At Intuit we believe in powering prosperity around the world. While prosperity means different things to different people, we want everyone to be able to live the life they want, including our employees. We want to be a company where employees can bring their whole self to work and do the best work of their life.
Every employee has their own unique story and Intuit's new Day in the Life series helps us celebrate the diversity within our company.
Our Day in The Life series kicks off with an interview with Jordan Eldridge, a tax software consultant in Plano, Texas who is also co-chair of Mosaic, our Intuit African American Ancestry Network.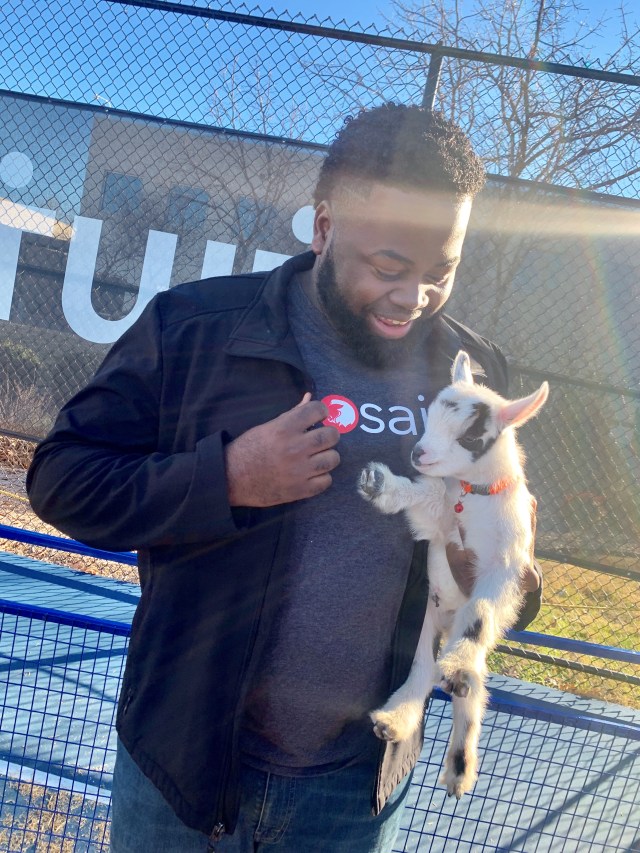 Intuit: Every great day starts with …
Jordan: Music, especially hip hop and R&B. From the time I wake up to the time I drive into the parking garage at work I'm listening to music to help wake me up and get my day started. I'm a huge fan of Beyoncé, Cardi B and Drake.
Intuit: The best part of my day is …
Jordan: Seeing how excited my dog, Sasha, is to see me when I get home from work. She's a Morkie (a cross between a Yorkshire terrier and a Maltese) — she starts jumping all over me!
Intuit: Where did you grow up and how did it shape who you are today?
Jordan: I grew up in the Dallas-Fort Worth area, but spent most of my life in the suburbs in Mansfield, Texas. I wasn't always the best kid but my parents never gave up on me. They always encouraged me to get involved at school and in the community. That's what led me to get involved heavily with Key Club, DECA, Student Council and Drumline — all organizations that I still give back to as an adult. My parents would constantly challenge me too, which has helped mold me into the adult I am today.
Intuit: What brought you to Intuit?   
Jordan: I was invited to attend a Diversity Hiring Event in May 2017. After speaking to some of the Intuit employees about their experiences at the company, I knew Intuit was the place for me to be. I started with Intuit June 2017.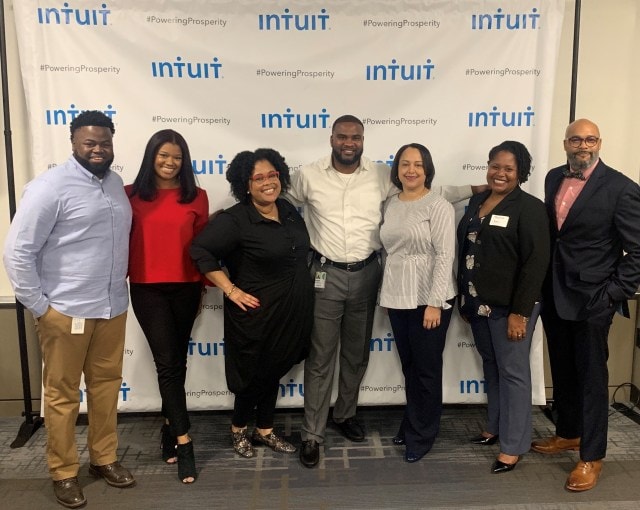 Intuit: How does the work you do every day help power prosperity?
Jordan: In my role at Intuit, I power prosperity by learning more about small businesses and accounting firms, and passing that knowledge on to others. Doing so enables me to power prosperity for my friends, family and our customers. Also, working with local black-owned businesses and other networks within the community is how Mosaic allows me to power prosperity.
Intuit: What inspired you to take on a leadership role with Mosaic?
Jordan: When I applied to become co-chair of Mosaic, the U.S. was struggling with racial issues. I wanted to make a difference to the African American community and have an impact at the company.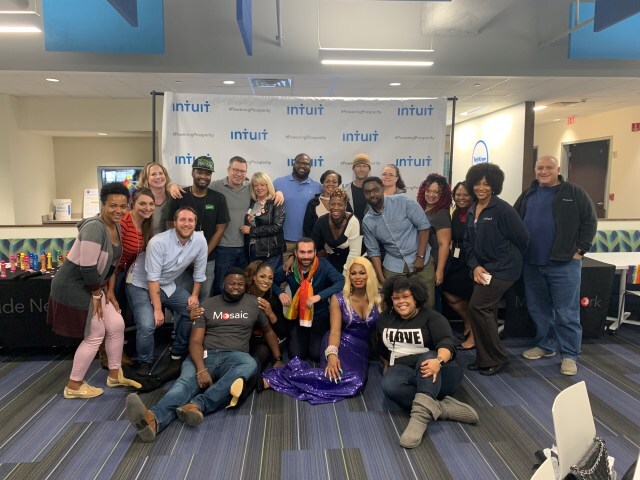 Intuit: Intuit aspires to be a workplace that encourages diversity, inclusion, belonging and equality. How does the work you do support this?
Jordan: Mosaic supports this vision by allowing employees to have a place they can feel comfortable to express themselves and celebrate their heritage, and also learn about other cultures and history. Partnering with other Employee Networks, the work we do helps show that Intuit is a place where everyone is welcome. Intuit's commitment to diversity and inclusion is what keeps me motivated and inspires me every day.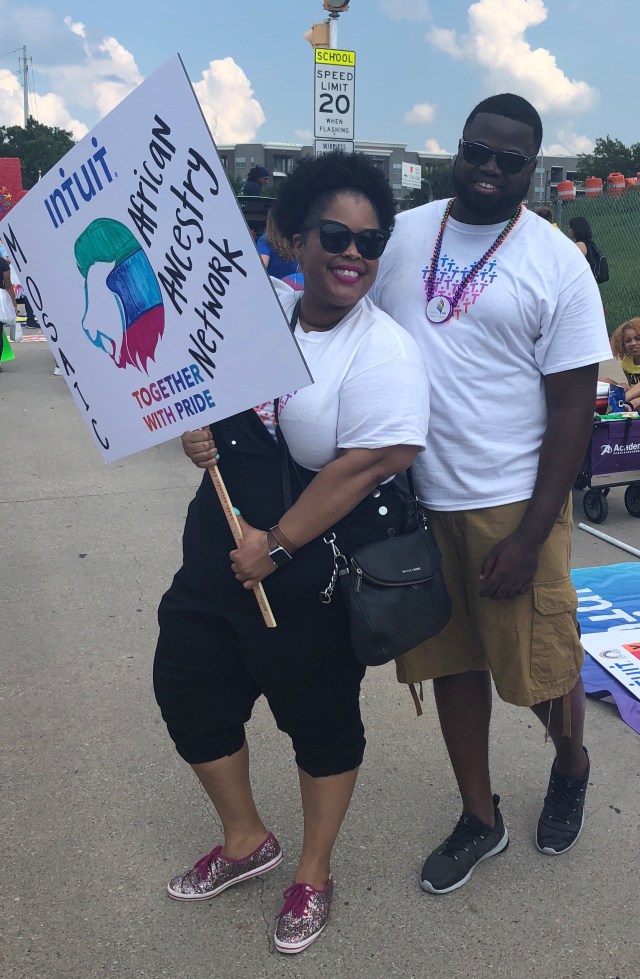 Intuit: What makes Mosaic special to you? 
Jordan: Several things: 1) Collaboration — being able to collaborate with other site leaders about how we can make a difference within the company; 2) Member growth — watching our local members grow and use the skills they learned at Mosaic-sponsored events; and 3) Impact on the youth — being able to support local non-profits and schools and showing them that anything is possible with hard work and dedication.
Intuit: Tell us a little bit about what you're working on to support Mosaic and Black History Month.
Jordan: For Black History Month in Plano we have a calendar full of events. We started the month by hosting a Mosaic Marketplace, where we invited ten black-owned small businesses from the Dallas area to come onsite to sell their food, goods and services. Next, we hosted an event for employees and invited our external partners to a night of networking and a panel discussion featuring local leaders within the community. We'll also host a Mac and Cheese Cook-Off that will include the entire site.
I have to add that no event we have ever put on would be possible without the entire Mosaic Plano Leadership team. Every person plays a huge part in our success and I really do appreciate all of the hard work that they all put in every day.
Intuit: Walk us through a typical day for you as an employee and as a leader of Mosaic. 
Jordan: No day is ever the same. My favorite type of day is when we get to bring people on site. Sometimes it's kids, other times it's local organizations looking to partner with Mosaic. It's incredibly heartwarming to find new ways to power prosperity within our own local community.
Learn more about Celebrating Black History Month at Intuit.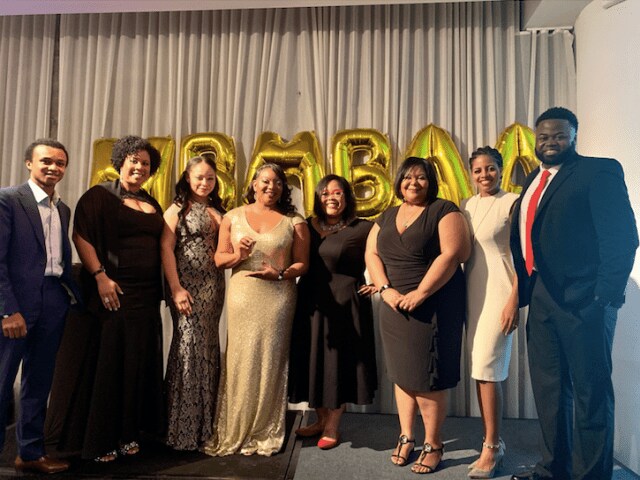 Intuit: Are you interested in making a giant impact with your next career move? At Intuit, we help power prosperity for approximately 50 million people while supporting our employees to do the best work of their life.
Be inspired by a culture that supports innovation where passionate people help make Intuit a Fortune "Best Place to Work" year after year.