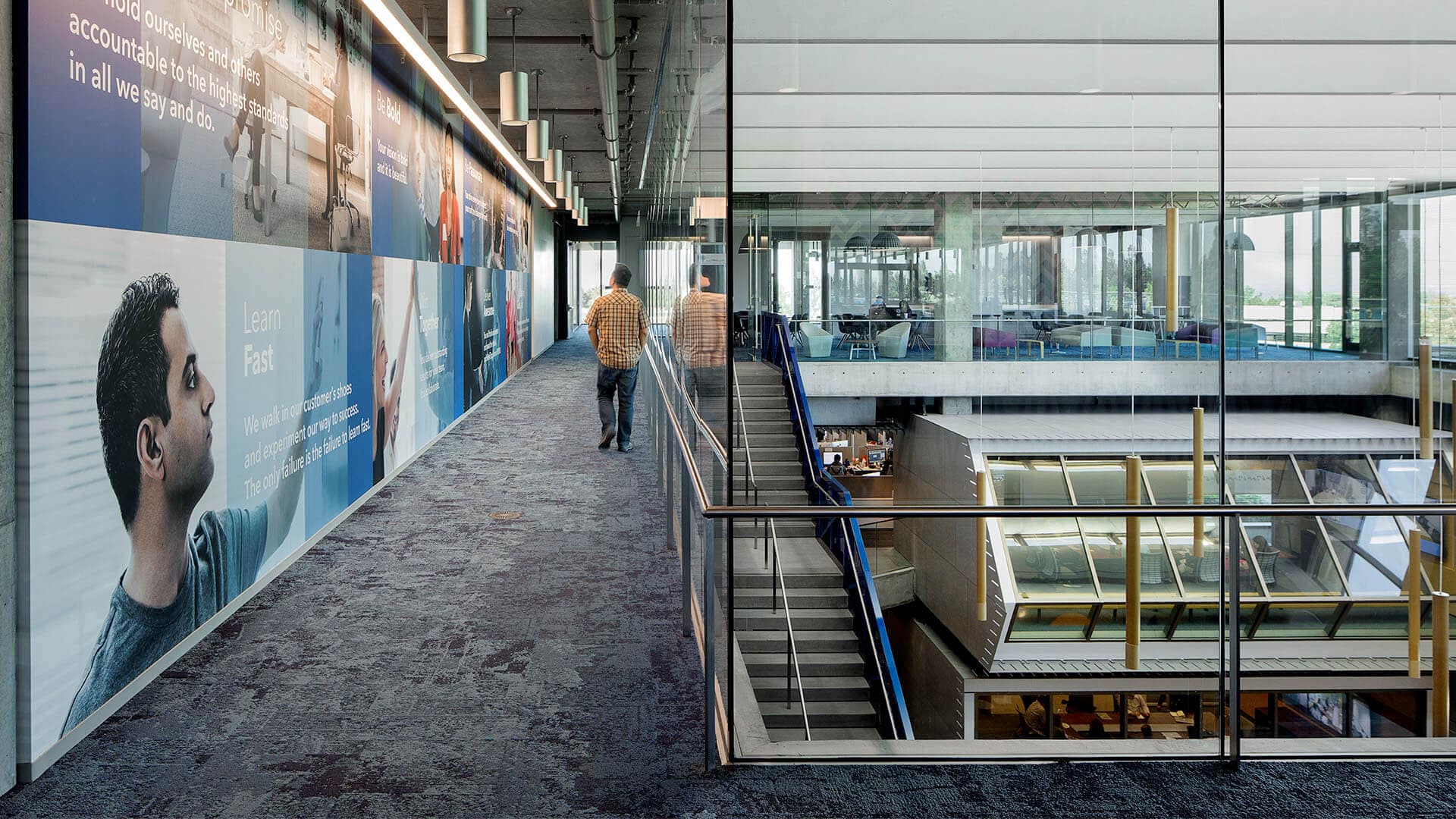 Intuit QuickBooks Mexico - Applicant And Candidate Privacy Statement
0
Last Updated: October 1, 2019
We are excited that you are interested in working with Intuit. Intuit takes the privacy and protection of its Applicants' Personal Information very seriously. This Applicant and Candidate Privacy Statement ("Statement") applies to your application for employment with QuickBooks Mexico, S. de R.L. de C.V. ("Intuit") with address at Montes Urales 424 Lomas de Chapultepec V Seccion Ciudad de Mexico, 11000 ("Company's Address"), and describes the types of information we collect, how we use and share information, and how you can manage certain information. We want anyone we recruit and anyone considering a position with us to understand how we collect, use and share their information, so please read this full Statement carefully.
Do you have a question or complaint related to our data practices? Check out the "How to Contact Us" section below.
Who is covered by this Statement
This Statement applies to all applicants and candidates for positions with Intuit as well as all individuals recruited by Intuit ("Applicants" or "you"). It covers all countries and all Intuit locations.
Intuit ("we," "us," "our") is the controller of your Personal Information for purposes of this Statement. By "controller" we mean the Intuit entity that is primarily responsible for managing your information.
What Information We Collect and How We Use It
We collect information about you throughout your recruitment process with Intuit. This includes information that identifies you or has the potential to identify you as an individual natural person ("Personal Information") The Personal Information will belong to the following categories:
(i) Identification Data: Full name; gender; date of birth; marital status; country, citizenship and nationality; work visas and/or permits to work; Federal Taxpayers Registration; Unique Key Population Registration Number; Social Security Number; images; photographs; fingerprints; identifications with photograph; weight; height; particular characteristics; signature;
(ii) Contact Data: address: Phone numbers; cellphone numbers; email address;
(iii) Employment and Academic Data: Curriculum vitae; position; labor references; personal references; information related to previous jobs including initial and final position, carried out activities, wages, efficiency and professional performance, reason for separation, work accidents; information related to level of studies, academic performance, professional identification number (if any), as well as data regarding courses, programs or professional certifications; results of examinations and background checks verifying the information you provide to Intuit; employment development;
(iv) Personal data from public access sources and received through consented transfer: Data from public registries, directories, social media and other legal sources available in the market;
(v) Personal data from social media: Personal data and information which has been publicly shared on social media (such as Facebook, Twitter, Linkedin, among others), including the information which has been shared in any other way whatsoever as public. In some cases, the Personal Information we collect may include sensitive Personal Information (which will be included when reference is made to "Personal Information") and which require special protection such as racial or ethnic information, results of psychometric tests and examinations; results of medical examinations including hearing tests and audiometric tests, blood tests, x-rays, and vision tests; medical, family, criminal, labor and employment history; health data; information regarding if you are a smoker; and about your membership to a union; as well as Financial and Economic Data such as salaries, labor benefits and expenses, contributions to savings funds, social security dues; results of socio-economic evaluation; other income received as a result of your job.
Ways We Collect Information
We may collect information when you provide it to us directly. For example, we may ask you to provide information to complete an employment application or supplement your candidacy for a position. This might include asking you to submit a resume or CV and/or fill out application forms. You might also provide us with your information at a job fair or recruitment event.
We may also collect information about you from an Intuit worker if they refer you for a position. For example, the Intuit worker who refers you may provide us with your resume or CV or information about how they know you.
We may generate information about you as part of our recruitment process, including through the application and interview process. For example, we may prepare notes to evaluate your application or interview.
We also may collect information from third parties or public sources, as allowed by applicable law. For example, if you receive a job offer, as part of the hiring process, we may conduct background screenings through a third-party vendor that will collect information about your past education, employment, credit and/or criminal history, and/or professional licenses or certifications. We also may screen social media profiles to obtain information about your work-related experience and/or interests.
If we are not able to collect and use certain Personal Information, we may not be able to process your application or perform the necessary steps to consider you for a position with us.
What Information We Collect and How We Use It
We may use information about Applicants, including Personal Information, for necessary purposes, in connection with the purposes below, as permitted under applicable law. For each of these purposes, we may collect and use your name, home address, phone number(s), and email addresses. This information will typically constitute Personal Information. We may also collect additional information for each of these purposes, such as the information described below:
Necessary Purposes:
1) Identify potential candidates, process and evaluate applications, make hiring decisions, and onboard new hires: We may collect and use your information to process your application, evaluate your capabilities and qualifications for a certain position, and make hiring decisions. This may include using your information to consider you for opportunities at Intuit that you did not specifically apply for but for which we think you might be a good fit. If we hire you, we will transfer your information to our human resources systems, use it to manage the new-hire process, and incorporate it into your employee file. This information may include your education information such as graduation date, degree and institution, qualifications, previous work experience, citizenship and work authorization status, skills, cover letter information, professional and other work-related licenses, memberships, permits and certifications, demographic information as required or permitted under applicable law, social media profile information and any other information that you elect to provide to us.
2) Conduct reference and background checks: We may collect and use information to verify your information, conduct reference checks and, if we offer you a position, conduct background checks. This information may include name and contact information for your references, government issued IDs, and criminal records and/or credit reports as allowed by applicable law. Some of the background check information may include sensitive Personal Information such as alleged or actual criminal offenses, which we collect and use as permitted under applicable law.
3) Communicate with you: We may collect and use your information to respond to your inquiries, communicate with you about positions that may interest you, tell you about recruiting or other Intuit events, talk to you about your application, send you updates regarding our careers website(s) and applicant tracking system, or inform you about changes to our terms and policies. This information may include email address, social media, or other contact information.
4) Foster a Diverse and Inclusive Environment: In some cases, we may collect limited sensitive Personal Information from you as part of our efforts to foster a diverse and inclusive working environment, as permitted under applicable law. This sensitive Personal Information may include racial and ethnic information and any disabilities you may have. You may choose not to provide this sensitive Personal Information if you prefer not to do so. If you provide this information, we will use it to maintain and strengthen our diversity and inclusion initiatives, comply with anti-discrimination laws and applicable government reporting obligations, help ensure equal employment opportunities, and provide accommodations.
5) Improve Our Recruiting and Hiring Process: We want to provide the best experience to our Applicants. To help us do this, we may collect and use your information to manage and improve our recruiting and hiring processes and programs.
6) Legal Requirements: We may collect and use your information to comply with our legal obligations and otherwise as required or permitted by law.
Non-Necessary or Secondary Purposes:
Personal Information may also be used for non-necessary or secondary purposes such as:
(i) Communications (including emails) about Intuit; and
(ii) To prepare and keep a database for future job opportunities with Intuit.
To limit the use of personal data for these non-necessary purposes, you may file a written request before the Chief Privacy Officer, or electronically to the email askprivacy@intuit.com and your written request will be registered in the Exclusion
How We Share Your Information
Within Intuit: We may share your information internally within Intuit and among Intuit's affiliates and subsidiaries for purposes of recruiting and/or evaluating Applicants, resource planning, and talent and recruiting, human resources and business administration functions. All Intuit workers who access or process Applicant Personal Information are required to comply with Intuit's privacy and security policies. As used in this Statement, "affiliates and subsidiaries" means companies related by common ownership or control.
With Third Party Service Providers and Agents: We may share your information with third parties that help us provide and administer our talent and recruiting, human resources and business functions. We require these third parties to safeguard the Personal Information they receive. In accordance with applicable law, we remain liable for disclosures to our third-party service providers.
Merger or Sale of Our Business: If we are involved with a merger, asset sale, financing, liquidation, bankruptcy, or the acquisition of all or part of our business to another company, we may share your information with that company and its advisors before and after the transaction date.
Response to Legal Requests: We or our affiliates or subsidiaries may share your information with third parties when we reasonably believe disclosure is required or permitted in order to comply with a subpoena, court order or other applicable law, regulation or legal process.
Protection of Intuit and Others: We may share your information when we believe it is appropriate to protect the rights, property, or safety of Intuit, our products or services, our customers, our Applicants or others.
Aggregate Information: We may share your information in a form that does not identify you individually, such as in aggregate and/or de-identified form, internally within Intuit or with third parties for purposes such as research, reporting and benchmarking.
How You Can Manage Your Personal Information—All Applicants
You have the ability to access, review, update, correct, cancel, and object ("ARCO Rights" for its acronym in Spanish) to the processing of certain Personal Information you provided to us through our online applicant tracking system portal if you have created an account. We will require a completely filled application form and proper credentials for you to be able to access your Personal Information. If you have questions about managing your Personal Information, contact us using the information in the "How to Contact Us" section below.
Applicant Data Rights
Legal Basis for Processing Personal Information
Our legal basis for collecting and using the Personal Information described above will depend on the Personal Information concerned and the specific context in which we collect it.
We collect and use your Personal Information where we need the Personal Information to perform a contract with you (such as to administer an employment or work relationship with us), where the processing is in our legitimate interests and not overridden by your data protection interests or fundamental rights and freedoms, or where we may have a legal obligation, or may otherwise need the Personal Information to protect your vital interests or those of another person. When applicable, we may collect and use your Personal Information where we have your consent.
If you have questions about the legal basis, we use to collect and use your Personal Information, please contact us using the contact methods in the "How to Contact Us" section of this Statement below.
How You Can Exercise Rights Regarding Your Information.
This section applies to Applicants located in the EEA or other regions where you have data rights under applicable data protection laws. You have certain rights to:
(i) request access and obtain a copy of your Personal Information at your own cost;
(ii) request rectification or erasure if your Personal Information is inaccurate, no longer necessary in relation to the purposes for which it was collected, or is being unlawfully processed;
(iii) object to or request to restrict the processing of your Personal Information; and
(iv) if applicable, request data portability.
(v) request cancellation of Personal Information.
To make a request, please use the methods described in the "How to Contact Us" section below. We will consider and act upon any such requests in accordance with applicable data protection laws.
When applicable, if we are relying on your consent to process your Personal Information, you have the right to withdraw your consent at any time. Please note however that this will not affect the lawfulness of the processing before its withdrawal and/or the processing of Personal Information required for the correct compliance with the applicable law afterwards.
Please be aware that in certain cases you may have limited choices in your ability to request deletion of your Personal Information due to Intuit's legal obligations to retain certain information.
How We Retain Your Information
We will retain your Personal Information in compliance with Intuit's records and information management policies. For example, we may retain Personal Information to comply with our obligations under applicable laws and regulations, resolve disputes, and enforce our agreements. We will retain your Personal Information no longer than is necessary to carry out the purposes provided in this Statement and/or as required or permitted by applicable law.
How We Secure Your Information
Intuit uses appropriate technical and organizational measures to protect the Personal Information of its Applicants. For example, we limit access to Personal Information to individuals with a need to know the information in connection with their job duties, such as personnel in the recruiting, human resources and information technology departments, and individuals evaluating you as a candidate, and for defined talent acquisition, human resources, and business uses.
International Data Transfers
We may transfer, process and store Personal Information, including sensitive Personal Information, about our Applicants outside their country of residence, including to the countries where we and our third party service providers operate, in accordance with and as permitted by applicable law and regulations. These countries may have data protection laws that are different from the laws of your country (and, in some cases, may not be as protective).
This means that Personal Information about Applicants located outside of the United States may be transferred to Intuit Inc. in the United States, among Intuit's affiliates and subsidiaries located in other countries, and to third-party service providers located in the United States and other countries, for the purposes identified under Section 2. For information about where our third-party service providers store your Personal Information, please contact us as described in the "How to Contact Us" section. We have taken appropriate safeguards to require that your Personal Information will remain protected in accordance with this Statement. For Applicants located in the EEA, these include reliance on the Privacy Shield Framework or implementing the European Commission's Standard Contractual Clauses.
Additionally, Intuit may transfer your Personal Information in case it is necessary for the administration of justice and the recognition of a right in a judicial process, as well as foreign authorities requiring Intuit, or to be produced as evidence anywhere in the world.
How to Contact Us
(a)Questions, Comments or Requests: If you have questions or comments about this Statement or our privacy practices, please contact us by email at hrconnect@intuit.com.
(b)Exercising Your Data Rights: Please contact HR Connect by phone at one of the numbers listed below or email at hrconnect@intuit.com. If you are based in Mexico, please contact your local HR to obtain a Data Rights Form (Derechos ARCO) and to file such completed and executed form. If you wish to exercise any of the rights recognized by the Law, please contact the Chief Privacy Officer at askprivacy@intuit.com, by phone or at the Company's Address.
(c)Chief Privacy Officer: You may contact Intuit's Chief Privacy Officer by email at askprivacy@intuit.com.
Changes to this Statement
We may update this Statement from time to time in response to changing legal, technical or business developments. When we update this Statement, we will take appropriate measures to inform you, consistent with the significance of the changes we make. We will obtain your consent to any material changes if and where this is required by applicable data protection laws.
You can see when this Statement was last updated by checking the "Last Updated" date displayed at the top of this Statement.
<!-— facebook open graph tags --> <!-— twitter card tags additive with the og: tags -->