David Garcia thought he knew which direction his career - and his life - would go. Like family members before him, he'd finish school and get a job pushing pallets in a warehouse.
It wasn't long after graduating high school, when David was following that career trajectory, that he realised something.
"It dawned on me that, that's basically the same path that I would be then setting for my children. Do I want my children to really graduate high school and go work in the warehouse? No - they can make a difference."
After meeting some people who began teaching him about the ins and outs of business, David realised he could make a difference of his own. "Whether it be one interaction at a time, whether it be a day's long interaction, I can make an impact in somebody's day", David recalls. "So that's what motivated me to start moving into a better role, a role where I was more, working closely with people - as opposed to just me and my pallet".
This change of course led David to his current role as a Customer Success Expert with Intuit. Having the chance to support customers is an opportunity that isn't lost on David. "It's rewarding knowing that we're being the champion for those that dare to dream. We are able to make an impact in somebody's lives, them taking that step to be a business owner and finally pulling out that rug of safety, it's a big moment, it can be a scary time."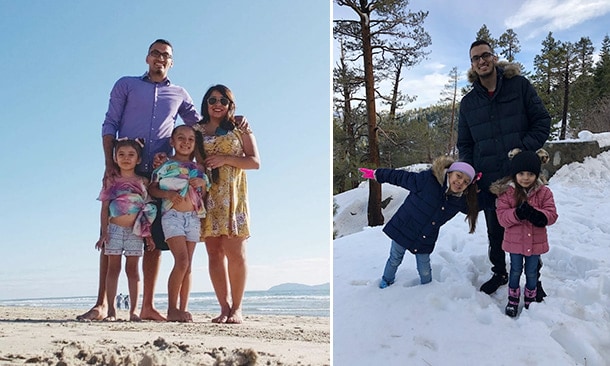 Being a Customer Success Expert takes more than a quick fix, though. And it's in taking the time to really understand customers - their concerns, their ambitions, the ins and outs of their lives - that David really sees extraordinary in action.
An exchange with a customer who'd be facing challenges with his business comes to mind. "Working with this customer, I realized that really he just wanted to be listened to. He wanted to be acknowledged and wanted us to understand that this is a repeated problem that's causing him frustration", David says.
"When we finished our interaction, he was thankful, he was grateful. We had built a relationship up. I knew his children's names, I knew that his children had just had a birthday party the weekend before, I knew about his mom, I knew about his wife, I knew about his dog. I knew about his business and what they did".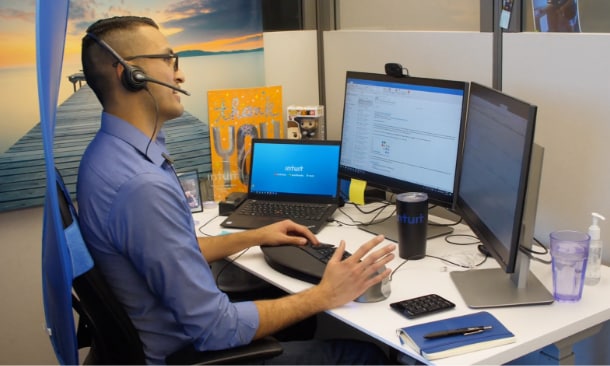 It's opportunities to form genuine relationships with our customers that really inspires David to steer them towards greater success. More than redefining what's expected from customer service, David knows he's actively helping courageous, driven people to succeed in the often-challenging business landscape.
And while actively helping Intuit customers succeed, he's proving to his two young daughters that they too can achieve extraordinary things as well.
Stories you may also like
"Being present at each moment allows you to give, listen and be there for people. It makes small experiences extraordinary."
Vanessa Valenzuela
Customer Success, Learning & Development
"What I find extraordinary is the ability to make a deep impact on people's lives with just a brief moment. Providing meaningful, value-filled interactions. That's extraordinary."
Philip Park
Customer Success, Remote Tax and Accounting Expert