Vanessa Valenzuela was just nineteen years old when she began her career at Intuit. She'd tell you herself – she basically grew up here.
"Really, it's about the people", Vanessa says. "You're with these people more than you are with your own family sometimes – and you're solving really hard problems."
The idea of overcoming obstacles as a family unit is close to Vanessa's heart – having spent years attempting to start a family of her own.
Vanessa says she couldn't imagine herself not being a mom. But after six failed fertility treatments, the challenge of having kids without the support of a close-knit network saw Vanessa and her partner moving from San Diego back to Tucson.
Once they'd re-settled in Arizona, Vanessa and her partner pressed on and attempted a seventh time. Nine months later, their daughter Arianna was born. Little Emma joined the family shortly afterwards.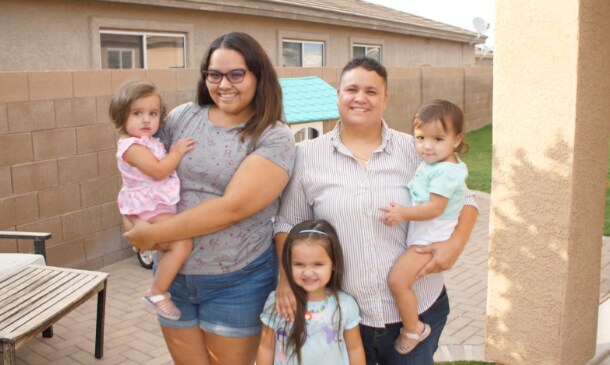 The gift of a family has shown Vanessa just how powerful life's everyday moments can be. "Being present at each moment, being able to soak it all in, makes those little small instances extraordinary – and it allows you to give and listen and be there for people".
It's an approach to life that Vanessa brings with her to work as well. Having the opportunity to help Intuit's small business customers find their own brand of extraordinary success is endlessly rewarding. And it starts with being fully aware of how even the most extraordinary progress is made by ordinary people.
Through every instance of customer success, Vanessa credits the close-knit culture of Intuit as a rock-solid foundation for those extraordinary things to happen. She recalls something former CEO Brad Smith once said – "come and wave your freak flag and bring your whole self to work".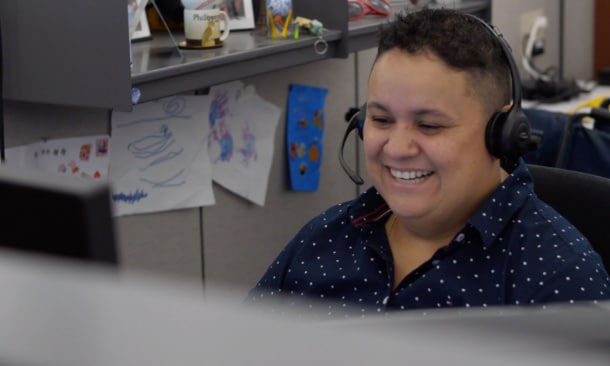 "You walk around this building and you'll see people who are themselves", Vanessa says. "They bring in their families and their kids and talk about their friends and what they do outside of work – and it just becomes a close-knit family at the end of the day".
Vanessa's come a long way since she first joined Intuit at nineteen. But with a family at home and at work, she can see extraordinary things happen in little moments all around her.
And that means extraordinary things for the customers she works with as well.
Stories you may also like
"It means to be different. It means to go the extra mile. It's what I teach my children, it's how we live our life as a family."
Christina Carlsen
Customer Success, Set Up
"When we finished our interaction, he was thankful, he was grateful. We had built a relationship up. I knew about his business and what they did."
David Garcia
Customer Success Expert