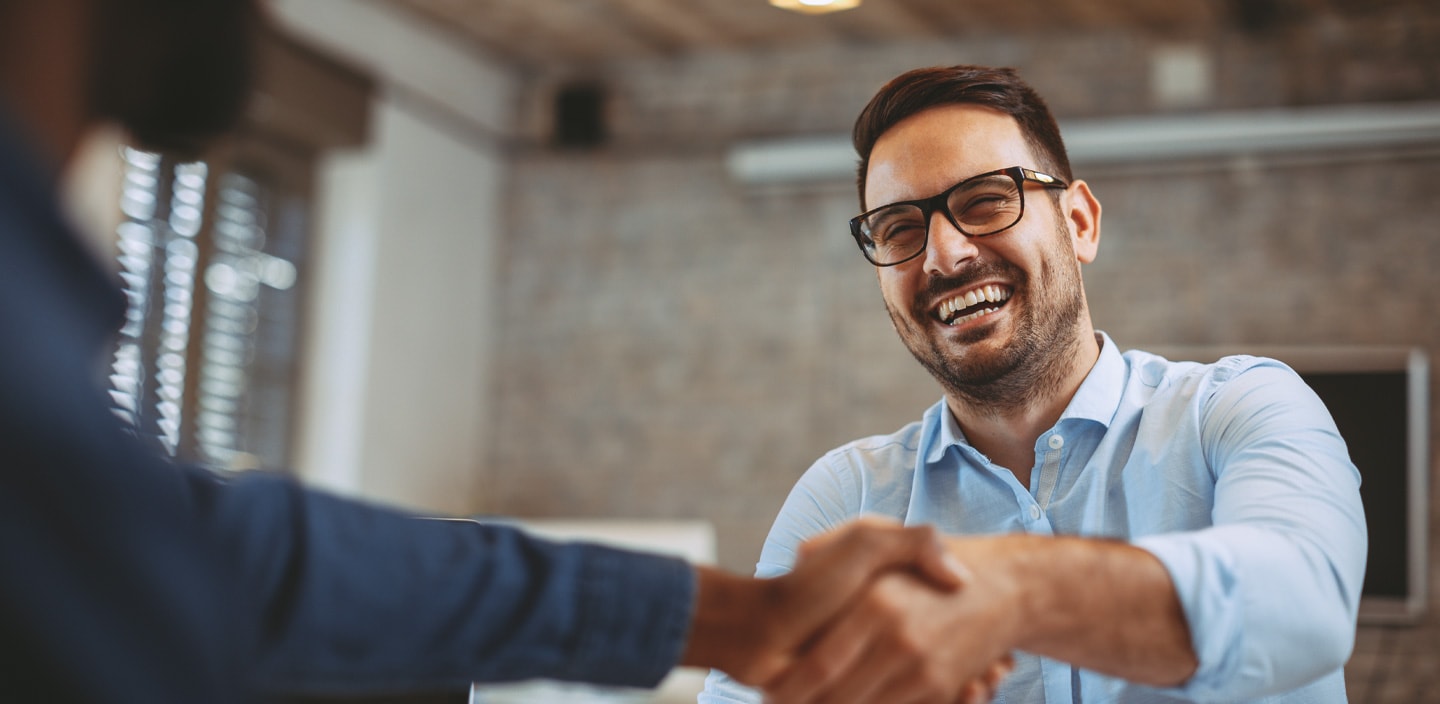 TurboTax Import Partners
Below is a list of employers, payroll, services and financial institutions that offer import to TurboTax.
0
A
ABC Supply
Aatrix
Accupay
Accu Data (isolved)
Acts Retirement Life Communities
ADP
Apex Software Technologies
Argo
Albuquerque Public Schools
Arkansas Blue Cross and Blue Shield
Asure Software
C
CBIZ
Ceridian MyRecords
Ceridian Dayforce
CIC Plus-PaperlessEmployee.com
City of Fresno
Cone Health
Crouse Hospital
D
DFW Airport
Dominion Systems
Drexel University
E
Evangelical Community Hospital
e-Printview
Ecolab
F
Fairview Health
Fidelity Investments - NetBenefits
Fenwick West
FHL Bank Boston
G
Gatekeeper
Good Samaritan
GTM
Gusto
Greatland Corp.
H
Halliburton
Harpers Payroll Services
Hospital Special Surgery
HSA
I
IBF
Intuit QuickBooks
Intuit Online Payroll
Idaho Power
isolved
K
Kaiser Permanente Physicians Group-TPMG
Keystone (isolved)
L
LAMetro
Leopold
Loyola University Hospital
Lamb Weston
LegalShield
M
Memorial Health Care System
Menard
MHC Software
MyPayStub.info
N
National Finance Center
NE Methodist Health
NetSpend-Skylight
Nationwide Childrens Hospital
Northern Light Health
North Oaks Health Systems
P
Paycom
Paycor
Paylocity
PayMaster
Penn Medicine
Pay-Net
PayrollMaxx
Payroll Network (isolved)
Payroll on the Web
Payroll Solutions
Portland Community College
Professional Automation
Prudential LAR Payroll
Penn State Hershey Med Center
R
Roper St. Francis
Rush-Copley Medical Center
S
Scott County
Sentric
South Jersey Health Care
T
Tax Form Management
The Home Depot
TriNet
Thread (isolved)
U
UKG Ready
UKG Pro
Union Hospital Health Group
UM Physicians
United States Postal Service
V
Valero Energy
Verizon
Vertex Pharmaceuticals
W
Washtenaw Community College
Wells Fargo Payroll
Winthrop University
Woodmen
Workday
A
AB AllianceBernstein Retail
AB Bernstein Private Wealth Management
Abilene Teachers Federal Credit Union
Acorns
Advancial Federal Credit Union
Alerus Financial
Alger Funds
Ally Financial
Allsrping Global Investments
Alpaca Securities
Altra Federal Credit Union
America First Credit Union
American Beacon Funds
American Century Brokerage (brokerage accounts only)
American Century Investments (mutual fund accounts only)
American Express Bank, FSB
American First Credit Union (Brea, CA)
American Funds
American Heritage Federal Credit Union (PA)
Ameriprise Financial
AMG Funds
AMG National Trust Bank
Amundi US (formerly Amundi Pioneer)
Apex Clearing Corp
Aquila Group of Funds
Ariel Mutual Funds
Arrowhead Credit Union
Artisan Funds
AssetMark Trust Company
Associated Bank - Personal Banking
AXOS Clearing
Axos Invest
B
Bank of America
Bank of Hawaii Trust Services Group
Baron Funds
BB&T Securities, LLC
BBVA Investments
Betterment
BlackRock Mutual Funds
BMO Wealth Management
BMO Harris Financial Advisors
BNY MELLON | PERSHING
BNY Mellon Brokerage Services
BNY Mellon Cash Management Access Account (CMAA)
BNY Mellon Wealth Management
Boeing Employee Credit Union
Bridges Trust Company
Bremer Wealth
Bruderman Asset Management
C
Capital Communications Federal Credit Union
Carillon Family of Funds (formerly Eagle)
Cenlar
Central Trust Company (Central Bancompany)
Cetera Investment Services
Charles Schwab & Co., Inc.
Chase Bank
Chevy Chase Trust
Citi Personal Investments International
Citi Personal Wealth Mgmt.
Citi Private Bank
Citibank Banking
Citibank.com (Investment Accounts Only)
Columbia Threadneedle Investments
Computershare
Community Resource Credit Union
Connex Credit Union
CUNA Brokerage Services, Inc.
D
D.A. Davidson & Co.
Davenport & Company LLC
Davis Funds
Deutsche Bank Alex Brown
Delaware Funds by Macquarie
Discover Bank
Dodge & Cox Funds
Dort Financial Credit Union
Dreyfus Funds - MUTUAL FUND SHAREHOLDER
DWS
Dunham Trust Company
E
E*TRADE Advisor Services
E*TRADE Bank
E*TRADE Securities
Eastman Credit Union
Eaton Vance Funds
Educators Credit Union of Racine, WI
Edward Jones
Edward Jones Trust Company
Enterprise Wealth Management-Massachusetts
Equitable Advisors
eToro USA Securities
Exeter Trust Company
F
Federated Hermes
Fidelity Investments
Fiduciary Trust Company
Fiduciary Trust Company International
Fifth Third Bank
Fifth Third Private Bank
FineMark National Bank & Trust
First Clearing
First Command Financial Planning
First Community Credit Union (MO)
First Command Wealth Management & Trust Group
First County Advisors
First Eagle Funds
First Entertainment CU
First Financial FCU of Maryland
First Interstate Wealth Management
First National Bank of Omaha
First National Bank of Omaha - Wealth Management
First Republic Securities Company, LLC
First Tech Federal Credit Union
First Hawaiian Bank Wealth Management
Flagstar Bank (MI) - Mortgage
FNBO Direct
Folio Investments
Franklin Templeton Investments
Frost Bank
Frost Wealth Advisors
FSC eQuipt (FSC Securities - Persh. Accts)
Fulton Financial Advisors/Fulton Private Bank
Fundrise
G
Gabelli Funds
GainsKeeper
Global Credit Union
GGFS
Goldman Sachs Private Wealth Management
Goulston and Storrs PC
Gusto
H
Hancock Whitney Bank
Harbor Funds
Hartford Funds
Haverford Trust Company
Hefren-Tillotson, Inc.
Hilltop Securities Inc./Account Number
Homestead Funds
HSBC Private Banking
I
Interactive Brokers
INTRUST Bank Wealth Management
Invesco
Investor360
Ivy Funds
Ivy Investments
J
JP Morgan Funds
JP Morgan Chase & Co.
Janney Montgomery Scott LLC
Janus Henderson Investors
JM Associates Federal Credit Union (FL)
John Hancock Investment Management
K
Kemba Credit Union (OH)
Kitsap Credit Union
Key Bank
Key Private Bank
L
Landmark Credit Union (WI)
Ledyard Financial
Legg Mason Funds
LendingClub
Library of Congress Federal Credit Union
Lincoln Investment Planning, LLC
LoanCare Servicing Center
Logix Federal Credit Union (CA)
Longleaf Partners Funds
Loomis Sayles Funds
Lord Abbett
LPL Financial
M
M1 FINANCE
Madison Funds
MainStay
Marcus By Goldman Sachs
MassMutual Trust Co. FSB
Matanuska Valley Federal Credit Union
Members 1st FCU (PA)
Members Cooperative Credit Union
Members Trust Company
Merrill Lynch-Merrill Edge
Metropolitan West Funds
MFS Investment Management
MidFlorida CU
Morgan Stanley StockPlan Connect
Morgan Stanley Wealth Management
Morningstar Investment Services
Mountain America CU
Mr. Cooper, formerly Nationstar Mortgage Holdings Inc
Muriel Siebert & Co., Inc.
N
National Financial
Natixis Funds
NetXInvestor (Pershing)
Notre Dame Federal Credit Union
Northeast Credit Union (NH)
Northern Trust (Custody & Investment Mgmt Only)
Northwestern Mutual Inv NMIS
Northwestern Mutual Private Client Services
NW Preferred Federal Credit Union
O
Oakmark Funds
Old National Wealth Management
OneWest Bank Mortgage
Oppenheimer & Co. Inc.
P
Pacific Service Credit Union
Pax World Funds
People's United Advisors
PIMCO Funds (A, B, C shares)
PIMCO Funds (Institutional)
Pinnacle Trust Co.
PNC Investments
Park National Bank
PNC Wealth Management
Power Financial Credit Union
Premier Members Credit Union
Presidential Bank
Primerica Shareholder Services
Principal Financial - Retirement
PlanMember Services
Principal Funds
Provident Funding
Prudential (Life, Annuities, Retirement)
Prudential Mutual Fund Services
Putnam Investments
R
RAA eQuipt (Royal Alliance - Persh. Accts)
Raymond James
Raymond James Bank
RBC
Redstone Federal Credit Union
Robert W. Baird & Co.
Robinhood - Robinhood Securities
Rockefeller Capital Management
Rockland Trust Company
Royce Funds
S
Stash
SAFE Credit Union
SAIeQuipt(SecAmerica-Persh Accts)
San Diego County CU
SCE Federal Credit Union
Schools Financial Credit Union
SCU Credit Union
Securian Financial Services, Inc
Securian Trust Company
SEI Private Trust Company
SEI Private Trust-Client Connect
SEI Private Wealth Management
Selected Funds
Sentinel Investments
Service Credit Union
SPF eQuipt (SagePoint Financial - Persh. Accts)
State Department Federal Credit Union
StoneX
State Employees Credit Union(NC)
Stash
State Employees CU of Maryland
Stephens Inc.
Stifel
SunTrust Bank (Personal Finance)
SunTrust Investments Services
SunTrust Mortgage
Synovus Trust Company

T
T. Rowe Price Brokerage
T. Rowe Price Mutual Fund Accounts
tastyworks
Tax Doc Hub A Service of iTips
TD Ameritrade
TD Wealth
The Investment Center, Inc.
The Trust Company (HQ in Manhattan, KS)
Third Avenue Funds
Thomson Reuters Synergy - Trust Tax
Thrivent Funds
TIAA (for brokerage only)
TIAA (for Retirement only)
TIAA, FSB (TIAA Trust)
Trust Company of Oklahoma
Together Credit Union
Touchstone Investments
TradeStation Securities
Tropical Financial Credit Union
Trust Company of Vermont
Truist Wealth Trust
Tweedy, Browne Fund Inc.
U
U.S. Bancorp Investments, Inc.
U.S. Bank
UBS Financial Services Inc.
Union Bank & Trust
Universal 1 CU (OH)
University Credit Union - Los Angeles, CA
USAA Investments
USAA Mutual Funds, brought to you by Victory Capital
USAlliance FCU
Ustocktrade Securities
V
Victory Mutual Funds
Vanguard Group - Brokerage Account
Vanguard Group - Mutual Fund Accounts
Vantage West Credit Union
Vermont Federal Credit Union
Virtus Mutual Funds
Vision Financial Markets LLC
Voya Financial
Voya Mutual Funds
W
Washington County Bank (NE)
Washington Trust Wealth Management
Wealthfront
Webull Financial
Wedbush
Westwood Wealth Management
Wedbush Securities Inc
Weitz Funds
Wells Fargo Advisors
Wells Fargo Bank
Wescom Credit Union
Westwood Trust
WFS eQuipt (Woodbury Financial Services - Persh. Accts)
William Blair
Wright Patman Congressional FCU
Wright-Patt Credit Union (OH)
X
Xplore Federal Credit Union
Z
Zions Bancorporation, N.A. Wealth and Fiduciary Services