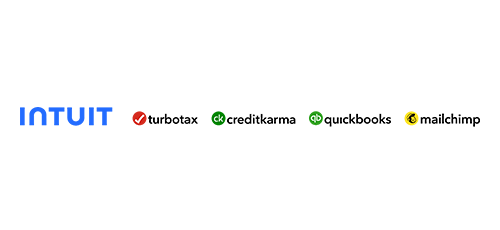 Privacy rights and transparency report
CCPA Requirement
Number of requests received*
Number of requests complied with, whole or in part
Number of requests denied
Mean number of days to respond
The number of requests to know that the business received, complied with in whole or in part, and denied
69,889
66,613
3,276
4
The number of requests to delete that the business received, complied with in whole or in part, and denied
163,725
136,090
27,635
8
The number of requests to opt-out that the business received, complied with in whole or in part, and denied
N/A - Intuit does not sell personal data as defined by CCPA
A business may choose to disclose the number of requests that it denied in whole or in part because the request was not verifiable, was not made by a consumer, called for information exempt from disclosure, or was denied on other grounds

| | |
| --- | --- |
| Denied where request was not verifiable | 5,918 |
| Denied where request was not made by a consumer | 0 |
| Denied where request called for information exempt from disclosure | 301 |
| Denied where request denied on other grounds** | 24,993 |
| | |
| --- | --- |
| CCPA Requirement | The number of requests to know that the business received, complied with in whole or in part, and denied |
| Number of requests received * | 69,889 |
| Number of requests complied with, whole or in part | 66,613 |
| Number of requests denied | 3,276 |
| Mean number of days to respond | 4 |
| CCPA Requirement | The number of requests to delete that the business received, complied with in whole or in part, and denied |
| Number of requests received * | 163,725 |
| Number of requests complied with, in whole or in part | 136,090 |
| Number of requests denied | 27,635 |
| Mean number of days to respond | 8 |
| CCPA Requirement | A business may choose to disclose the number of requests that it denied in whole or in part because the request was not verifiable, was not made by a consumer, called for information exempt from disclosure, or was denied on other grounds |
| Denied where request was not verifiable | 5,918 |
| Denied where request was not made by a consumer | 0 |
| Denied where request called for information exempt from disclosure | 301 |
| Denied where request denied on other grounds** | 24,993 |
*Reporting all requests received from US residents January 1, 2022 - December 31, 2022.
**Requests may be denied due to factors such as a customer's continued account activity after submitting a deletion request. In all such cases, the consumer was notified and provided a hyperlink where the consumer could submit a new delete request.
You can download Intuit's privacy rights and transparency report here.