The web is constantly evolving. What started as a means to share information across the world via computer terminals has evolved our relationships with our phones, automobiles…even washing machines. Guiding this growth is the annual WWW conference (now known as The Web Conference), which gathers leading researchers to discuss internet technologies, privacy, security, big data, and accessibility.
Our accessibility efforts started about eight years ago, when we first began making QuickBooks Desktop accessible. Redesigns and updates had broken some of its functionality, so we recruited a set of beta testers comprised of blind accountants and small business owners, and fundamentally rebuilt the product. We continue to work with the QuickBooks team to make the product better with each subsequent release!
Accessibility is a huge opportunity for us at Intuit. With a small dedicated team and a distributed network of people that own accessibility for their respective products, we're constantly identifying – and solving for – barriers and pain points for customers with autism, dyslexia, and those who are hearing or visually impaired.
Intuit has been a proud supporter of the Web4All sub-conference, which is part of the larger Web Conference event. The Web4All Conference focuses on accessibility research from universities and organizations. We provide awards for best research papers and student travel grants, and our support for research conferences helps us power prosperity and help build new capabilities for our global customers to build independent lives.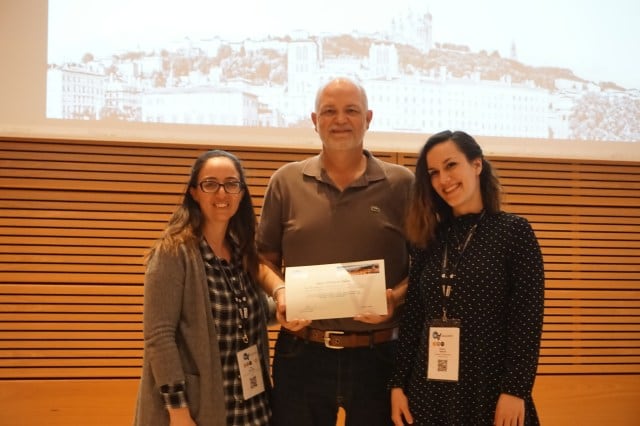 This year's best research paper used eye-tracking studies to develop a diagnosis method for autism. The standard Autism Spectrum Disorder (ASD) diagnosis is time-consuming, expensive, and depends on behavioral, historical, and parent-reported information. This research team created an alternate method of watching how a person finds information on a web page to detect patterns common for people with autism. This could significantly increase diagnosis of ASD for people living in areas where traditional diagnosis methods are not available.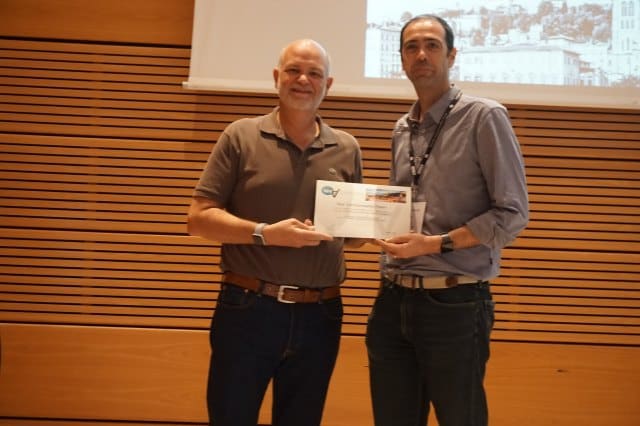 Making a website accessible requires accurately describing the content on a page. For images, this is sometimes done with an alternate text attribute. While we could run an automated test to make sure images have this attribute, it takes a human's review to see if the text is appropriate. For example, an image could be simply labeled as a person, but a more accurate description would be "Portugal's forward Cristiano Ronaldo celebrates after scoring the second goal for Portugal during the FIFA 2014 World Cup playoff football match".
Intuit uses a series of automated tests to check for accessibility of our products. Manual reviews are also required to confirm areas that are not adequately evaluated by the automation. This research paper used machine learning to do object identification on the images and analyze surrounding content to check the alternate text's appropriateness.
Intuit Accessibility Research
Sarah Margolis-Greenbaum, an Intuit accessibility intern, submitted a paper to the conference on barriers and opportunities for deaf and hard of hearing entrepreneurs. Her research was based on data-mining our customer's feedback and interviews. Some of her learnings can be found in her QuickBooks blog post, "How to Work With Deaf or Hard of Hearing Customers and Employees."
Intuit's research with deaf entrepreneurs also drove a significant improvement to our ProAdvisor profile pages. Finding an accountant that understood American Sign Language was difficult for some customers, so we added language support to profile pages, including sign language. Charles Sterling is one such accountant fluent in sign language.
At Intuit, machine learning reduces the number of steps required to set up a business, file taxes, categorize expenses, and manage your financial health. This significantly improves the experience for customers using assistive technology. Intuit is also exploring communication user interfaces, which benefit those with limited mobility.
Our goal is to power prosperity, and today's accessibility research is breaking down barriers and providing new opportunities for our customers to build their business, manage their financial health, and live independent lives.