"When employees feel they belong, they can be unabashedly themselves at work, and tend to share ideas and work more creatively and collaboratively."
This reaction from Chief Diversity & Inclusion Officer, Scott Beth, of Intuit's ranking on Fortune's 2018 World's Best Workplaces echoes our dedication and mission to creating a safe, inclusive, and ethical work environment where our employees work on meaningful projects and do the best work of their lives.
While our work is far from done, we want to congratulate our employees on their recent achievements – #4 on Fortune's 2018 World's Best Workplaces is no small feat. Fortune partnered with Great Place To Work to survey employees working for companies around the globe who focus on culture as a business advantage by putting employees first.
"It's no surprise that the top 25 companies on the World's Best Workplaces list each prioritize treating employees fairly regardless of their race, sex, or orientation," says Beth. Simply put, it's allowing our employees to bring their whole and true selves to work that will drive us forward.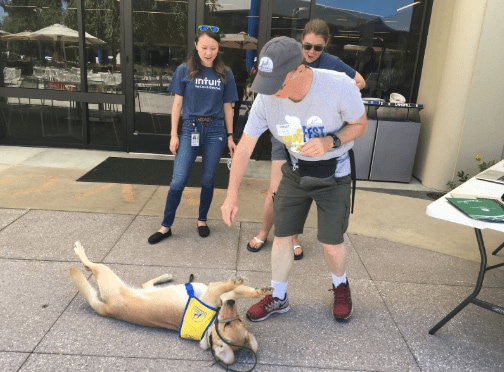 We are also very proud to have made Fortune's Future 50 List, a ranking of companies best positioned for breakout growth as well as Forbes' World's Best Employers List. Companies are ranked by a combination of their external market potential and internal capability-based lens, specifically evaluated on five core elements: market, strategy vitality, technology & investments, people, and structure. Of the 2,300 companies analyzed, Intuit is among one of the 50 public companies that excels in these criteria.
We truly believe we win at workplace culture because of our diversity, and that this is the "X factor" that allows us to outpace the competition. A huge thank you to our employees and amazing teams that have helped create such a unique and positive culture. Our hope is that all employees feel they belong at Intuit and can be themselves.
"At Intuit, the act of inclusion is core to our value of 'Win Together.' We thrive as one Intuit when employees bring their unique experiences, backgrounds, and opinions to the table. Small, diverse teams drive 90% of the decisions made at our company, and it is mission critical for these teams to represent our customers around the globe. We are proud to be named to the World's Best Workplaces list and celebrate the diversity that makes us one Intuit."