This holiday season is shaping up to be quite different. Small businesses are struggling with COVID — a recent QuickBooks survey revealed one in four business owners have had to decrease the number of employees on their team. Recent business restrictions such as reduced capacity and sanitary logistics have proven difficult and expensive, and with a traditionally busy shopping season right around the corner, it's more important than ever to support small businesses.
In particular, communities of color and women have been disproportionately impacted by COVID. In fact, experts have expressed concerns that as much as 90% of businesses owned by people of color have been shut out from federal relief programs like PPP, and about a quarter of female-owned businesses shut down.
Despite the pandemic, small business confidence is rising — 73% of small businesses say that they are optimistic, and 28% of small business owners say they've sold more products and services online this year. Needless to say, online shopping has never been more important, as more and more in-store shopping restrictions are being put in place. One in three small businesses agree a successful holiday sales season is going to be critical for them, and we must collectively make a point to "shop small" and keep small businesses in our local communities from making even more tough decisions during an already tumultuous year.
Given our mission to help small businesses, and our commitment to equity and equality, we want to lend our voice to spotlight some of our small business customers, focusing on minority owned businesses. One way we're doing that at Intuit is with our annual online Holiday Bazaar portal, through which employees can get to know some of our customers, read their stories, and purchase their products right from the source. We see the challenges and difficulties our small business customers face every day, and encourage everybody to do their part and shop small this year.
During this holiday shopping season, we're featuring several small business customers for you to consider shopping with and help support during this particularly challenging time.
Mutt's Sauce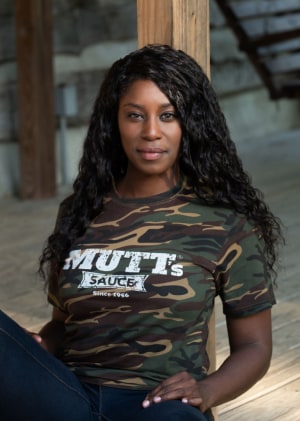 When Mutt deployed with the U.S. Air Force in support of Vietnam and the Korean War, he packed up his wife, kids and of course—his "famous multi-purpose specialty sauce," and headed over to Japan. While in Japan, Mutt's sauce was always successful at breaking down any cultural or language barriers.
Upon his passing, his family wondered what happened to the original recipe. He was the only one who knew every detail of the complicated recipe. Lo and behold, he had left it to his granddaughter, who was serving in the United States Air Force, just like him. With no instructions (and shocked/humbled by the honor), she decided to have it bottled, with his name and face…and share it with you. Mutt's Sauce runs on QuickBooks Desktop to handle and organize all finances.
Buy yourself some of Mutt's Sauce today!
Buttaz&Wax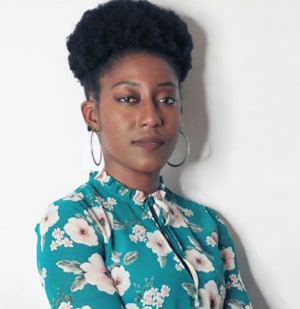 When her daughter developed an allergic reaction to store-brand body butter, Keisha started making her own skincare with only natural ingredients. In her journey to make something that would not irritate her daughter's skin, Keisha came up with many recipes (and even more initial failures) before perfecting her product. Enter Buttaz & Wax, a handcrafted body butter and personal care line.
Keisha credits her success to her loyal customers and other amazing women-ran small businesses who constantly inspire and push her to be her best. She uses QuickBooks to power her small business, both in-person and virtually.
You can purchase your own body butter here.
Prados Beauty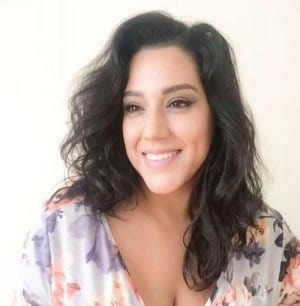 Founder Cece Meadows, a Xicana/Indigenous woman, grew up being part of two cultures and found so much beauty in both. With Prados, Cece builds a community of dreamers and misfits who choose to follow their own path in life. From vibrant colors to their growing product line (some of which are named after her children), you'll see Cece's gente and cultura in everything Prados does.
Cece runs her finances and bookkeeping with QuickBooks, enabling her to focus on what really matters — her business and family. 
You can buy her beauty products here.
Fillo's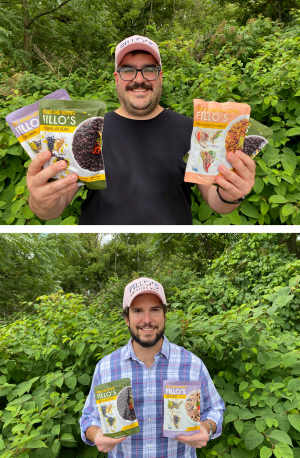 Co-founders Daniel Caballero and his brother, Antonio started Fillo's simply because some of their beloved Latin American foods from childhood weren't readily available. They strived to introduce a bold (and first) product line of sofrito beans that would offer something authentic to the broadest possible audience. As Cuban-Panamanian Americans, with extended family from Mexico, Puerto Rico, and the United States, authenticity and heritage are most important to Fillo's.
QuickBooks Online has helped these brothers and their extended business take control of their finances, so they can stay on track. You can try Fillo's sofrito beans here.
+++++
Wherever you are this holiday season, make a point to consider shopping with a small business online or locally with those that are in your own backyard. It means more to them than you can possibly know.
We provide third-party links as a convenience and for informational purposes only. Intuit does not endorse or approve these products and services, or the opinions of these corporations or organizations or individuals. Intuit accepts no responsibility for the accuracy, legality, or content on these sites.
© 2020 Intuit Inc. Intuit, QuickBooks are trademarks of Intuit Inc.