At Intuit, we believe in powering prosperity around the world. While prosperity means different things to different people, we want everyone to be able to live the life they want, especially our customers. Every customer has their own unique story and Intuit's new Day in the Life series helps us celebrate those powering prosperity in their own communities.
Our Day in the Life series continues with an interview with Marian Andoh, creator of the hip-hop playing card game known as University of Dope and avid QuickBooks and TurboTax customer.
++++
Intuit: Every great day starts with …
Marian: Each day, no matter what, I'm checking my calendar immediately when I wake up to see if I have any meetings or deadlines that I need to meet. We've been having events in support of the card game pretty regularly so I use my calendar to help plan out what materials I need and make sure I have enough time to collect everything before the event.
Intuit: The best part of my day is …
Marian: The best part of my day is seeing something I planned come to fruition. For example, on the day of an event, my favorite part is seeing it all come together after so much hard work. My second favorite part is the feedback I receive about an event. Hearing a "job well done" or getting that pat on the back makes it all worth it for me. The very beginning and very end of an event night make up the best part of my day.
Intuit: Where did you grow up and how did it shape who you are today?
Marian: I'm first-generation as my parents are immigrants from Ghana. I grew up in a small town in Connecticut and music was one of the few things I could do. My mom signed up for a subscription service that would send us CDs and tapes. My mom would listen to classical and then I could check off the hip-hop and R&B music and it would come in the mail. Music became a huge part of my life this way. When I got to college, I started to DJ too. I've always had a love for music. If it wasn't for Mom, I probably would not have developed such a love for music and even thought to have started this company.  
Intuit: How has your company changed over the last year? What is new?
Marian: After creating the card game and building an audience, we've been looking for new ways to attract new fans. We've started throwing events centered around hip-hop and the game to bring our local community together. For example, we're doing game nights in Brooklyn as well as movie nights where we highlight rappers in movies once a month. Beyond that, we're planning to throw more large scale events involving music. We're actually taking over a skate park soon for an event with music, food, and drinks. The plan is to call it, "Kick Push, Kick Back #LupeFiasco." After that, we're launching a new version of the game for R&B lovers.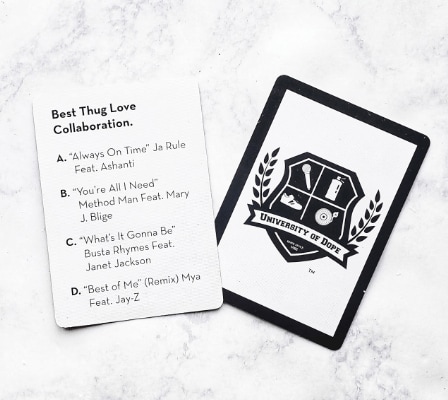 Intuit: How would you describe your parents' reaction to your creating a card game?
Marian: The response my parents had was interesting. Growing up with immigrant parents, it was expected that you become a doctor, lawyer, engineer, etc. Fresh out of college, I was climbing the corporate ladder and had this idea for the card game. Simultaneously, I was also saving up to buy a house. When I realized just how much it would cost to get this idea off the ground, I went to my mom and told her about my idea. She was skeptical at first, but I told her I would be able to recoup my funds. I asked her if she could help with financing my house so I could get the game going and she surprisingly said 'yes.'
When it became time to pay her back from the card game, I was able to repay her. She was very happy with how it turned out!
Intuit: What is your favorite part of your business?
Marian: Definitely the reactions from my peers and the people that buy the product. Actually holding the game in your hand and having a physical product that people actually buy is still crazy to me. When you hear strangers saying they have a good time playing the game, it makes me feel all warm and fuzzy.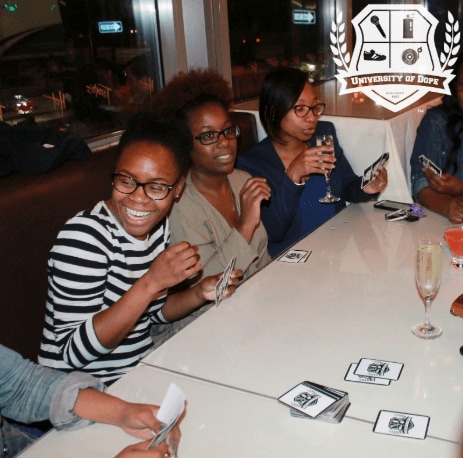 Intuit: How does the work you do every day help power prosperity?
Marian: For me, prosperity means being able to feel secure, having a strong foundation, having a great support system. It's not always about the money, it's about having that solid foundation to keep you moving and to continue learning.
Powering prosperity is being an example for other people in the African community. I love hip-hop and love music. I'm happy being an example of someone who was able to create something out of what they love. It's not a traditional route and it's nice to see friends and family be proud of what I'm doing.
Intuit: Tell us a little bit about how you use Intuit products for your business and what you find most useful.
Marian: I use TurboTax which easily integrates with QuickBooks. I've been using TurboTax since I was 17 years old. It's the easiest way to do my taxes. I then started using QuickBooks for my business because it was so easy to use. Both products are incredibly user-friendly. I can use QuickBooks to track my business income and expenses year-round and then the information easily exports to my TurboTax tax return. When you have questions you can also talk live via video to a real CPA or Enrolled Agent to get your tax questions answered.
Intuit: What tips do you have for other small business owners?
Marian: The best tip I can give is to do your research all the way. Not just the fun marketing things, but items like forming an LLC or corporation, your tax filings, the boring stuff. Do your research to figure out how to get your business up and running officially. Figure out who your lawyers and accountants are, and have a system and team in place in case you need help. As a small business owner, you never know when you're going to run into the next problem.
Learning everything takes time and lots of research. I took a course on entrepreneurship that taught me a lot about how to get everything started and then I definitely had a lot of friends that have small businesses that I could go to with questions.
Intuit: Given it's Tax Day, what tips do you have for other solopreneurs?
Marian: For solopreneurs, you need to research deadlines for taxes. Deadlines are different for regular people versus self-employed who are filing taxes. It's important to get ahead of by leveraging the capabilities in TurboTax or talking to one of their TurboTax Live CPAs or Enrolled Agents so you can make sure you are doing everything correctly.
Intuit: Walk us through a typical day for you.
Marian: Despite working a 9-5 p.m. job, I'm still working on the card game whenever I have free time. Throughout the day, I'm working on things and sending lots of emails. I also have a business partner who can help out with major items, but I tend to handle updating the website, planning events, following up with various business partners – the business side of things for University of Dope.
One part of the business that I get to work on that is super fun is updating the cards in the game. Cards need to get updated regularly as things change in the music world. Since inception, we have gone back and produced many iterations of the product. We are working on expansion packs to add to the game including "General Studies, "Anatomy of R&B," and a women-focused pack.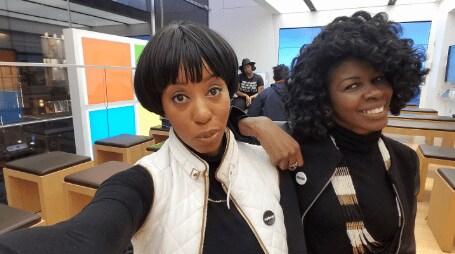 Check out the card game and other merchandise at University of Dope!