We know that internship experience can vary from person to person, depending on the role. However, we believe that interns should seize every opportunity they are presented to prepare themselves for their career, wherever their journey takes them.
We asked several Intuit leaders to weigh in on their early-career experiences, including their favorite memories, advice for interns, and more!
You'll hear from:
Jon Fasoli, segment leader, Small Business 

Vinay Kumar, distinguished architect, Enterprise Data

Anne Riley, director, Experience Design. 
Here's what they told us.
+++++
Intuit: What was your most memorable/valuable early-career experience?
Jon: Being given a huge amount of autonomy with the development of one of the first early iOS apps. It gave me ample opportunities to make and learn from mistakes. It also forced me to create a culture of customer obsession across a cross-functional team with a lot more experience than I had.
Vinay: When I first started at Intuit, I worked on a new recommendation feature in a product then called Quicken Mortgage. The new feature would recommend the best loan for the consumer. After we launched it to very positive customer feedback, we realized the new code had created a defect that broke another feature. We got the fix out the same day, but I was devastated. I felt that I had screwed up badly and let our customers and my team down.
Anne: I met someone in one of my first jobs who called me years later requesting me to help someone who was applying at Intuit. That person got the job at Intuit and eventually moved on to a start up. That same person recently helped my daughter get a job in her company. The lesson? The connections you make today may serve you — or even others who are important to you — later in life. You just never know.
Intuit: How did this experience shape who you are now?
Jon: I believe customer experiences reflect the teams that build them. An environment that fosters creativity and fun, and raises the bar for excellence is the biggest lever we have to drive professional, customer and business outcomes.
Vinay: I'll never forget how my team reacted to me after my big screw up. They were in complete support of me. The director of our group even told me he was more excited than ever to have me on the team. He said he liked how quickly the team moved to implement the feature, and then to fix the bug. He said we can't live in fear of making mistakes — and that we win as a team and we screw up as a team. I learned valuable lessons about teamwork and shared accountability. And since then I've always tried to use mistakes and failures (my own and others') as opportunities to learn and grow.
Anne: I rarely pass up a chance to mentor another person when asked. The relationships that I've established over the years have served me well as I've moved from company to company and from job to job.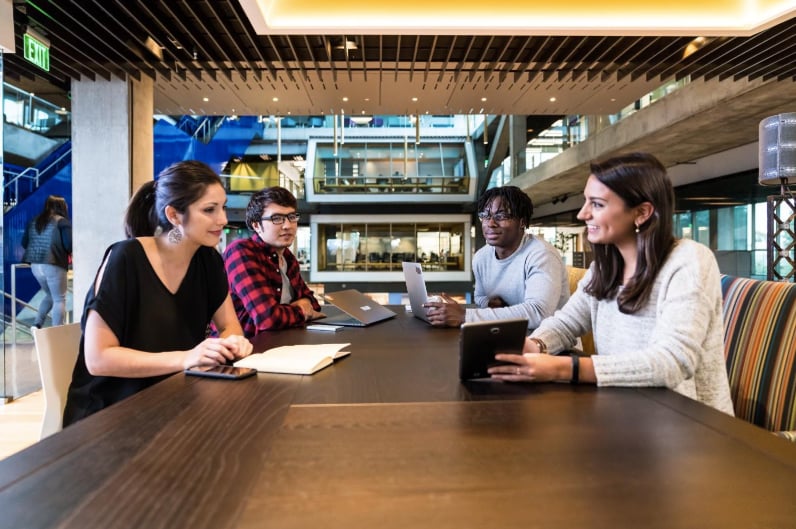 Intuit: Was there something a leader did or said that impressed you and has stayed with you?
Jon: My best moment with a leader is when they told me I had an "outage" during one of my performance reviews. It so deeply motivated me to develop an expertise in that area that I was soon teaching the topic at conferences and to the rest of the organization.
Anne: I was quite ambitious when I was young and kept telling my manager that I wanted to do, learn and be more. One day he told me that I needed to "sweep the floors before I could be the CEO." I've never forgotten that. I did need to take the time to learn the foundational elements of my job before moving forward.
Intuit: What advice do you have for incoming Intuit interns?
Jon: Don't wait for someone to hand you an opportunity. Intuit has incredible tools to find customer problems and leanly experiment towards a solution. Just keep talking to customers and watching them use your products. If you ever feel blocked from helping customers, it should be a motivation to find another "how" through experimentation.
Vinay: Try to take advantage of as many opportunities as you can. Some of the relationships you form will last a lifetime. The people you meet and the things you learn will open up doors for you later. So don't get bogged down in the day-to-day of your work, and instead challenge yourself to try as many new things as you can this summer. 
Anne: Make all of the connections you can possibly make while you're here. You never know when someone can help to open a door for you.
Everyone starts out somewhere in their career journey. What was your favorite internship or early career experience? Tell us in the comments below!