Black History Month recognizes and celebrates the contributions people of African ancestry made to society. Dr. Carter G. Woodson recognized the importance of observing the contributions of Black Americans with Negro History Week in 1926, which eventually expanded into the annually observed Black History Month.
At Intuit, we have 11 employee networks that help promote diversity and inclusion, and build understanding, empathy, and capability of our employees around the world. This month, we are highlighting the Mosaic African Ancestry Network and their Black History Month efforts.
What is Mosaic?
The Mosaic African Ancestry Network began its journey as an Intuit employee network in 2007 as a way to connect employees of African ancestry across the global regions. Today, Mosaic has a presence across five large Intuit sites (Bay Area, Canada, Plano, Tucson, and San Diego) and has over 150 members with plans to expand.
Using the term "mosaic" to represent their dedication to inclusion, Mosaic African Ancestry Network's mission is to inspire, grow, and connect members by creating an environment that provides growth and professional development opportunities, while supporting their neighboring communities.
Each year in February, Mosaic members celebrate Black History Month by hosting a series of events, not only for members, but for all employees at their respective Intuit site. The celebration provides the opportunity to highlight the achievements of African ancestry leaders and mentors, and create awareness of Black history and culture for all. Some events put on by Mosaic include the Mosaic Market Place, where Intuit employees are able to shop directly from featured Black-owned small businesses, and various charity and donation opportunities.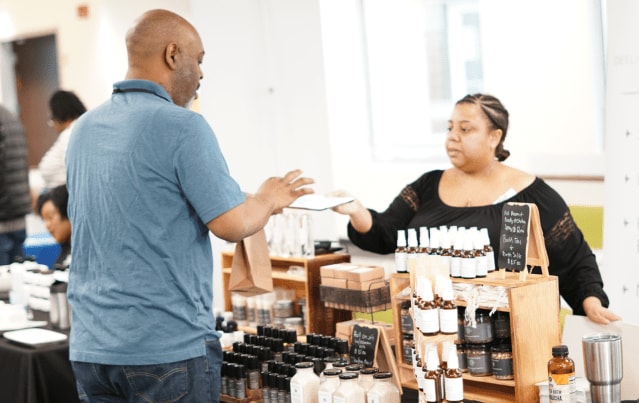 While our employees who are part of Mosaic all have unique experiences, they're all proud to be part of an Intuit employee network. Kerry-Ann Lewis, a Mosaic member from Canada, serves as a network leader and says that her role energizes her and enables her to serve as a leader and mentor, while showcasing her culture and love for diversity and inclusion.
"Black History Month serves as a reminder that our successes are a result of the sacrifices of great Black men and women before us, versus a reflection of our own individual achievements," said Greg Johnson, EVP of Intuit and Mosaic Executive Sponsor.
Giving Back To Our Communities
Mosaic has set up We Care & Give Back (WCGB) volunteer and donation opportunities with local charities such as Second Harvest Food Bank, Soul Reborn, and I Am You 360 to live their WCGB value together. San Diego's Mosaic Network will also be partnering with Blacks in Technology (BIT) to host a Baseball Hack Day next month in March.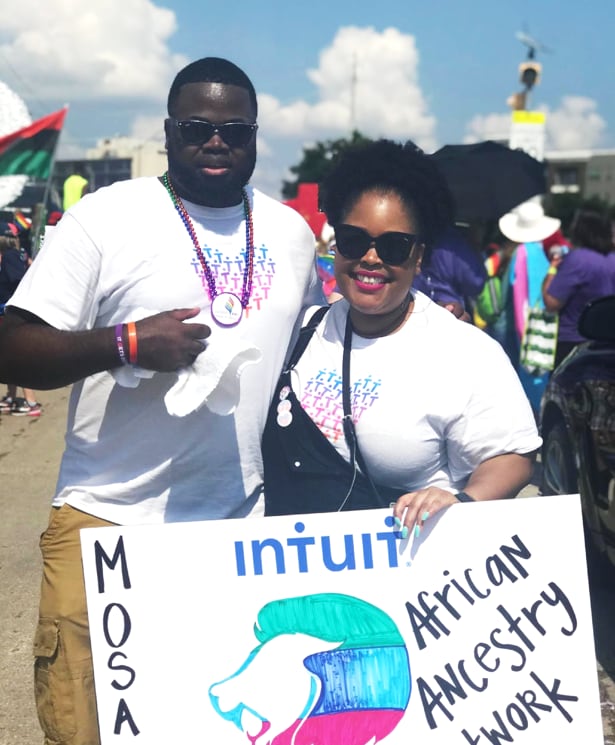 "I AM Mosaic"
Black History Month is just one of many initiatives that the Mosaic Network takes on each year – read more below about what it means to Mosaic members.
This slideshow requires JavaScript.