If the idea of a virtual internship doesn't sound too compelling, try thinking outside the box. That's what Intuit did for our latest crop of interns. While many companies chose to scrap their internships this year, Intuit pulled out all the stops to keep our interns engaged, learning and growing, despite the challenges presented by COVID-19. For Amaranta Quintero, a project management Intern in the San Francisco Bay Area, the positive experience started in the interview itself.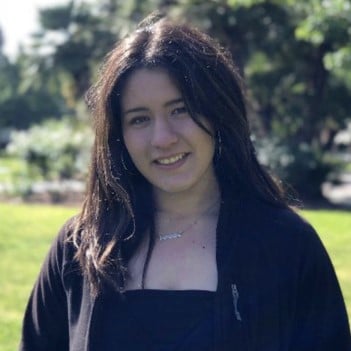 "Intuit seemed like a really fun place to work," says Quintero, a Business Administration major at San Jose State University. "The team dynamic was something I just really wanted to be a part of, whereas other places I interviewed for seemed to treat the interview as a chore."
The idea of onboarding over Zoom left some interns worried. Zena Kipkenda, a software engineer intern from Nairobi, Kenya, had completed an in-person internship last year and wasn't sure what to expect with going remote. But she said her team, the Early Careers team, and her manager did a great job of smoothing the path.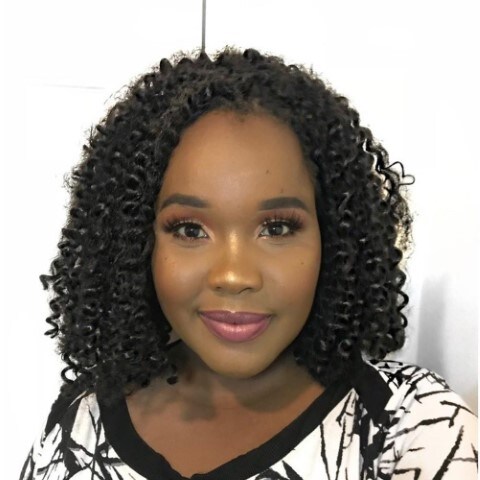 "We had a Product Design orientation boot camp that was a really fun and great experience," says Kipkenda, a senior at the University of Pennsylvania majoring in Computer Science.
Product manager intern Lucas Miralles from Barcelona, Spain said he was "a bit afraid" of starting a new job from home. But he was wowed by a Town Hall on his first day with CEO Sasan Goodarzi where he learned about Intuit's strategy, vision, direction, customer needs, and more.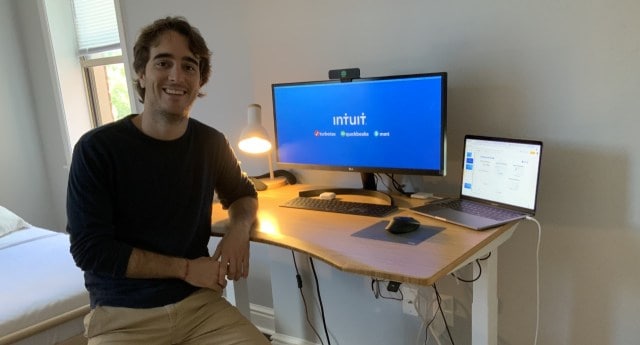 "My experience has exceeded my expectations," says Miralles, who is halfway through a Carnegie Mellon University MBA program at the Tepper School of Business.
Meeting other interns
The interns have had to rely on new ways of connecting with each other. Kipkenda says Slack channels have helped—in particular, one for women software engineer interns which has led to weekly virtual lunches.
"It has given me a chance to talk with other members of the team who I might not get to chat with on the day-to-day," Kipkenda says.
Miralles says the virtual meetings he's been having with team members once a week or more have greatly extended his network of co-workers.
"I was supposed to be based in San Diego, but this virtual world has allowed me to build connections with people from other offices," he says.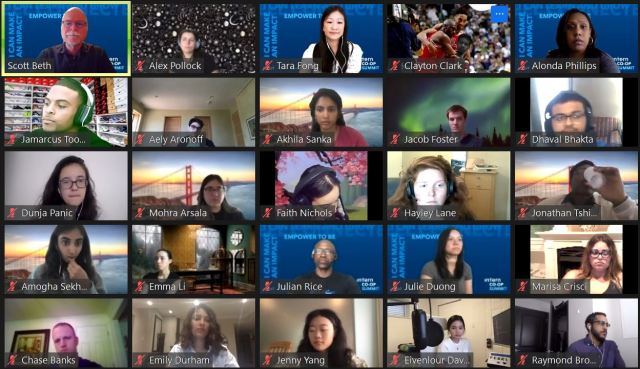 And who says those serendipitous encounters that sometimes happen in real life can't also happen virtually? During a Product Design boot camp, Quintero recalls briefly
meeting an intern in a breakout group, then coincidentally finding herself in the same group as that person again.
"We got on so well that we Slacked each other and have been doing happy hours twice a month," Quintero says, adding that the two of them are already making plans to meet in person. "If it weren't for the virtualness we would have never met!"
Why Intuit?
What made this year's interns choose Intuit in the first place? Kipkenda says she was attracted by Intuit's commitment to Diversity and Inclusion (D&I). It showed in the company's support for CODE2040, a mentorship program for Black and Latinx college students that Kipkenda did in 2018."
I am really passionate about D&I within the tech industry and I definitely wanted to join, and stay at, an organization that was dedicated to D&I initiatives as well," she says.
For Miralles, who was a product manager before starting his MBA, it was all about Intuit's focus of Design for Delight (D4D), Customer-Driven Innovation (CDI), and design thinking.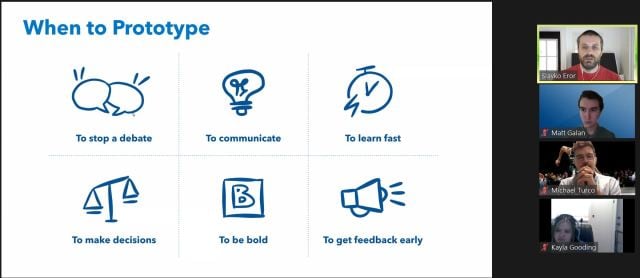 "It's an incredible way of building products," he says. "I wanted to learn that and found Intuit was a world-class education for PMs."
And then there's our two-day virtual Intern & Co-op Summit that took place last week. Themed "Empower to be," it gave interns exposure to senior leaders including Sasan and Intuit co-founder ScottCook, as well as an overview of our products. It also featured breakout sessions on everything from our strategy and security to data analytics, Kubernetes, DevOps, D4D, and more. It even included a We Care and Give Back(WCGB) game show! (WCGB is Intuit's volunteer program allowing employees to give back to their community through both time and money.)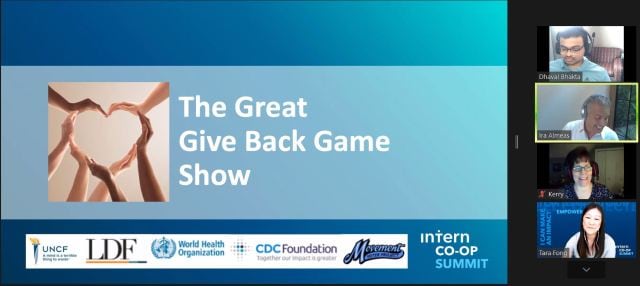 Hitting the ground running
What use is an internship if it doesn't give opportunities to learn and grow professionally? Quintero says the internship has transformed her understanding of project management. She's been tasked with planning and hosting intern events within the Intuit platform, which has honed her team-building and communication skills.
"I'm getting a lot out of it," she says. "I assumed that a project manager worked more by themselves and only relied on people to do specific tasks, but during this internship, I am realizing what a team effort an entire project is."
One of Kipkenda's main goals for the summer was to gain experience developing with mobile technologies. Her manager made sure she got what she came for."
This has really helped me grow my technical skills in mobile services and I'm glad to have had the opportunity to do so alongside brilliant engineers," she says.
In these challenging times, it doesn't hurt that the internships have also been fun! Whether it's hanging out with their peers virtually, playing virtual games, or talking shop, the interns say it's been a blast. In one virtual session, Miralles recalls a "Design Manager Breakfast" where participants learned how to cook hash browns over Zoom.
"It was a lot of fun," he says.

For Quintero, the icebreakers are where it's at.
"The team I'm working on makes meetings so fun with ice breakers like Pictionary, Emoji games and trivia," she says. "I know interns at other companies who say their managers don't even turn on their cameras. I'm like, how do you do that?!"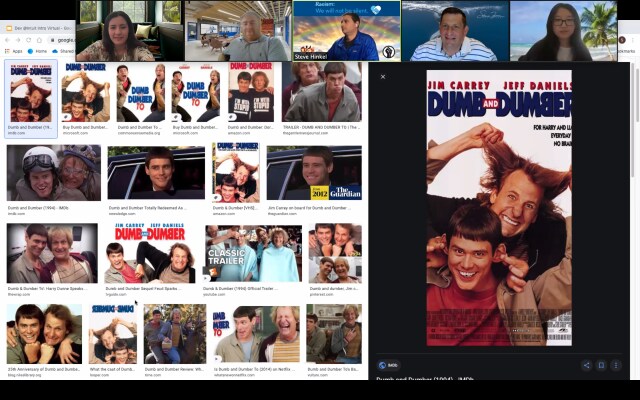 Want to hear more straight from the interns themselves? Watch the National Intern Day 2020 video, which includes some creative rap by intern JaMarcus Toomer (yes, it is possible to rap about 1099s and T-Sheets!).
Please vote today for Intuit's internship program on Wayup 100.