Small businesses and entrepreneurs are the backbone of communities around the world. Their diversity reflects the character of the communities we live and work in every day.
We're thrilled to spotlight some of our favorite Black entrepreneurs and small businesses owners. In a world where more work is happening online, we hope you're inspired to learn more about these game-changing business owners and how you can support them. 
Growing Your Business
Brandon James, Founder and Creative Director | C2R Productions
C2R Productions is a video production company that works with corporations, universities, government entities, and communications/advertising agencies with one goal in mind: create captivating community-based video content. They specialize in creating videos for commercials, both in person and live streaming events, large conventions and more.
Brandon and his team has been using QuickBooks for two years. "QuickBooks has been a game-changer for my business. Before QuickBooks, my bookkeeping and payroll took significant time away from focusing on the growth of my business. QuickBooks allows me to run my business efficiently, see the financial health of C2R at a glance, and optimize how I pay, receive, and record transactions."
Cimone Key, Founder and CEO | CK Creative Studio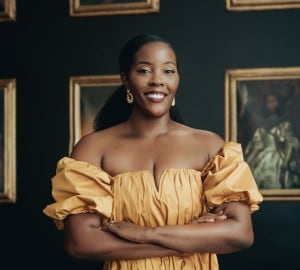 Cimone Key has had a unique journey as a student at The Art Institute of Dallas where she then served three Fortune 500 advertising companies, ultimately paving the way for her to create her own business.
CK Creative Studio is an intimate branding and digital agency located in Dallas, Texas where Cimone and her team work with small businesses and global brands to help increase visual market presence and consumer engagement through impactful brand recognition.
Cimone shares that QuickBooks "helps power my small business by giving me the opportunity to easily manage my books, expenses, payroll, and subcontractors all in one place."
Zyaire Porter, Photographer | Porterhouse LA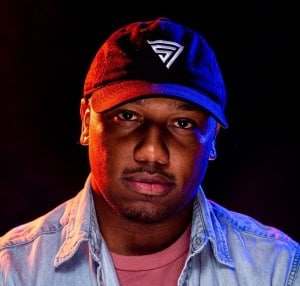 As a photographer for 10+ years, Zyaire was born and raised in Inglewood, Los Angeles. He's passionate about both his work and enjoys working with diverse clients, including partnering with a number of icon brands such as Nike, Samsung, BET, and many more.
Porterhouse LA provides photography services for all aspects of life including newlyweds, families, brands and companies.
Zyaire shares that "QuickBooks and TurboTax have kept my business in order when it comes to organizing all of my finances. I spent less time worrying about invoices and taxes and more time capturing moments that matter."
Tax & Finance
Melanie Bledsoe, Owner and CPA | Bledsoe Consulting Services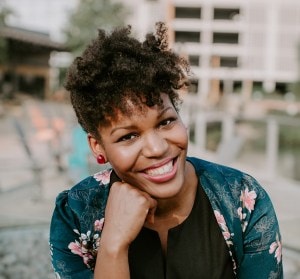 Melanie is a CPA and QuickBooks ProAdvisor with the heart of a teacher. She helps business owners be prepared at tax time by empowering them with knowledge about tax and accounting topics so that they can make smart business decisions.
People are her priority and Melanie is passionate about helping entrepreneurs and loves being able to help small businesses realize big dreams.
Bledsoe Consulting Services uses QuickBooks and loves that "QuickBooks makes managing the financial aspects of my business and my clients' businesses efficient and easy!"
Stephanie and Andrew Gordon, Owners | Constant Spring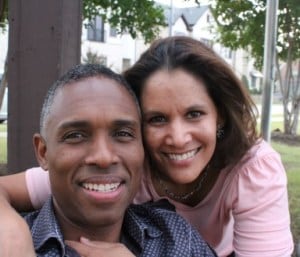 For 20+ years, Stephanie, Andrew and their team has had an underlying commitment to empowering families to improve their personal finances while in business.
Constant Spring's strategies are uniquely powerful because they address the major areas of personal finances and business operations solutions.
Stephanie and Andrew use QuickBooks Online Accountant to partner with their clients as it allows them to "provide first-class solutions by streamlining their finances, payroll, and reporting in an easy to use software."
Cassandra K Hamilton, CEO and Senior Tax Manager | Casbren Financial Solution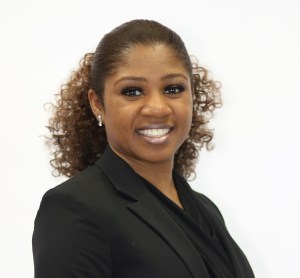 Cassandra and her team specializes in individual and business tax preparation and consulting, bookkeeping, administrative support, small business consulting and marketing.
Casbren Financial strives cares about giving back to their community. They support local non-profits by donating a portion of their fees through their mobile tax clinics.
Cassandra shares that "QuickBooks Online Accountant and ProConnect are reliable and efficient tools that our company uses in house. The Intuit line of products also enable us to produce time saving, 'one-stop shop' professional results for our clients."
Food, Wellness & Beauty 
Julian Addo, Founder and CEO | Adwoa Beauty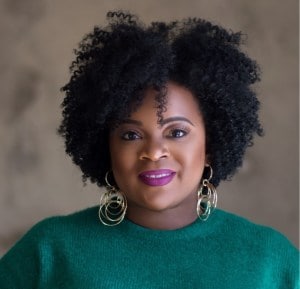 Adwoa Beauty is a modern, non toxic, gender neutral beauty brand catering to multi-cultural hair textures. 
After years as a hairstylist and running a successful hair salon, Julian saw an opportunity for brands to do more to accurately portray the beauty and uniqueness of African hair and beauty.
Julian and her team use QuickBooks to manager their finances in partnership with their accountant on a weekly basis. She enjoys having quick and reliable access to financial reports like profit and loss statements and balance sheets and shares that she's able to submit financial reports to banks and business partners which helps them show success and continue to grow their company.
Lloyd Davis, Founder | Corner 103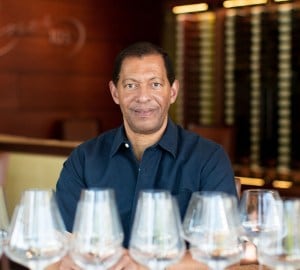 Based in Sonoma, California, Corner 103 was founded by Lloyd Davis as a result of his passion for wine and the Sonoma Valley lifestyle.
The Corner 103 concept is simple, celebrate local bounty by making elegant and award-winning wines, sharing delicious food prepared by local partners, and creating a warm and welcoming space where guests can relax, slow down and enjoy the finer things in life.
Dee Jackson, Founder and CEO | Deelicious Scrubs & More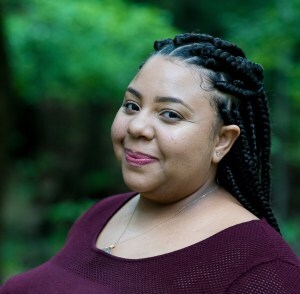 Deelicious Scrubs is a holistic, organic and vegan home, bath, and body company. Their goal is to create head to toe aromatherapy products anyone can enjoy with less stress and more ease. 
Dee shares that "QuickBooks helps my CPA and I keep a pulse on how my business is performing and ensure I'm doing all I can to continue growing profits each month."
Greg McNeal and Greg Pointdujour, Co-rounders of Realionaire Nutrition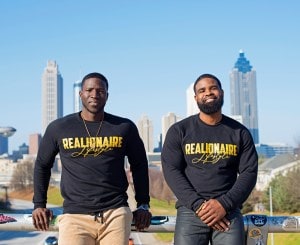 Realionaire Nutrition is a lifestyle brand focused on the health and wellness of their community. They provide natural herbal superfoods and believe natural herbs from the Earth are for healing. They also spread their message through their fitness center and apparel line. 
Greg and Greg share that "their CPA uses both QuickBooks and Intuit tax products to keep our accounting and finances organized in compliance and easy for us to understand. She focuses on the numbers while we focus on the gains."
At Intuit, we believe innovation happens when people can leverage their unique life experiences to create new ideas and solve new customer problems. We're thankful that each of these small business owners trust Intuit and our products, like QuickBooks, TurboTax, and Mint to help keep their businesses operating smoothly so that they can focus on what they do best, following their passion!