Did you know that 70 percent of Americans suffer from depression in the workforce? And less than half of people diagnosed with a mental health problem told their manager?
These were just a few of the insights that Intuit employees learned from the Mental Health 101 trainings that the Intuit Abilities Network have hosted.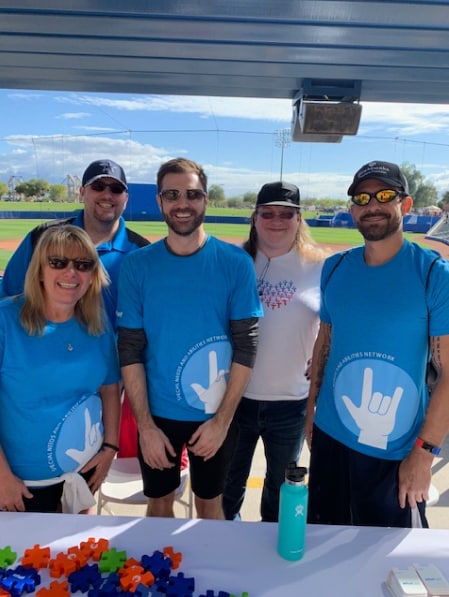 The Intuit Abilities Network, launched in August 2014, aims to enhance the contributions and potential of people with disabilities, including our Intuit employees, customers and the community. Active in the Bay Area, Bangalore, Fredericksburg, London, Plano, Reno, and Tucson, the global network of employees pride themselves in the empathy they have for others who have a disability, who have children with special needs, who are working through mental health challenges, and customers with disabilities who use our products.
While each site's Abilities Network may have a different focus, such as autism awareness or physical disabilities, the group partnered with the Intuit Benefits team earlier this month in an effort to help remove the stigma around mental health.
The network hosted activities ranging from meditation sessions and webinars on suicide prevention, to sharing tips on how to understand the signs of mental illness. The Mental Health 101 trainings, in partnership with Springboard Consulting, were a big initiative that the team took on this year. The trainings share valuable insights on how to have open conversations on mental health and also equip people managers with the tools they need to support employees in doing the best work of their lives.
In addition to initiatives from the Global Network, our local Intuit networks planned activities to bring more awareness to our sites. 
Bay Area: In celebration of relaunching the Intuit Abilities Network and having the founder of Global Accessibility Awareness Day (GAAD) on campus, the team used Intuit's global engineering week to celebrate the engineers who contribute to product accessibility in their day job.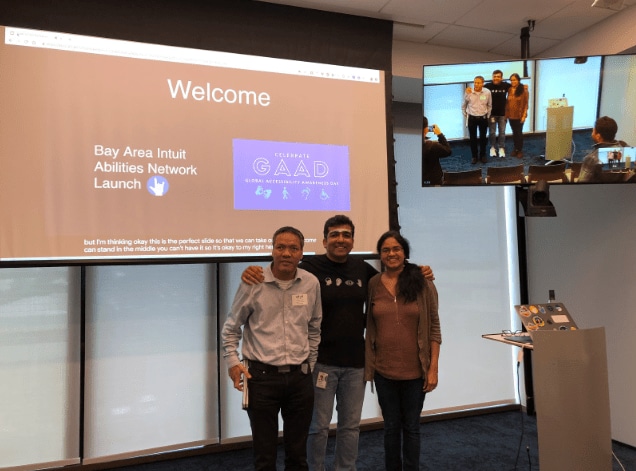 London: London had 140+ employees get involved in their mental health activities by hosting a daily meditation hour, onsite massages, a mental health awareness course and even dropped a friendly "Tea & Talk" reminder on everyone's desk.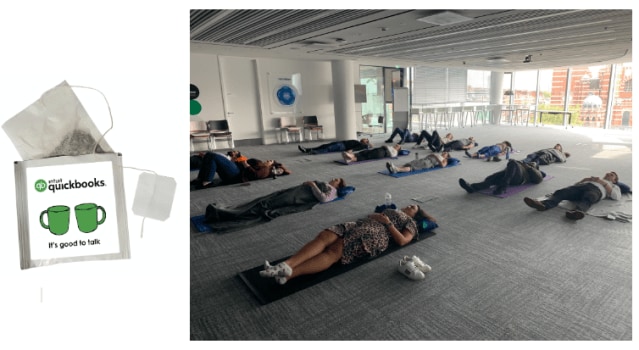 Plano: Plano also hosted meditation sessions, free chair massages and an organized a morning yoga. They also dedicated an entire "Week of Focus" where leaders shared their support for those who may have mental health struggles.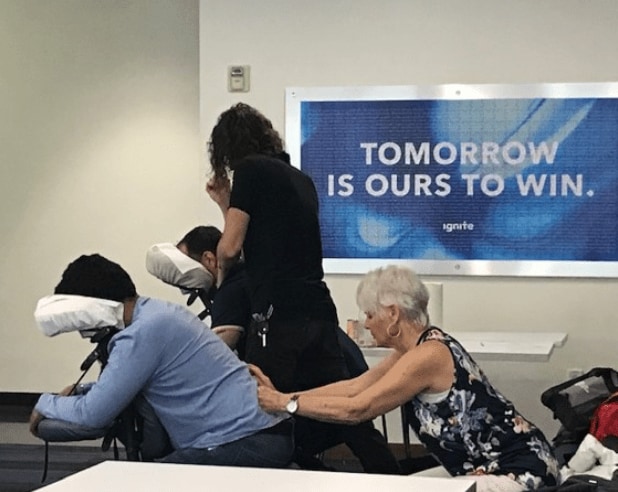 Our Plano Intuit Abilities Network Chair mentioned that, "We are so fortunate at Intuit to have such transparent and caring leaders. They masterfully guided a powerful and impactful discussion on how to create a truly inclusive environment – one that can help all of us have true empathy for one another, and especially those who may be struggling with a mental health issue."
At Intuit, we strive to create a diverse and inclusive environment where everyone is supported and can bring their whole selves to work. Diversity is what makes us unique and the same as our colleagues and customers. This includes things that are both seen and unseen, and sometimes that can be mental health. We are committed to supporting employees in their health and wellness so they are empowered to do the best work of their lives.