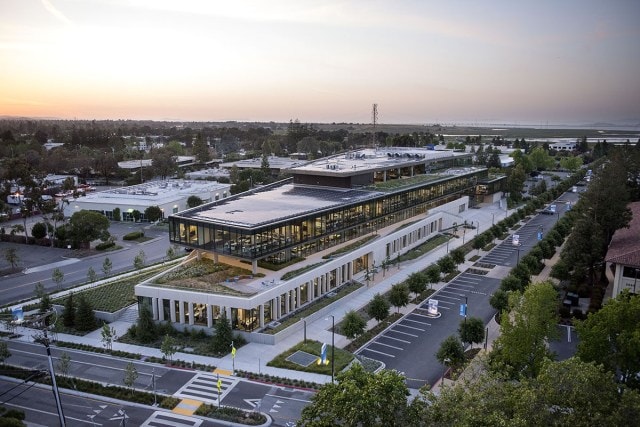 At the start of the new decade, Intuit declared its commitment to surpass carbon neutrality to positively impact the planet. We announced a 50x by 2030 goal to show our commitment to reducing carbon emissions by 50 times greater than our 2018 carbon footprint (2 million metric tonnes) over the next 10 years. We committed to helping our communities so that we can improve the world for our customers and the generations that will come after us. And when the health of our planet and climate are at stake, communities are put at greater risk of feeling the catastrophic impacts of a warming planet.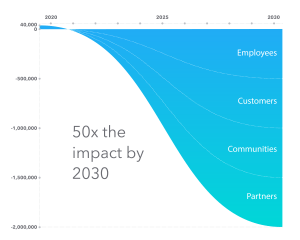 In our new 2020 Corporate Responsibility Report, we outlined Intuit's plan to move outside our own operations to find solutions for employees, customers, communities and partners. Finding ways to collaborate across sectors is critical to our collective ability to find long-term solutions to climate change, especially as we aim to advance entire systems as quickly and equitably as possible. Simply put, we must move, as a company and as a society,  from the "doing less bad" mindset, toward creating new and better solutions that meet the moment of the climate crisis.
Partnering with Project Drawdown
This is why we're thrilled about our partnership with Project Drawdown, the leading resource for information and insight about climate solutions. Drawdown Labs is a new initiative meant to be a testing ground for how the private sector can go beyond a "doing less harm" approach to one that also brings resources, influence, employees and customers in to help solve the problem. Intuit, alongside Google, IDEO, Allbirds and others, will work together as part of Drawdown Labs to find powerful new ways to address the climate crisis at the urgency and scale required.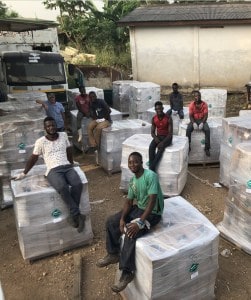 Intuit has leaned heavily on Project Drawdown's insights, as part of our carbon offset initiatives, in prior years. For example, we participated in carbon offset projects aligned to Project Drawdown's recommendations of the most impactful actions for quickly reducing greenhouse effect, which led us to focus on refrigeration management. Once we realized how our offsets could quickly scale to maximize benefit, we kicked off a project with Tradewater to collect and dispose of old refrigerants in Ghana to remove chlorofluorocarbons (CFCs), which are both potent greenhouse gases and ozone depleting substances.  The Ghana project successfully prevented the release of 150,000 tons of CO2e, and protected the ozone layer from these pollutants. 
For a few years, Project Drawdown has helped Intuit shape our strategy, narrow our focus and select high-impact climate initiatives. Now in conjunction with the other Drawdown Labs members, we will be focusing on innovation and financing within the highest impact climate solutions, including regenerative agriculture and reducing food waste, in addition to solutions like refrigerant management.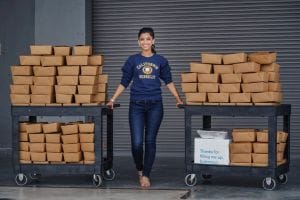 "Intuit is honored to be the founding member of Drawdown Labs," said Sean Kinghorn, Intuit's global sustainability leader. "Companies must stop focusing on only reducing their own emissions, and look outside their four walls to have a positive impact in the broader world if we are ever going to slow down, and eventually, reverse climate change. Intuit is proud to have the opportunity to collaborate with other forward-thinking companies and accelerate climate solutions around the globe."
Intuit aims to be a catalyst to scale climate solutions quickly and equitably. Drawdown Labs has already opened many doors for Intuit to identify and connect with climate solution providers, and scale our impact. The partnerships we're forming through the coalition will only amplify our progress.  The next decade is critical to ensuring our planet and communities remain safe and livable– and we're rolling up our sleeves to find and implement the most impactful cross-sectoral solutions.