An "entrepreneur" is defined as someone who conceptualizes, builds, and runs a business on their own terms. But any entrepreneur will tell you it's so much more than that.
Whether you're self-employed, working a side hustle, or managing your own small business, it's never easy to take on such a massive effort on your own. But those who do and make it through find it incredibly rewarding.
Don't take it from us – in recognition of National Entrepreneur Day, we asked five female entrepreneurs what it really means to be an entrepreneur. Here's what they said.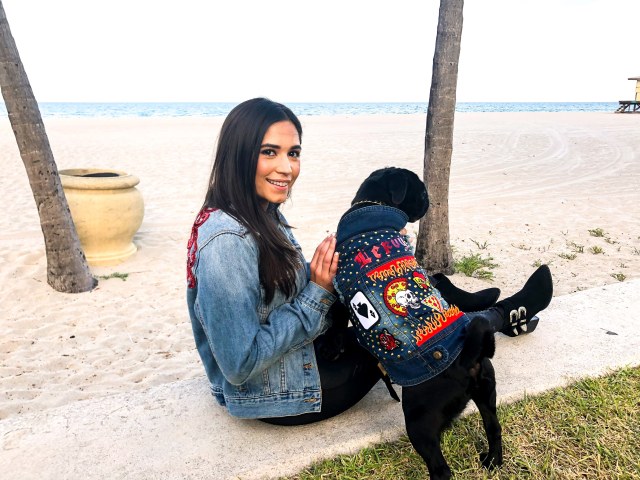 "To me, being an entrepreneur means being a strong independent woman who isn't afraid to go her own way and pave her own path. She doesn't take the easy road, because she's fierce and isn't afraid to take risks in order to grow her business and create a prosperous future for herself. It means being a woman who takes control of her life and destiny."

– Melissa Garcia, owner and founder of Treat Lord
Melissa began making custom denim jackets for dogs as hobby, but once she discovered that people wanted to purchase the jackets, she took a risk and turned it into a business. You can learn more about Melissa and her self-employed journey here.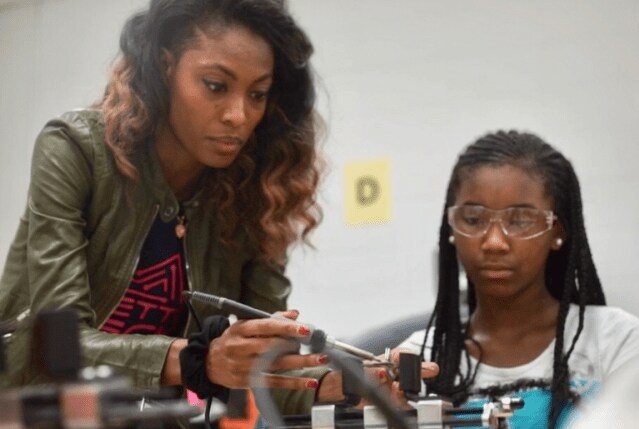 "I built my small business to define entrepreneurship and educate women. We mentor students to prepare them for careers in engineering and tech. Girls aren't choosing careers in these fields, because there is a lack of role models. The industry is predominantly male, with a common misconception of being 'nerdy.'

Being an entrepreneur means setting yourself up to create value for your community. I'm doing so through a female mentorship program, and rebranding STEM to be feminine, cool, and simple to understand. We believe that all girls interested in STEM can push the movement by embracing being themselves."
– Khanna Bell, founder and executive officer of Pretty Tech
Khanna got her B.S. and M.S. in engineering from Georgia Tech, and was accepted into Georgia Tech's Create-X Accelerator where she received the funding and mentorship to launch Pretty Tech. Pretty Tech is an organization that provides educational resources and trains student sin marketable tech skills to prepare them for careers in engineering, tech and entrepreneurship. You can learn more about her story in here.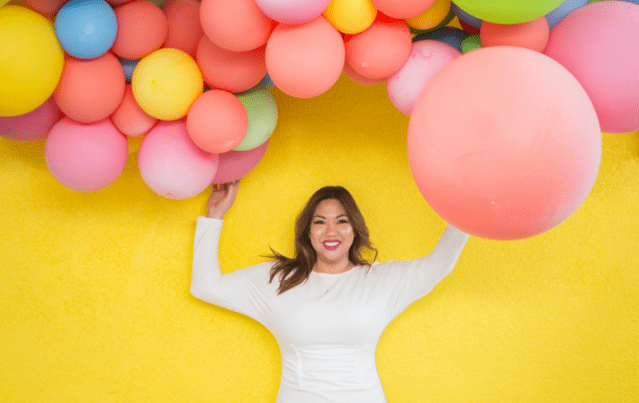 "Being a female entrepreneur means honor, self-control, self-discipline, privilege, and the limitless pursuit to become someone greater than you could have ever imagined possible for yourself. You hold power and influence within you that will only go as far as you choose, while comfort zones are no longer existent. As an entrepreneur, you need to believe in something so much and want it so bad, that you're willing to put yourself out there, go against the grain, and stand out from the crowd."

– Daisy Teh, creator of the blog The It Mom and co-founder of the e-commerce site, Style Wanderlust
Daisy is the mother of four, who worked various jobs before becoming an entrepreneur. She is currently a full-time professional blogger, writing about lifestyle, fashion and beauty for busy moms on her blog, The It Mom.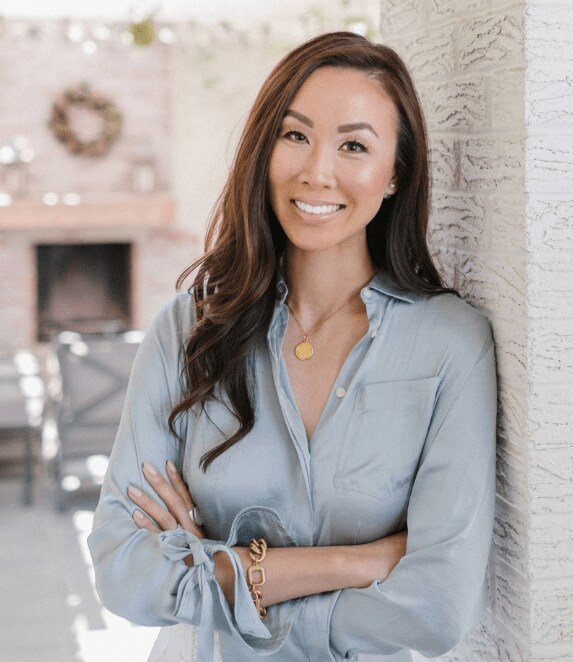 "Being a female entrepreneur means that I get to be the boss! Every day, I make decisions that will shape the future of my business, whether it's how hard I work or who I work with. I love the flexibility of my job, the power to say no, and the ability to set my goals and work toward building my own dream rather than someone else's. I get to decide when I need a vacation and who my co-workers are, and this allows me to help control my mental health and live the lifestyle I want – being my own boss and pursuing my dreams, on my timeline."

– Diana Elizabeth Steffen, founder of Silver Spoon studio, Diana Elizabeth Photography
Diana Elizabeth is a recovering journalist, a lifestyle blogger and small business owner. In 2006, she opened her graphic design boutique, Silver Spoon Studio, and went on to launch Diana Elizabeth Photography. She continues to exercise her journalism skills via her blog where she covers lifestyle, photography, travel and other interests, including life as an entrepreneur.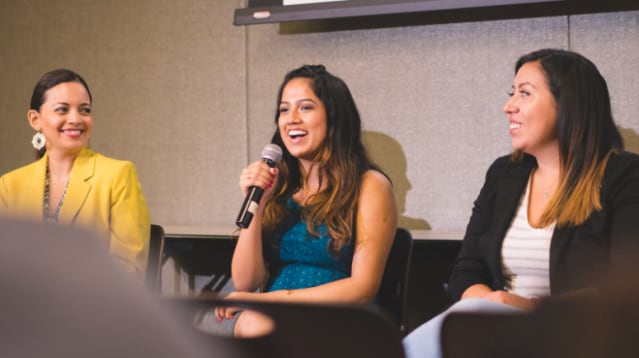 "Being a female entrepreneur is powerful, because we can shape both the business and cultural climates of the future. By becoming financially empowered via solving a global or local business problem, we enable ourselves to unleash our full feminine energy onto the world. We use our female voices to fight for women's rights, children's rights, and human rights. I also believe that we need to encourage more women to pursue entrepreneurship, because female entrepreneurs approach conflicts in business and in life with distinct compassion, respect, conversation, positivity, grit, and rationale mindsets."

– Shinjini Das, CEO at the Das Media Group
Shinjini is the founder and CEO of the media production agency, The Das Media Group, which builds innovative digital and experiential branded experiences. She is a true go-getter with a mission is to bridge the content gap between intellect and pop culture.