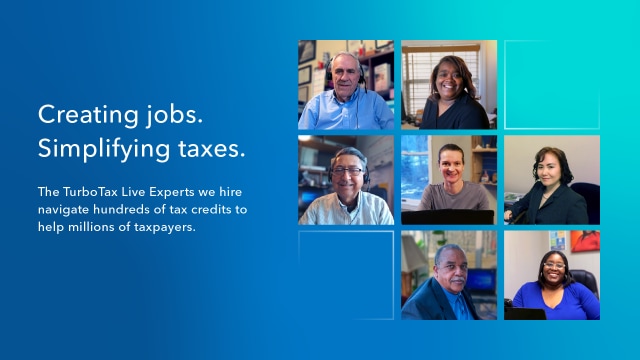 Between the IRS' ongoing delivery of stimulus checks, small business loans from the Paycheck Protection Program, and unemployment payments, there's no denying that this year's tax season has been unique. 
For most taxpayers, their refund will be the biggest check they recieve all year. That refund can be a life-changing event that fuels financial freedom: paying down debt, building savings, and investing and securing retirement. Added changes to the tax code, like stimulus payment reconciliation, expansion of the Earned Income Tax Credit next year, and unemployment tax breaks mean there are new opportunities for taxpayers to get the most out of their refund. It's critical for taxpayers to claim every credit and deduction and for them to get back every dollar they deserve and are entitled to in their tax refund. Ensuring a return is correct has even bigger stakes moving forward as they are used to determine eligibility for benefit payments like stimulus checks and Child Tax Credit  payments. Unfortunately, at a time when taxpayers have a lot of questions, the IRS National Taxpayer Advocate Erin Collins indicates that taxpayers have a less than 10 percent chance of reaching a live person if they call the IRS for help. In addition, the pandemic has closed many IRS taxpayer assistance centers.
Intuit has hired thousands of seasonal Tax Experts in communities across the country who are equipped to answer millions of taxpayers' questions. These roles provide remote job opportunities and help to stimulate the economy when it's needed most. TurboTax Live provides many taxpayers with a convenient way to file their taxes at home and with confidence when they need additional assistance. Brand new for the 2020 tax season, the TurboTax Live Full Service experience allows taxpayers who would like a fully assisted tax preparation experience to completely skip the tax store and file their taxes with confidence on their own time and without having to leave their house. Experts have an average of 12-years' experience and can completely prepare and file a tax return for taxpayers from start to finish. We start by virtually matching filers with a dedicated Tax Expert, based on their specific tax situation, state of residence, language preference – English or Spanish – and at the most convenient time. Our TurboTax Live Experts use our AI-driven Expert Platform to ensure taxpayers file for every deduction and credit they are eligible for.
Most importantly, our TurboTax Live Experts are real, knowledgeable, friendly people who understand that for some, tax time can be stressful,  and enjoy helping customers.
Meet a few of our uniquely qualified Experts: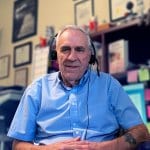 Arthur is a Tax Expert from Nevada with more than 25 years of experience. He owns his own tax business and filed 15,000 returns in his first year in business in the 1980s, when only six cities in the U.S. could E-File. He's a Navy veteran and an avid live poker player.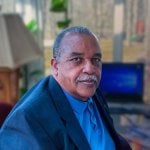 Lacy is a Tax Expert from North Carolina with more than 25 years of experience. He has personally prepared several thousand tax returns with a broad range of complexity, supervised the preparation of tens of thousands more, and trained dozens of preparers over the years. He enjoys eagle watching and fishing.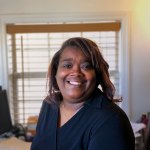 LaShanda is a Tax Expert from Georgia with nearly 20 years of experience. She believes people like to have someone they can relate to assisting them and prides herself on her ability to listen to customers and make a difference. She also loves to travel.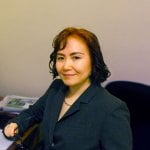 Mari is a Tax Expert from Massachusetts in her fourth year at Intuit. She owns her own bilingual (English and Japanese) tax practice. She believes the most rewarding part of being a Tax Expert is interacting with the customers and is proud to help with their taxes remotely, especially people living in isolated areas or having limited access to reach the right resources.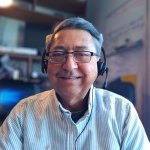 Mauricio is a Tax Expert from California with nearly 20 years of experience. He is bilingual in English and Spanish and enjoys bike riding, walking on the beach, flying private planes, traveling and expanding his knowledge of other cultures. Mauricio is passionate about helping his customers because he believes everyone should pay their fair share of taxes, and not more than they owe.
Roshonda is a Tax Expert from Arkansas in her first year at Intuit. She is an entrepreneur who owns her own tax preparation business. Roshonda's favorite hobbies include traveling and reading — she tries to go to a new place each month. From assisting first time tax filers to helping recent retirees, she enjoys the satisfaction that comes from answering filers' questions to help them feel better about tax season.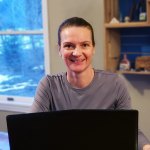 Sarah is a Tax Expert from Michigan with nearly 10 years of experience. She was previously a professional skydiver but became an enrolled Turbo Tax Live agent when she could no longer skydive full time and has never looked back. She loves spending time with her two children, crafts, walking and fishing.

By hiring thousands of seasonal tax experts, Intuit is helping to ensure Americans can easily access a personalized tax experience based on the expert support users need and want. 
In 2017, Intuit was first-to-market with this virtual Live Tax Expert experience. We have continued to innovate our AI-driven expert platform that connects people with experts, ultimately setting our customers up for success when the pandemic shifted us to a virtual world. After years of developing the most resourceful and supportive backend expert experience as well as a variety of customer offerings that provide a choice in the level of expert support, our TurboTax Live experts are ready to help whether customers are looking for unlimited tax advice and answers, a line-by-line review of their tax return or want to hand off their taxes to a dedicated expert.