When entrepreneur Eric Ong immigrated to the United States from Southeast Asia, he was a driven 17-year-old with a passion for pursuing freedom — freedom to pursue his goals, which included achieving financial freedom.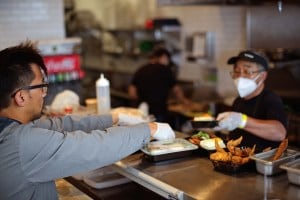 Coming from humble roots, Eric believes in the importance of grit and hard work. He gained experience working as a senior engineering manager at a fitness and media company in Santa Monica, but the long hours made it hard to have a balanced life. So after 11 years, with a baby on the way, Eric launched his first restaurant, Humble Potato, which celebrates his love for American comfort food with a Japanese twist. The restaurant was also an homage to his parents, who met while attending university in Tokyo. Growing up, Eric was heavily influenced by Japanese culture and tradition.
On the success of his first venture, Eric opened two more eateries in LA — Mee and Greet and The Most Valuable Playa. The financial freedom he sought for himself and his family was almost within reach. But for Eric, something was missing. "Being truly successful is more than just personal financial freedom or time," he says. "It's being able to contribute to your community."
As a global technology platform, Intuit helps customers like Eric overcome their most important financial challenges. Our innovative products and services improve our customers' lives, opening up expanded possibilities. We're there for our customers in their important life moments — whether you're getting into restaurant business, bringing the band back together, celebrating a quinceañera, paying down your college loan, or getting the invoices out on time so that you get paid.
When the pandemic hit and those eating out stayed home, Eric faced a period of uncertainty and careful budgeting. Throughout it all, he relied on Intuit tools like QuickBooks and TurboTax to help him better manage his restaurants.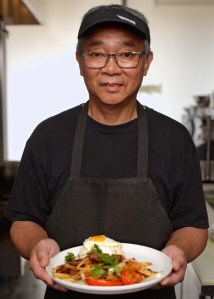 For Eric, financial success is only part of the goal. He also wants to change the culture of leadership in business — to create a culture where leaders treat their staff with respect and integrity, are always accountable, and are there for their staff when times are tough. His motto of "above and beyond" extends to customer service, but also to his staff members — which once numbered over 60 — as well as to their families and to his own family. After all, what's the value of working so hard if it doesn't leave you time to enjoy life?
Running a small business on top of personal commitments is a high-stakes journey that carries meaning far beyond the bottom line. There are financial stakes but there are also the livelihoods of employees and the well-being of employees' families. Some businesses represent deeply personal dreams and, in some cases, family legacies will have the opportunity to live on.
Intuit works for what you work for.
To learn more about how Intuit's products can help you, visit our website at https://www.intuit.com/possibilities/.