In a recent QuickBooks study focused on Latino-owned small businesses, 98% of respondents cited a family member as their motivation to become a business owner. Whether it was due to the success of previous generations or the drive to provide for the next, these Latino business owners are taking advantage of digital technology to expand their reach while still embracing and sharing their heritage.
We're proud to highlight this group of entrepreneurs as a part of Hispanic Heritage Month and celebrate the cultures, achievements, and diversity of this community. 
¡Bienvenidos al Mercado!
Welcome to the Market!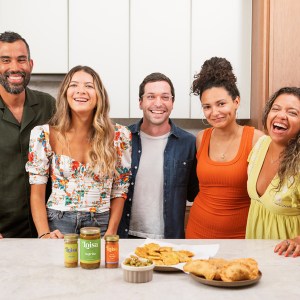 Loisa offers seasoning blends, sauces, and kitchenware to give your Latin cooking an authentic kick. Made with all organic ingredients and free from dyes or preservatives, these high-quality spices will be your not-so-secret weapon to recreating your family recipes.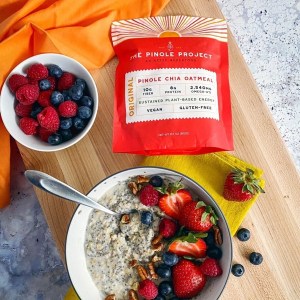 The Jacquez Family created The Pinole Project as an homage to their mighty abuela, Adela. Adela was a strong Mexican woman who prioritized fueling herself and her family with ancestral foods that provided long-lasting, plant-based energy, including Pinole, an Aztec Superfood.
Regina Trillo created Nemi Snacks to share a little taste of México with you. All products are
naturally gluten free, vegan, and made from sustainable food for a snack that nourishes your body while
bringing some liveliness, color, and joy to your pantry.
De La Calle's co-founder crafts each Tepache recipe by drawing inspiration from his Abuela and childhood in Mexico. This ancient recipe, passed down through generations, features a fermented pineapple base and is full of flavor while low on calories and sugar. Made with fresh organic ingredients as well as spices and aromatics found through Mexico, every flavor applies a modern twist to nostalgic combinations.
For anyone whose robe needs an upgrade, meet Bathen. Ethically made and never boring, this female-founded
after-bath
brand features robes, wraps, and accessories that will make drying off your new favorite activity.
COVEDOZA is an Afro-Latina owned lifestyle and apparel brand that spotlights the limitless potential of women artists of color. Founder Elisa Molina drew on her Peace Corps experience to create a platform that inspires artist collaborations instead of competition. Every piece of art apparel, poster, phone case, and mug available in this shop is illustrated by hand.
Hello gorgeous curls, adiós plastic! Vida Bars provides salon-quality products for curly hair while minimizing the impact to the environment. Formulated without sulfates, silicones, parabens, artificial fragrances, and phthalates, Vida Bars reinvigorate curly hair while fighting to reduce the 550 million plastic bottles of shampoo that are used and discarded every year, in the US alone.
The founders of FILLO's realized there must be millions like them who value both their Latin American roots and their downtime.  Today, their line of ready-to-eat sofrito beans and grains can be\found in retail accounts nationally and online. Their hope is that FILLO'S reminds many people of home with bold flavors and comforting spices.
During the pandemic, Jamahl and Natalie Grace decided to spend some of their new free time making candles from scratch. Now the husband and wife team offer a diverse collection of scents that soothe and invigorate. All Grace+Love products are made in small batches, hand-poured, hand-packaged, and curated with care.
Hija de tu Madre is a Latina lifestyle brand for girls that are proud of their culture.  Started by Patty Delgado in 2016 to honor a dream of seeing more Latina representation in fashion, it now boasts collections of apparel, jewelry, and office accessories to empower jefas everywhere.
Nativa is a Mexican lifestyle brand that partners with more than 500 artisans all over Mexico, showcasing traditional embroidery and weaving techniques. As a result, Nativa is able to share with the world beautiful, curated collections of apparel, homegoods and gifts, while building sustainable, lasting relationships with those artisan communities.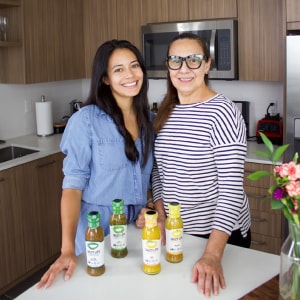 Natalia and Jess grew up in the Yucatan Peninsula of Mexico, eating delicious meals made by their mother, Gabriela. After moving to the US, the family started selling Gabriela's delicious and saucy creations at local farmers' markets. Their goal? To share Gabriela's authentic Mexican creations and bring families back to the table with good food. With the help of their women-led team, Saucy Lips has expanded into retailers nationwide.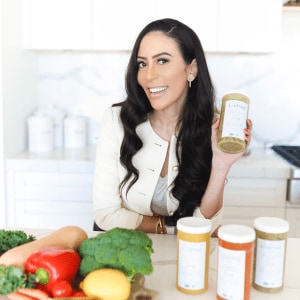 Siempre Soups is vegan and gluten-free, made with simple all-natural ingredients thoughtfully combined to provide maximum nutrition. All of the flavors were created to be served hot or cold.  They package the soups in modern BPA-free jars which allows for easy consumption on the go.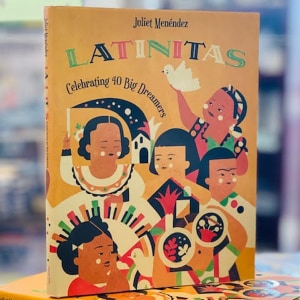 As a woman-owned, minority business, they know it is important to think globally! Their items are carefully chosen to represent different nationalities and cultures. They also provide educational items for the individual, family, and classroom to enhance lifelong learning.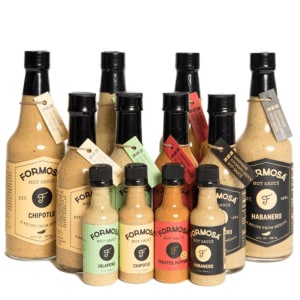 A cherished family recipe inspired Formosa Hot Sauce. They use a slow-cooking process—with only the freshest ingredients and traditional techniques—so that each bottle is handcrafted to perfection.