At Intuit, we believe in powering prosperity around the world. While prosperity means different things to different people, we want everyone to be able to live the life they want, especially our customers. Every customer has their own unique story and Intuit's new Day in the Life series helps us celebrate those powering prosperity in their own communities.
In continuation of our Day in the Life series, we meet Kiera Smalls, co-founder of City Fit Girls, an all-levels fitness and wellness community for women. As a business owner, Kiera is an avid QuickBooks Self-Employed, TurboTax, and Mint customer. Below, see our interview with Kiera to learn more about her day-to-day. 
Every great day starts with …
Kiera: I start off each day by waking up around 5 a.m. Typically, I'll stretch, take 10-15 minutes for meditation, read a few chapters from a book, get in a quick workout, and then eat breakfast before getting ready for work.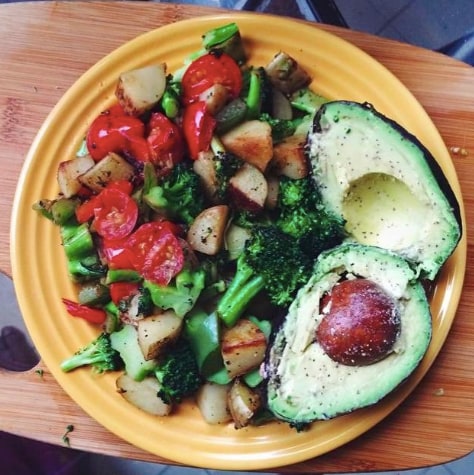 The best part of my day is …
Kiera: Morning. This is the time when I'm able to take a moment to be unapologetically selfish and focus on my self-care. I use these early hours to prioritize my wants and needs before the day gets ahead of me and I have to prioritize my full-time job and others' wants and needs.
Where did you grow up and how did it shape who you are today?
Kiera: Philadelphia, born and raised. I grew up in a low-income household, and we didn't have access to healthy food, nutrition information, or physical education. When I think about what has shaped me to be who I am today, I think back on how I knew I wanted to break the negative health cycle that had been a constant in my family, neighborhood, and city. I saw so many people in my family and community be impacted by heart attacks, strokes, diabetes, and more, and I felt like so much of this could have been prevented with education and resources to help them prioritize their health. 
During my freshman year of college, I lost my mother to drug addiction and this was really my turning point. I had seen her relapse and struggle with mental illness for a long time and I wanted to make sure I fought for myself and my well-being. I know a lot of people use physical activity and healthy eating as a way to keep bad habits at bay and this was the moment I knew I needed to make a change and break the cycle. 
What changes has your company seen over the past year? 
Kiera: We've been thinking about what success looks like for us over the next 10 years. At one point, we were considering whether or not we should go national. But my co-founder and I still have full-time jobs, so while we have a presence in four other cities, we decided we want to continue concentrating our efforts to Philly. We want to make sure this city can become healthier through the work that we're doing with City Fit Girls. We have a weekly newsletter, run with 50-70 women every Wednesday, and host workouts where we introduce women to various studios across the city. We'd like to expand to new neighborhoods and continue building out the community we have. 
What does success mean for City Fit Girls? 
Kiera: The first thing that comes to mind is helping make Philadelphians and the city more healthy. Since this is our backyard, we have a lot of relationships here and want to help other women to break the negative cycles they may be a part of. Secondly, we're going to be looking at what we can do down the line to expand nationally. We have an annual wellness retreat and other scalable activities that will allow us to reach a broader network of women. 
How did you go about building not only a business but a community? Why have you found this to be important?
Kiera: We're serving women from different backgrounds and asking them to be a part of our community to prioritize their physical and mental health. From law students and CEOs to entrepreneurs and educators, we have an opportunity to go to different neighborhoods to help as many women as possible. To make sure a large number of women have access, we also meet our members where they are and bring resources to them that they may not typically have access to. 
How do you strategize the best ways to continue growing your company? Do you find inspiration from your full-time job, set up regular brainstorms with your co-founder, etc.? 
Kiera: I'm more of a visionary whereas my co-founder is all about the details – we've found this to work really well for us. We trust each other and align on where we want the company to go. I would say that our full-time jobs have helped us to scale the operation, face challenges, fundraise, and more. We've been able to take lessons learned from these jobs and carry them over into City Fit Girls to help it be as successful as possible.
We also have a very loyal community and this drives us. Anytime we want to try something new, they're game. It's helpful to know that they'll stand behind us as we expand. They're open to attending new events, trying new studios, and more.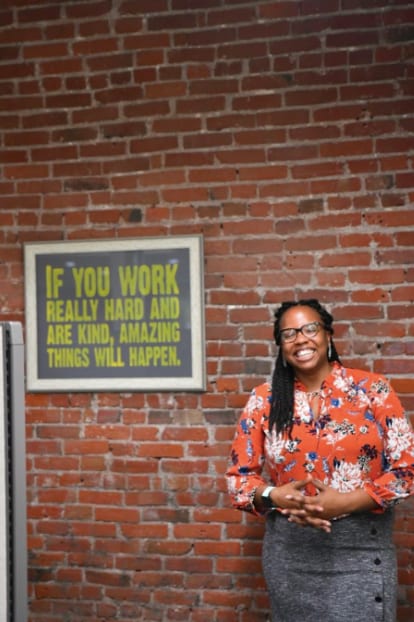 How does the work you do every day help power prosperity?
Kiera: What we do [help women prioritize physical and mental health] makes it crucial for me to do it for myself. I know I can be a better partner, employee, friend, sister, and co-founder when I focus on my physical and mental health. When I can help other women do this, it really fuels me.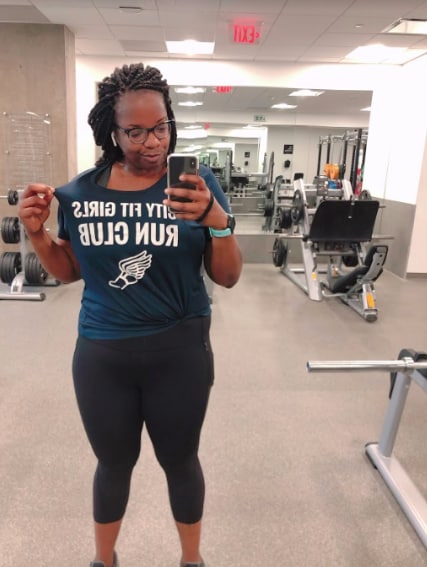 Tell us a little bit about how you use Intuit products for your business and what you find most useful.
Kiera: I use three Intuit products – Mint for managing my finances (I have both a personal and business accounts), QuickBooks for invoicing and payments, and TurboTax for filing our taxes. Mint is one of my favorite apps because I love seeing what is going in and out of my accounts. I also love the user experience, it's appealing to the eye!
Learn more about City Fit Girls and the inspiring work they're doing in communities across Philadelphia.