Excelling at your job means a lot work hard, late nights, and, in some cases, lots of time spent away from other things in your personal life. Having a full-time job, while also taking classes to get your degree, is a common challenge that requires juggling an already hectic schedule; however, it's a great way to push your career and life forward.
We're coming up on the beginning of the new school year this Fall, so we caught up with some of our driven Intuit employees to reflect on their experiences balancing school with full-time work. Here are some tips they shared for anyone taking a similar journey.
+++++
Karen Weiss, Communications Manager in Mountain View, CA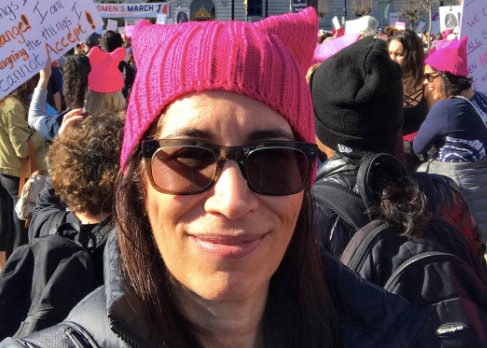 Know Your Bandwidth
"It's important to make sure your calendar is reasonably clear before signing up for a class. I made the mistake of enrolling in a class that overlapped with my daughter's wedding. I hadn't anticipated how much of my brain would be needed for that event, and I had to drop the class after a month of struggling to divide my attention – all while continuing to do my day job."
What's Your Goal?
"Have a clear idea of why you're taking classes. In my case, I'm doing it for personal enrichment. It doesn't matter if I get a good grade, but I'm so trained to excel in school that I knock myself out trying to turn in my best work on time. I'll let myself lose some sleep over an assignment, but if it starts to affect my health, I have to remind myself that I'm not doing it for the grade, and I make myself find peace with turning in a late assignment."
Sarah Hilmer, PR Communications Manager in Mountain View, CA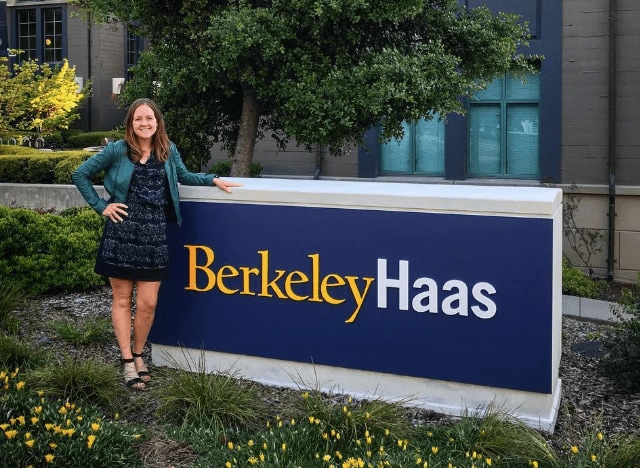 Prioritize, Prioritize, Prioritize
"I literally keep a sticky note on my desk that reminds me that my daughter and husband are my number one priority, followed by self-care. Then come my job and school. This helps me say yes to things that are most important, and eliminate all of the time-sucks that limit my ability to be there as a mom and a partner. By knowing what's really most important, it gets easier to say no, and at the end of the day – even if I've been going nonstop for 15 hours – I know I've done something meaningful with my time."
Tell People!
"Don't try to hide that you're pursuing your educational goals! If you are pursuing school and working full-time, there are going to be times they overlap. Usually, that's a good thing. For example, I can apply what I'm learning in my organizational leadership class at UC Berkeley's Business School, Haas, directly to a meeting the next day at Intuit, hopefully making that meeting more productive or inclusive. But there's also the negative side – there's already been a couple instances where I've had to say no to an end-of-day meeting to start my commute to business school. In those situations, where school starts to seep into the workplace, I find it's much easier just to embrace the fact that you add value from your time in the classroom, and be brutally honest with your colleagues (or clients) about the positives and negatives. Chances are, they completely understand and have your back, and also may want to hear about what you're learning!"
Lisa May Francisco, Communications Manager in Mountain View, CA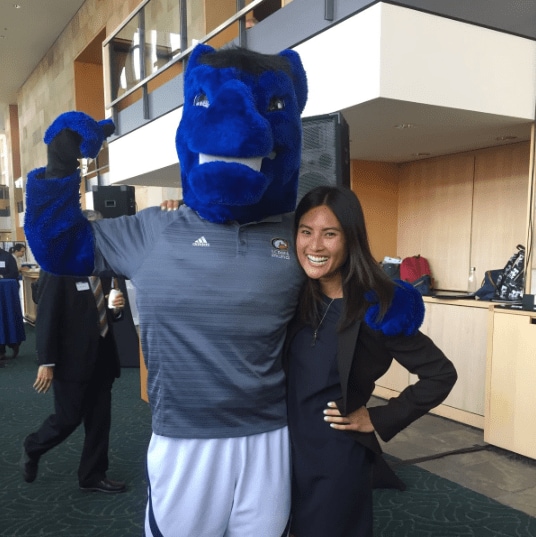 Find the Time
"Balancing school, work, and a personal life is tough! When I tell my colleagues that I'm pursuing my MBA while working full-time, I often get asked, "how do you do it?". The truth is – there is no secret to the balancing act, I just try to show up to my commitments whether it be a work meeting or school group meeting as best as I can. The first year was the hardest – in three months I had moved back to the Bay Area, started my MBA program at UC Davis, and began working at Intuit – I had to learn how to re-prioritize and allocate my time. My work day is filled with meetings, so I usually take my work home, but since I've started school I've learned that the best time for me to catch up on homework is during my lunch hour and on the weekends."
Self-Care is Crucial
"I had a huge health scare a couple of months ago, and found out I had adrenal fatigue due to chronic stress, so I've become a huge advocate for self-care. I now go to bed before 10pm, do breathing exercises or meditation to ground myself, take time to work out, and use essential oils whenever I feel stress. Working and attending business schoםol has been an arduous journey, and whenever I'm having a hard time and want to quit, I just remember that I'm not terminally unique – my classmates and some of my colleagues are going through the same thing. And getting my MBA has been a dream of mine since 2014!"
Noah Eyal Altman, Senior Data Scientist in Hod HaSharon, Israel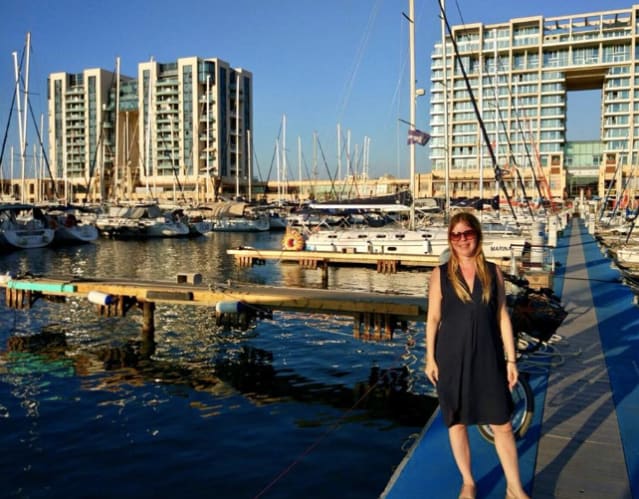 Be an Early Bird
"Make sure that your boss understands what the degree you're pursuing will require in terms of time, and that they are willing to be flexible. You also have to be flexible and sometimes take your work with you outside normal working hours. When you go home after a tiring day of work, the last thing you will want is to continue working on things related to the degree, so I recommend, if possible, studying 1-2 hours in the morning instead."
Use Vacation Wisely
"When you take long breaks in between studying, it takes time to get back into the rhythm of learning materials or studying productively. Try using your vacation time for studying. Giving yourself a few days to continuously focus solely on school will let you get through material quicker and more effectively."