It's never easy to separate work from homelife – especially for moms returning to the workplace after an extended break. We asked small business owners, self-employed, customers, Intuit employees, and women participating in Intuit Again (Intuit's returnship program) to reflect on their own return to work, and share their advice to new working moms. Here's what they had to say.
1. You don't have to be everything, everywhere
"There's this idea that moms have to be everything at the same time, and do everything ourselves. I like staying in the flow when I'm working, and being present when I'm with my family. To this end, I've been helped by careful scheduling, anything that increases efficiency, finding a small group of highly trusted people who can be with my child when I can't be there, hiring others when they increase the value of my work or productivity, and only working with partners or projects that are aligned with my perspective, values, and goals."
– Jay Miranda, Brand Consultant and an Intuit #GirlOnFire nominee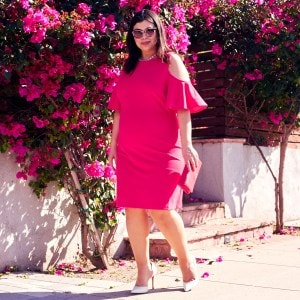 2. Embrace the power and vulnerability of returning to work
"My advice for working moms and/or moms returning to work is to embrace the power of professional engagement and contribution – the daily learning, growth, relationship building, self-development, and contributions to the greater business goals. At the same time, embrace the vulnerability and challenge of returning to work and being a working mom – be patient and kind to yourself, and don't expect to be perfect. Remember, it's hard to balance it all. Don't be afraid to ask for help, both at home and work."
– Tracy Stone, Global Leader Tech Women at Intuit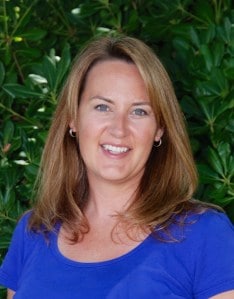 3. It doesn't matter what others think
"My advice for moms returning to the workforce: it doesn't matter what others say or think about your decisions or timing to leave and return to work. What matters is that you are doing what you want, and what works best for you and your family."
– Karen Lowe, Data Scientist at Intuit and Intuit Again returnship program participant  

4. Invest in your business
"My advice for self-employed mothers is to invest your money to grow your business. Carve out a portion of your income towards training in skills that will set you apart from your competition, or invest in tools and software that will help get more done quickly and efficiently. And don't be afraid to hire out to help take administrative tasks and projects off of your plate! Don't think of these as expenses; instead, approach them as investments to help you grow and develop your business."
– Daisy Teh, Entrepreneur

5. Believe in yourself
"Believe in yourself and your abilities. It can be daunting after a career pause to find the confidence you once had, but it's there! While taking a break from full-time positions, I kept myself current by contracting and doing pro bono work for local startups, companies, and nonprofits. Look for companies with returnships such as Intuit, or for contracting roles that give you the opportunity to prove your awesomeness to both yourself and your prospective employer."
– Corinne Finegan, Principal Product Manager at Intuit

6. Delegate unapologetically
"If your spouse, children, or even house-cleaners detect high levels of guilt or desire to micromanage, they will try and take advantage of it. Let the world go on without you for a few hours per week, and you'll have more energy and love for your family and your work upon return."
– Rada Despotovic, Software Engineer at Intuit and Intuit Again returnship program participant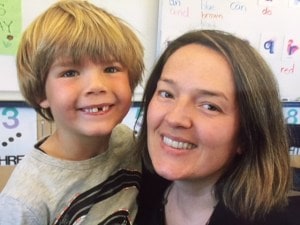 7. Outsource household work
"If at all possible, outsource household work so you can spend more time at home, focusing on the people you love. It's a game changer."
– Jamie Dorobek, blogger and Intuit customer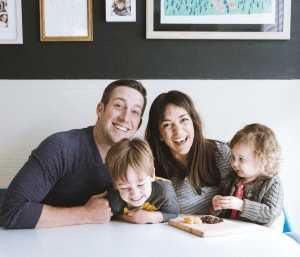 8. Leverage your network
"Get in touch with people you've worked with before, and let them know that you are looking to get back into the workforce. Take them out for coffee, and try to figure out what's changed since you've been out. Learning about the tools that are being used will help make things feel less foreign to you."
– Diane Chang, Data Scientist at Intuit

9. Continue to learn and be informed
"The maternity break gave me the chance to spend time with my daughter during her formative years, and stay in touch with technology. I built a habit of learning something new every day through reading, blogging, and doing small projects. So I urge new moms to continue learning during and after the break. If you love technology, do simple things like follow technical blogs or read open source code.
And don't try to do everything yourself to perfection – be bold and seek help from family and friends, and enjoy the journey together."
– Ann Catherine Jose, Principal Engineer at Intuit