We're thrilled to announce that Intuit, and our TurboTax and QuickBooks products, are taking to the world of podcasts to present Season 1 of Bet On Yourself, hosted by NBA champion and Toronto Raptor, Fred VanVleet and his business partner and mentor, Derek Folk. 
Released by Acast, the 12-episode series will premiere Wednesday, November 3 featuring inspirational stories from up-and-coming BIPOC entrepreneurs.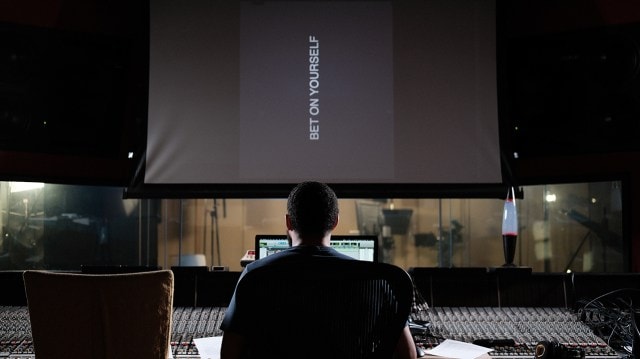 (Credit: Narisa Ladak)
"We're thrilled that Intuit is the exclusive sponsor of Bet On Yourself in Canada, giving us the opportunity to demonstrate the benefits our TurboTax and QuickBooks products deliver to entrepreneurs. Hearing advice first-hand from a passionate entrepreneur, like Fred VanVleet, allows us to support them in new, innovative and personable ways."

—David Marquis, VP and Country Manager at Intuit Canada
This sponsorship follows the recent announcement with Intuit TurboTax as the Toronto Raptor's exclusive Personal and Business Tax Software, further extending the brand's partnership within the NBA. 
With its TurboTax and QuickBooks products, Intuit helps entrepreneurs overcome financial challenges. TurboTax supports Canadians tackling taxes at any stage of their life journey, whether they are self-employed, years into their professional life, taking on their taxes for the first time or could use the help of a tax expert. QuickBooks provides small businesses with the insights they need to run their business through a connected suite of business tools — including Payments, Payroll, and cash flow capabilities.
The launch brings a powerhouse to the world of podcasting. VanVleet's extraordinary story — from an undrafted athlete to NBA champion for the Toronto Raptors and the highest-paid undrafted player in NBA history — has captured the hearts of countless fans. The podcast embodies the 27-year-old entrepreneur and professional basketball player's iconic mantra — "bet on yourself" — in his mission to inspire others to find the necessary strength and wisdom to overcome adversity.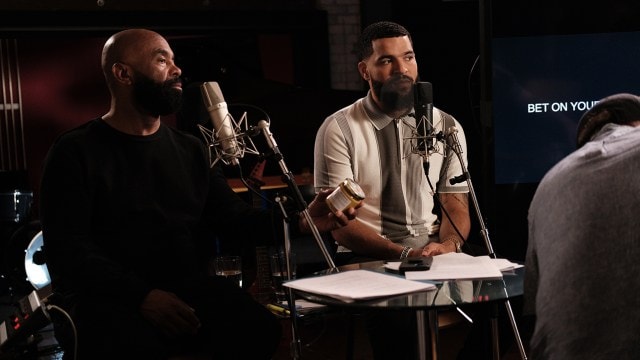 (Credit: Narisa Ladak)
"Nearly five years ago, I stepped outside my comfort zone and opened a business for the first time. No doubt mistakes were made, but having the kind of mentorship that I did from my business partner and co-host, Derek Folk, was critical to our eventual success. With this podcast, we hope to pay it back and empower the BIPOC community here in Canada and beyond by bouncing around ideas, helping to solve problems, and giving these incredible entrepreneurs a powerful platform from which they can grow their businesses. I wanted everyone to be able to hear the important conversations we're having, which is why I partnered with Acast to make sure the show is available to listeners on any and every podcast platform."

—  Fred VanVleet, NBA Champion for the Toronto Raptors
How will it work? In each episode, VanVleet and Folk sit down with a budding BIPOC entrepreneur in Canada. The co-hosts dive into their guest's journey, offering strategic business advice and motivation to help them achieve their goals. The conversations provide listeners with useful insights, encouragement, and a roadmap for success in their own pursuits.
VanVleet and Folk seek out people who not only aim to build businesses that are lucrative, but are also making a positive cultural impact. The first season will feature 12 Canadian entrepreneurs, including:
Where can you listen? As part of Acast's commitment to the open podcasting ecosystem, Bet On Yourself will be available for audiences to access using any podcast player, including Apple Podcasts, Spotify, Amazon, Google Podcasts, Overcast, and many more. Following Acast's wide release of Episode 1 on November 3, new episodes will be published every Wednesday.
Fans can subscribe to the podcast and listen to the trailer now, wherever they get their podcasts.