Fighting for a more sustainable future has never been more urgent. We need collective action and big breakthroughs from every sector, small businesses included. At the same time, carbon emissions are becoming increasingly costly to small businesses, creating a new operational challenge alongside regulatory, cash flow and other common hurdles, which have been exacerbated by the Covid-19 pandemic.
When small businesses take climate action to reduce carbon emissions, it has a greater impact than reducing their footprint. Climate action creates resilience– whether through supply chains, response to extreme weather, or in a myriad of other ways. It also unlocks new opportunities for small businesses to appeal to increasingly climate-focused customers. Simply put, becoming more sustainable is a win for the planet, and a win for small businesses.
When I speak with small business owners from around the world, I'm always blown away with their ingenuity, hard work and dedication to their local communities. The small business owners I've come to know and love change lives everyday with their products and services, and their passion far exceeds their companies. They are the backbone of their local economies. 
Climate change presents both a challenge and an opportunity for small business owners, and I believe they're ready to rise to the occasion. A recent survey of our customers found that 97% of small businesses want to take steps to become more environmentally responsible. However, small businesses already have a long list of challenges, and carbon neutral business solutions can feel out of reach and be costly to leverage. Small business owners rarely have a sustainability expert on their team, and it's tough to even know where to get started and what actions are the most impactful. 
Supporting small businesses with launch of The Intuit Climate Action Marketplace
Today we've launched the Intuit Climate Action Marketplace to help remove the barriers to entry for small businesses wanting to reduce their carbon emissions. These solutions are more than just a collection of innovative and sustainable ways that small businesses can positively impact the planet– they are resiliency builders. 
By selecting sustainable business solutions to replace high carbon emission activities, small businesses can join us in our global commitment. Intuit aims to help 1 million U.S. small businesses cut their carbon emissions by 50% by 2030. As a company we made a decade-long commitment to surpass carbon neutrality by 2 million metric tonnes, but we know we have to do more. Small businesses can use our marketplace to find win-win solutions and join us in our collective movement toward small business climate action. 
There is not a one-size-fits-all approach to responding to climate change, small businesses will need to tailor their approach. A great way to get started is to check out the Intuit Climate Action Marketplace for new ideas and categories that are helpful to building a path toward net zero. 
Here are 7 ways for small businesses to reduce their environmental impact– building resiliency, pursuing cost savings and engaging customers
1. Transition to renewable energy
It can be extremely costly to get started with renewable energy– upwards of $75,000. EnergySage market data has tabulated that the average commercial property owner in the U.S. can reduce overall energy costs by 75% by going solar, which can mean thousands of dollars of savings per month, depending on the type and size of small business. At the same time, moving toward renewable energy and more efficient electricity options, according to Intuit partner, Project Drawdown, are some of the most impactful ways to fight climate change.
You can check out some options from our marketplace solution providers EnergySage (US), Allumia (US), and Octopus Energy (UK) who can help small businesses make the switch to clean energy easy. 
2. Reduce your transportation, travel & commute carbon footprint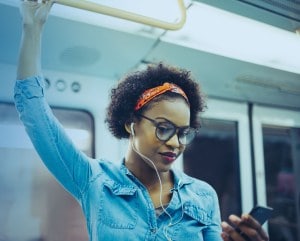 Embedded in their local communities and economies, small businesses can make a unique change to the very footprint of a city, simply by encouraging employees to reduce their own transportation, travel and commute carbon footprint– and often at a lesser cost to the company or employee.  Encourage your employees to carpool, bike or take public transportation one day a week, and participate in local bike-to-work days and similar opportunities. 
You might also consider offsetting these environmental costs for yourself and your employees. Goodwings (UK/US) is a sustainable hotel booking site that helps calculate and remove the CO2 emissions from your travel and Edenred (UK/US), which helps small businesses save on payroll taxes and go green with micro mobility, public transit, and parking, are two solution providers that can help.
3. Reduce excess food waste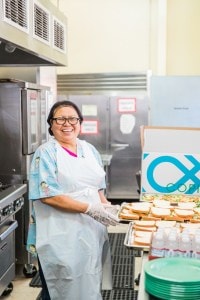 Did you know that Americans discard more than $160 billion in food each year? Every year, more than one third of food produced in the world goes to waste, and it is responsible for 10% of all greenhouse gas emissions. If your business is involved with food production, reducing waste can both help cut costs in procuring ingredients, while also majorly cutting carbon emissions. Many small businesses can reduce food waste by simply ordering less and matching supply and demand. 
Available on the Intuit Climate Action Marketplace, Copia (US) helps reduce and prevent food waste while also safely donating extra unsold food to help you save money, people, and the planet. Too Good To Go (UK/US) helps connect your business with customers looking to buy surplus food, all through a mobile phone app.
4. Go green with office supplies and shipping
Nearly all small businesses use paper and office supplies in some capacity, from receipt paper to packaging to business cards. Try going digital with these paper products when possible, eliminating costs and hassle in many cases.  You can also consider making the switch to eco-friendly supplies and material vendors. Red-Inc (UK), a featured marketplace solution-provider, is a leading sustainable office supplies company that helps customers reduce their impact and resource consumption.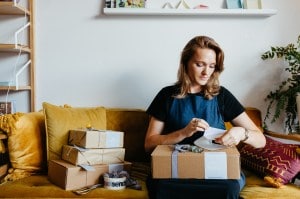 One of our small business customers, Wanderful Boxes, had to make the switch to an online business following the Covid-19 pandemic. The company's founder wanted to ensure they kept their carbon footprint low, while still being able to deliver (literally and figuratively) for customers. Wanderful Boxes began using Sendle (US), which gives customers shipping options with low-flat rates that are 100% carbon neutral. The company also reuses the padding material inside its packages whenever possible.
5. Reuse, borrow or exchange big ticket items
Everyone knows that it's important to reduce, reuse or recycle, but we can add "resource exchange" to that list. Big ticket furniture items, such as desks and tables, for example, might be able to be procured at a much lower cost, at a much lower carbon emissions price tag. There are some very creative ways to reduce, reuse, and recycle your "stuff" at the small business level, whatever that may be for you. Rheaply (UK/US) leverages a one-of-its-kind community resource exchange to make finding, swapping, renting and even donating any physical resource within your small business easy.
6. Use your spare change to plant trees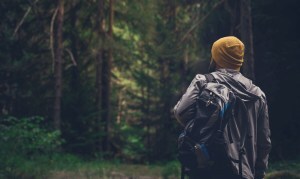 Deforestation is a proven accelerator of climate change, and small businesses can find creative ways to help replant the forests. For example, Aspiration (US) has a Plant Your Change option, which helps customers eliminate their carbon footprint by planting trees. Small businesses can also leverage Aspiration to ensure debit and credit card purchases will never be used to fund the oil or coal industries. While planting trees does come at a cost, there are creative pathways to actually using it as a cause marketing campaign. For example, try exchanging a tree planted for a purchase made, to attract new customers while offsetting production.
7. Get creative with solutions
Small businesses that are strapped for time and resources likely don't have time to calculate what might be most impactful in mitigating climate change. Instead of spreading yourself thin by focusing on a number of changes, what about just starting with the most impactful ones? Project Drawdown and others cite that the reduction of harmful gases being released into the atmosphere by hazardous waste can help heal the planet. 
Perhaps your company may have appliances or other equipment that can lead to some of the most potent greenhouse gases ever created — old refrigerants, or perhaps you want to make a bolder and impactful climate commitment that includes monitoring these greenhouse gases, and paying to see them get destroyed or recycled. Marketplace solution-provider Tradewater (UK/US) ensures that your climate commitment includes monitoring these greenhouse gases – and you can get paid to see them destroyed or recycled.
It's time to tackle climate change 
Small businesses are the backbone of local economies, and the global economy– and will be a collective driver for climate action. 
At Intuit, we are committed to making it easier for small business owners, self-employed individuals and entrepreneurs to seek out and implement win-win solutions that are better for their business, and better for the planet.
To check out all of the details and take advantage of our special offers, visit our Intuit Climate Action Marketplace at intuit.com/climatemarketplace. We hope you'll join us and together, we can make progress and help to reduce global carbon emissions.