This International Women's Day, we're highlighting the Intuit Women's Network and the work it does to help women power prosper at Intuit.
What is the Intuit Women's Network?
Intuit Women's Network builds connectedness, leadership capability, and confidence to help women bring their best selves to both Intuit and their communities. Katie Besgen, San Diego Intuit Women's Network co-chair believes that her role leading the network is a chance to reflect and celebrate "amazing game changing women" and renews her desire to invest in and support women at Intuit.  
The members and leadership aim to build scalable programs that foster professional development while simultaneously empowering them to help other women and their support systems. The network spans across 10 sites around the world with 500+ members and global meetings are held regularly to bring the teams together.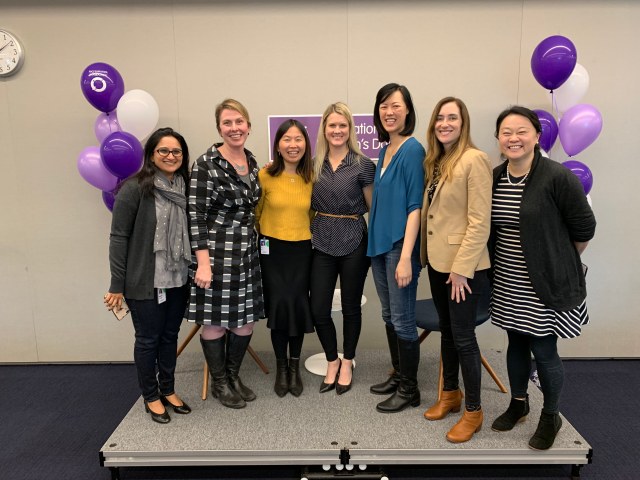 What Does International Women's Day Mean to Members?
To members of Intuit Women's Network this day is a time to reflect upon the achievements of all women, along with an opportunity to get together and discuss and share ideas, but more importantly it's an opportunity to spend time with women in other networks to share lessons they've learned throughout their careers.
"International Women's Day is a reminder to take time to reflect on yourself, where you are, where you want to go, and what you need to do in order to get there", says Julie Trunkfield, London Intuit Women's Network member.
This year's International Women's Day theme is 'Balance for Better,' in which the goal is to make the world a more equitable, effective place. Gender balance is not only a social issue, but it also affects businesses.and productivity. At Intuit we believe it's important to support and champion all women and especially women in fields such as STEM, where the balance of male to female technologists is still heavily skewed male.
To some, everyone needs to contribute to balance, while also stating what they consider to be balance. Members think it's important to be seen as individuals working toward a common goal at Intuit, while focusing on building a diversity of skills, character and personalities.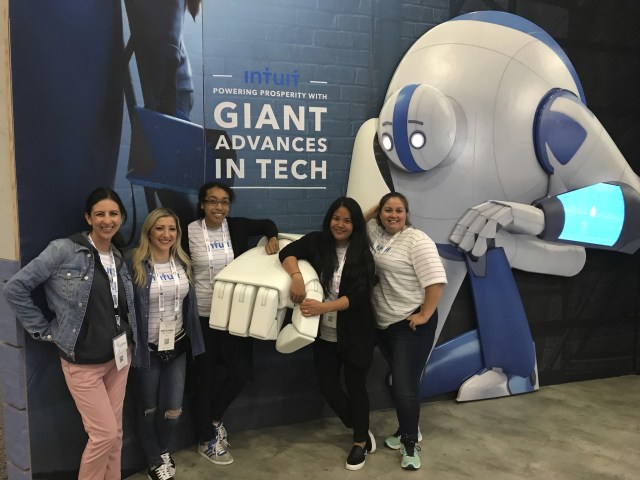 What's next with Intuit Women's Network?
The International Women's Day celebration will continue at Intuit sites throughout March. These activities around the world aim to build a tighter, more cohesive community including fireside chats with both internal and external speakers, and workshops addressing common challenges like unconscious bias.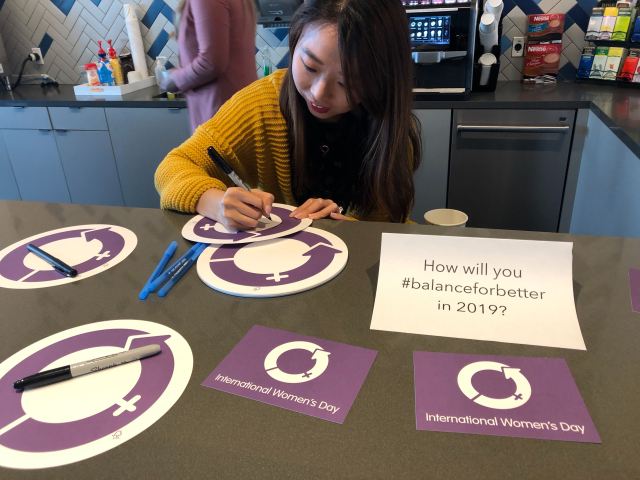 At Intuit, our mission is to power prosperity around the world is fueled by our values and supports our belief that we are stronger when we have diverse perspectives. Our commitment to diversity and inclusion goes beyond the demographics of our global workforce and include a number of initiatives to achieve gender equality and increase under-represented minorities. Employee networks like the Intuit Women's Network play a role in helping us achieve these goals so that employees can bring their whole self to work.
And while we're proud of our legacy, our work is far from done. Happy International Women's Day and we look forward to continuing our work to #BalanceForBetter in 2019 and beyond.