Every June we come together to celebrate Pride – a time to support and lift members of the LGBTQ+ community who have bravely paved the way for everyone to feel fully themselves.
We work each day to foster a culture of inclusion here at Intuit. We focus on equity so that employees feel like they can belong and bring their whole self to work. We know that this requires active and conscious effort from everyone, and that starts with allyship.
Being an ally can look differently depending on who you are, and what situation you're in, but one thing remains true, to step up as an ally you should listen and learn from the community you're supporting.
We spoke with members of our Pride Employee Resource Group members to learn what allyship looks like to them – watch to see what they shared.
++++
++++
"Being an ally means using my privilege to create space for those who have less."
– Mariah Turner, She/Her/Hers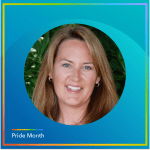 "Listening and learning. Leading with kindness, empathy, human connection and your heart. Creating space, advocating and supporting all."
– Tracy Stone, She/Her/Hers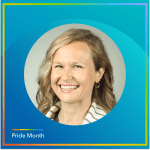 "Being an ally means to me, acknowledging the genders in the universe it's a broad spectrum that can't be defined or reflected in a single binary. "
– Iris Piko, She/Her/Hers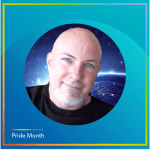 "It's a gigantic hug of emapathy. It's the commitment to a person's well-being and a right to live as fully as I have been afforded. Being an ally is an act of love and kindness in the hope of a better tomorrow for all."
– Jim Graziano, He/Him/His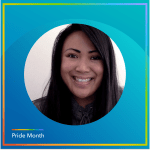 "When I think about allyship, I think about the words of Dr. Bettina Love. Dr. Love is an amazing author and activist, and in Dr. Love's words, 'Allyship is a lifelong commitment and it requires constant self-reflection.'"
– Jen Gaspar-Santos, She/Her/Hers
"Allyship means connecting with people in a genuine way by creating a safe space in order to listen, seek to understand, and ultimately advocate for the voices of those not heard."
– Reggie Wilford, She/Her/Hers
++++
Want to show even more support for the LGBTQ+ community? Check out our Pride Business Guide for a few curated LGBTQ+ owned Quickbooks customers.