June is a time to recognize the people and small businesses built with pride each day. 
Pride Month allows the LGBTQ+ community and our allies, to find connection, visibility, validation, and rejuvenation during June. We compiled a list of some of our favorite QuickBooks customers so that you can easily support LGBTQ+ owned and operated small businesses locally or online.
+++++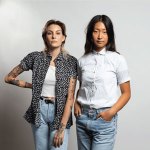 Peau De Loup specializes in well-made button-downs for bodies, not gender. They're cheeky in the way they connect, they're classic in the product they offer and they're strong in the message they're trying to send.  To them, this is something much more than just a button-down. It was about creating something authentic that makes people feel the same way on the outside as they do on the inside.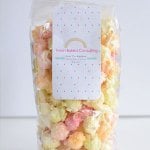 FreshBaked Consulting 
FreshBaked Consulting specializes in private chef services, curated specialty goods, culinary education, and consulting, based in Georgian Bay they also provide services throughout the GTA & Muskoka. They have a strong commitment to helping those in their community working with youth at risk, providing job skills and mentoring, and also providing culinary nourishment for those in their homeless community.  
They help to promote women-owned businesses; cultivate the positive energy that comes from women supporting women, and stir up the spirit of female food entrepreneurs by creating opportunities for economic growth.
Kelly Maxfield the proud queer chocolatier. Offering handcrafted gourmet chocolates, virtual events, and a socially conscious and active supporter in the 2SLGBTQ+ community.  Welcoming custom creations and partnership collaborations, Hot Shot Chocolate aims to be an inclusive, inviting company that can come together through our love for chocolate.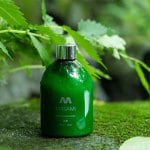 MASAMI is clean premium haircare with a Japanese ocean botanical, Mekabu, that's all about hydration. MASAMI began with a love story — east meets west, clean beauty meets performance, James met Masa (his husband and muse). James worked for ten years formulating our salon-quality products to be high performing and lightweight, yet without sulfates parabens, and phthalates.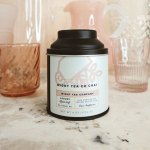 Wight Tea 
A favorite mug snug in your hands, a singing kettle, the aroma and colors of the leaves unfurling—making and drinking tea is a total experience. At Wight Tea Co, they honor that experience with our commitment to high-quality loose leaf tea and adventurous flavor blends. Baltimore-based and family-owned, siblings Brittany and Joey Wight have carefully sourced high-quality tea leaves from around the globe. 
Michael's Chocolates began in 2015 as a hobby while Michael was recovering from foot surgery. After a year recovering from surgery and practicing working with chocolate (while sitting on a stool), he decided to leave his previous career in Fine Dining, Michelin starred restaurants as a Certified Sommelier and server, to focus on his new passion.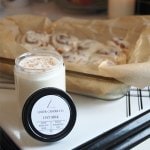 Queer Candle Co. 
Ab and Al have been making candles together since 2017. Each candle is topped with a visual representation of the scent, generally herbs and flowers, but sometimes including dehydrated fruits or salt rocks. Their soy wax candles burn longer and cleaner than paraffin options, and our attention to detail in sourcing materials means that their fragrances are fresh, non-toxic, and authentic.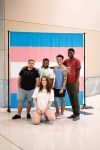 FLAVNT Streetwear
FLAVNT Streetwear is a clothing line for the LGBTQIA+ community by the LGBTQIA+ Community. Founded in 2014 by twin siblings, Chris and Courtney in Austin. FLAVNT is all about promoting self-love, pride, and giving back. A portion of sales are donated to trans individuals fundraising for gender-affirming surgeries, and in the last 7 years have raised over $30,000 between 14 individuals.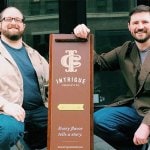 From farmer to botanist to brewer to baker to chocolate maker, Chef Aaron Barthel's life has been an exploration of fine and simple things.  He handcrafts small batches of craft chocolate with care to coax the chocolate into telling its own story. They celebrate discovery and encourage the habit of exploration, enrichment, and enjoyment. They want you to feel nurtured, edified and inspired. 
+++++
At Intuit, diversity, equity and inclusion isn't just something we do – it's part of who we are. Not only do diverse perspectives, backgrounds and opinions help our company innovate, grow and deliver awesome results and delightful experiences, but we believe that it makes the world a better place.
We hope you'll join us in supporting LGBTQ+ small businesses around the world.