At Intuit, the proud maker of TurboTax, QuickBooks and Mint, we believe the ability to power prosperity starts with having a world-class company culture where our employees feel empowered to do the best work of their lives.
In today's complex world, coming to work each day and feeling like you belong is more important than ever. Having an ally during these times makes a difference, especially within a diverse workforce. We believe that when we come together, we prosper. That's why we strive to create a safe, ethical and inclusive work environment where we encourage employees to find opportunities to bring their whole self to work. 
One way to do this is with employee resource groups (ERGs) — employee led networks that are aligned to your company mission and values, and are often formed from commonalities such as ethnicity, gender, sexuality or shared interests . They can lay the foundation for a culture of diversity and inclusion, while also helping to build understanding, empathy and capability for your employees and customers around the world. 
As Jimena Almendares, Intuit vice president of Global Expansion and executive sponsor of  Intuit Latinos Network, puts it: "Employee resource groups are important for a company because they create that space for you to belong and be seen. It's not just good for the company. It's also for the growth of the people that belong to those groups."
"They give an opportunity for you to really express your full self," says Atticus Tysen, senior vice president and CIO, and executive sponsor of Intuit Pride Network.
Here are five ways that employee resource groups can help create an inclusive culture 
1. Build community
"Employee networks allow people to be able to get involved in a cause that they care so much about, meet people that they wouldn't otherwise meet, and form a peer network," says Vijay Anand, senior vice president of Product Development.
Your employees are able to join a communit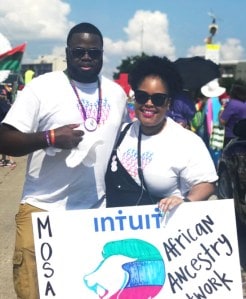 y of colleagues across different levels, disciplines and even geographies. They can meet people who champion diversity, inclusion and belonging, and thrive with other like-minded individuals. Employee resource groups can meet regularly through local group lunches, host activities and even connect through virtual meetings using video conference software.
"They add an additional layer of texture that you can tap into and be a part of beyond your day job," says Cassie Divine, vice president of the Small Business Group and executive sponsor of Intuit Women's Network.
2. Build leadership skills
Members of employee resource groups can build leadership skills by taking on initiatives that have an impact across the company and expand the scope of their day to day role.
Paige Beaton, our Next Generation Network Global Chair shared that through her role on the Next Generation Network leadership team, she had the opportunity to build her leadership and strategy skills beyond her day-to-day. Paige says, "I found myself part of a bigger Intuit family… As a result, I've rounded out my skill set and received a promotion as part of a new role."
3. Educate and advocate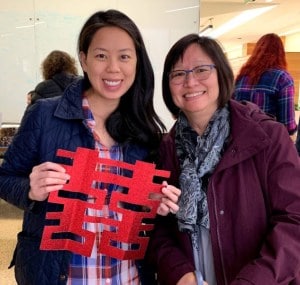 Be a voice for your community and help break stereotypes by sharing what being a part of an employee resource group means. This could include sharing knowledge on cultural or religious holidays such as Lunar New Year, sharing resources on how to support veterans or even creating custom allyship training for your company.
Weifeng Zhang, says his role as co-chair of the Intuit Asia Pacific Network in the Bay Area has given him the opportunity to create cultural awareness in two ways. "For our network members, my goal is to create an environment that fosters a sense of belonging and gives opportunity for members to look inwards and think more about their cultural heritage," he says. "To the wider community, especially for individuals who are not familiar with the Asian cultures, it is my goal to raise their curiosity and help build awareness."
4. Give back to the community
Members can connect with their community and identify organizations that may align with their values and beliefs to determine where and how they may be able to help. From offering their talents and skills to providing hands-on help, volunteers can make an impact while building camaraderie.
For example, our Military Network members regularly use their We Care and Give Back hours to volunteer with Operation Gratitude to bring joy to deployed military personnel in small, meaningful ways.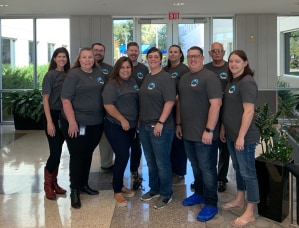 5. Be a resource to your business 
Employee resource group membership is often made up of employees from diverse backgrounds who can help you better design your products and services and truly serve your customers. For example, our Latinos Network has assisted with TurboTax for Spanish-speaking customers. Our Muslim Network helped implement the Zakat calculator within QuickBooks. And our Pride Network partnered with our benefits team and expanded domestic partner benefits in Bangalore, helping make Intuit the first company to do this in India.
We believe that innovation thrives when our workforce reflects the composition of our more than 50 million customers and when employees are encouraged to bring their unique experiences, empathy, and ideas to work. Did you know, for example, that 35% of diverse companies outperform homogenous ones?
That's why Scott Beth, our Chief Diversity and Inclusion Officer, invites everyone to join and support employee networks. "Attend a network meeting," he says. "Talk to your employees about their participation in the employee networks. Find out where people are participating, and what they're learning, and how you can help support some of the initiatives."
Diversity isn't something we do—it's part of who we are. There is power in the ripple effect. That's why we invest in inclusion. Together, we prosper.