At Intuit, proud maker of TurboTax, Quickbooks, and Mint, we strive to create a diverse and inclusive environment where everyone is supported and can bring their whole selves to work. A huge part of driving our diversity and inclusion initiatives lies within Intuit's 11 Employee Resource Groups (ERGs), one of which is the Intuit Next Generation Network.
Picture this. You've graduated from college in the last 10 years. You're navigating the working world and land yourself at Intuit or another Fortune Best Company to Work For. Building your network can be intimidating, and you're not sure if you'll find your tribe among 9,000 employees. 
This is where our Next Generation Network can come to play. As one of the largest ERGs across Intuit, Next Gen's vision to engage, empower, and connect the next generation of Intuit comes to life through ongoing events and community-building initiatives across eight of our larger Intuit sites.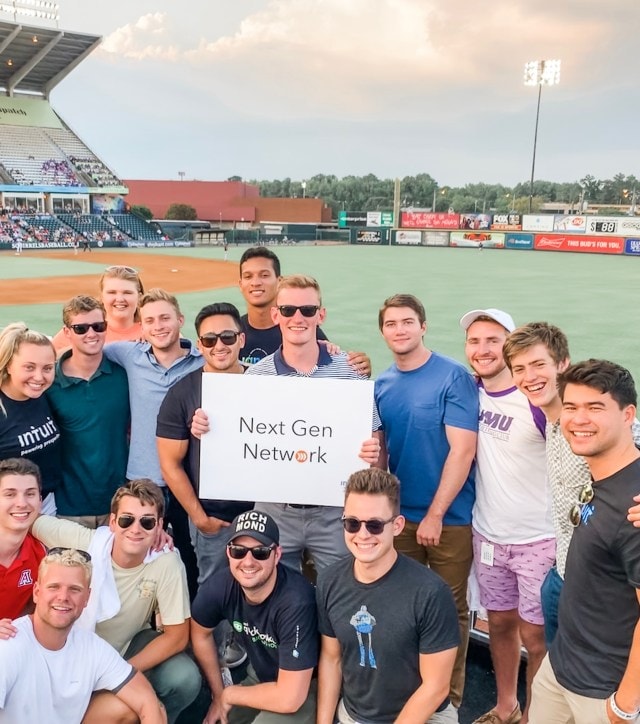 It's an inclusive network open to anyone, with programming focused towards employees in the first 10 years of their career journey. 
"The Next Generation Network represents the future of Intuit, and in FY'20 the network will be focusing on getting every site to personalize their approach so they can help grow and develop their members to better prepare them for the future."

– Intuit's Next Generation Network Executive Sponsor, Barry Pennett. 
Check out what Next Gen has been up to and what it has in store this year!
Bangalore
2019 has been a busy year for Next Gen at our India campus. From hosting our "Let's Geek Out" tech talk series, to performances by "Bandwidth" (an in-house band), their goal to bring together, engage, and develop generationally diverse talent through fun, learning, and sharing. This brings an energy to the site that can't be ignored.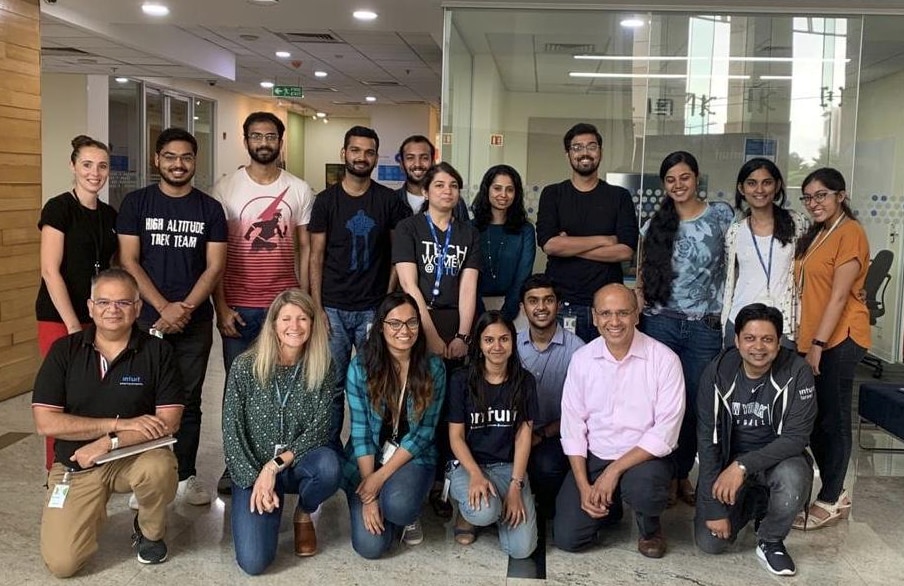 Bay Area
With the largest chapter, Bay Area Next Gen members kick off each fiscal year on the deck of Building 20 in Mountain View to introduce their areas of focus: career development, tech talent development, and community building. Throughout the year, the group hosts quarterly trivia nights and mentoring lunches, and even invites all members out to sporting events such as a San Jose Earthquakes soccer game. 

Fredericksburg
As one of the newest chapters to launch, Next Gen Fredericksburg grew its presence by teaming up with the Intuit Pride and Intuit African Ancestry networks – both of which also launched in this past year in Fredericksburg – for a site-wide launch party. Since then, they've hosted summer socials with interns and new college grads and role modeled our We Care & Give Back value by organizing a backpack drive for the local YMCA. They hope to continue collaborating with other chapters and team up with local small businesses.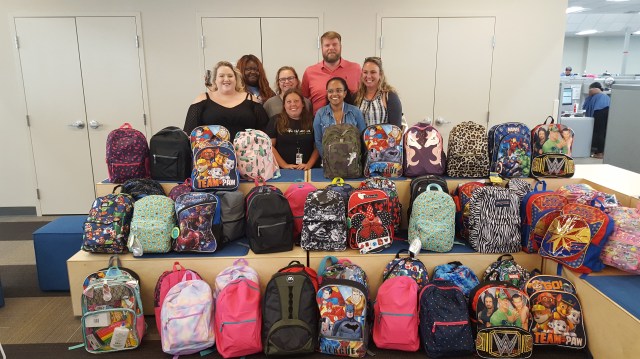 Mississauga
As a newly relaunched ERG in Mississauga, local Next Gen leaders knew that focusing on supporting employees through professional development leadership sessions would be the most impactful initiative to kick off with. Next year will be the year of delivering inspiring and informative employee events, like the recently launched "Read and Lead" series, fostering a fun, values-driven culture and working with cross functional teams in an effort to attract top early career talent.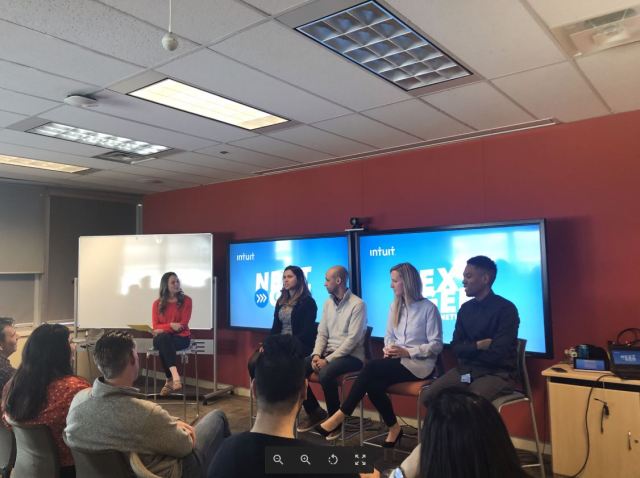 Plano
Next Gen Plano also had a busy year hosting LinkedIn and Branding 101 workshops, networking events with external partners, and establishing a leadership committee to empower the future leaders of Next Gen Plano. Based on past success, local leaders plan to continue monthly happy hours, create permanent development sessions for interns, and narrow their We Care & Give Back focus to have the biggest impact.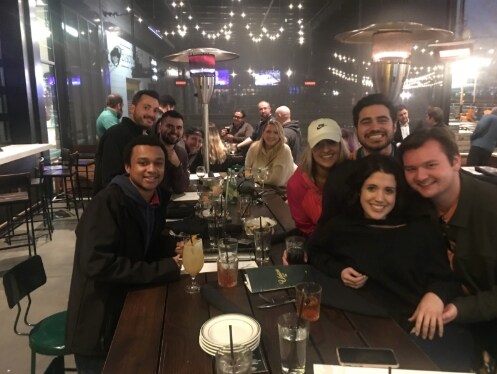 Reno
With a focus on networking and developing early career talent as well, Reno members provided professional headshots for the entire campus and completed the FY'19 Leadership Series and Grand Challenge project. The group has also continued building its partnership with the Reno Tahoe Young Professionals Network.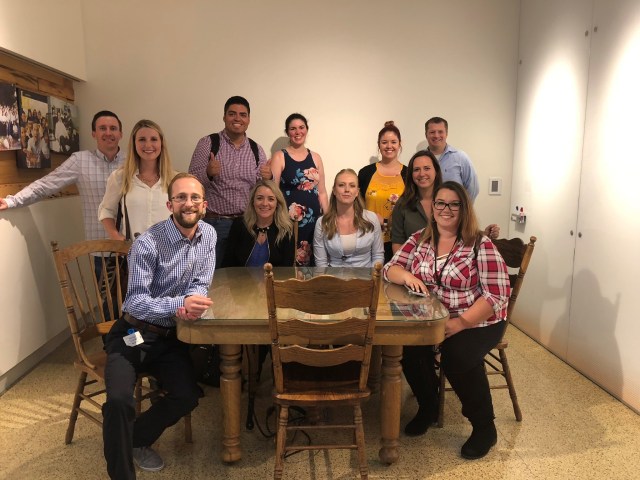 San Diego
Next Gen San Diego kept the fun going year-round. Members contributed to their communities at local trail clean-ups and created hygiene kits for community shelters, and bonded over miniature golf and paint nights. The growing leadership team plans to focus on career development in the coming year, and continue the annual San Diego Padres game outing.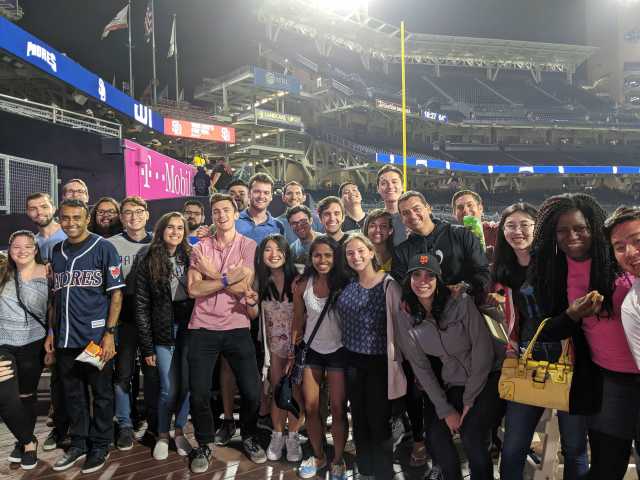 Tucson
This past year was a year of growth and fun for our Tucson chapter. From giving back through skills-based volunteering and hosting Week of Service events, to having fun at bowling nights and hockey games, Next Gen Tucson has grown its membership by 15 percent! The group has plans to increase membership even more by creating a self-sustaining model where all members feel empowered to own and drive Next Gen events of their own in FY'20.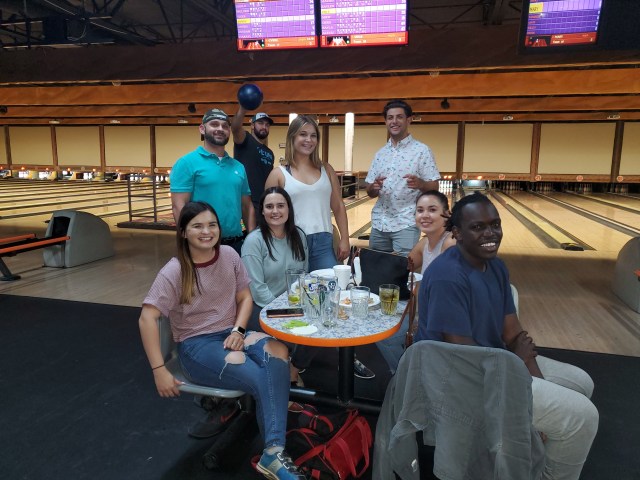 The importance of employee resource groups and fostering diversity and inclusion
Membership in the Next Generation Network and all of our employee resource groups (ERGs) is open to all employees. Getting involved can help build understanding, empathy and capability of our employees around the world. They help provide employees the opportunity to invest in shared interests, help break stereotypes, create unique site specific programming and build leadership skills.
Not only do employees have the opportunity to become an ERG member, but leading an ERG is a volunteer opportunity that allows for additional professional development outside the scope of an employees official role. As a local ERG leader, employees have the opportunity to help drive engagement at their local site while helping to bring their chapters vision to life. 
Having a diverse workforce means that we have employees with a wide range of life experiences that come together and are part of an inclusive and supportive environment where they can do the best work of their lives. That includes opportunities for our employees to champion diversity and inclusion by participating in the Next Generation Network or any of our other 10 other employee resource groups. 
Our networks are just one way that we foster diversity. Read more about our holistic approach to inclusion and belonging for both our employees and customers that also allows us to create a workforce that reflects the demographics of those we serve, helping us create products that solve important problems and exceed customer expectations.