At Intuit, proud maker of TurboTax, QuickBooks, and Mint, a huge part of driving our diversity and inclusion initiatives lies within our 11 Employee Resource Groups (ERGs), one of which is the Intuit Latinos Network.
Established nearly 10 years ago at our Tucson site, the Intuit Latinos Network's goal is to proudly showcase the culture, languages and traditions of all Latino countries. This week marks one of its favorite times of the year to celebrate with the larger Intuit community – National Hispanic Heritage Month.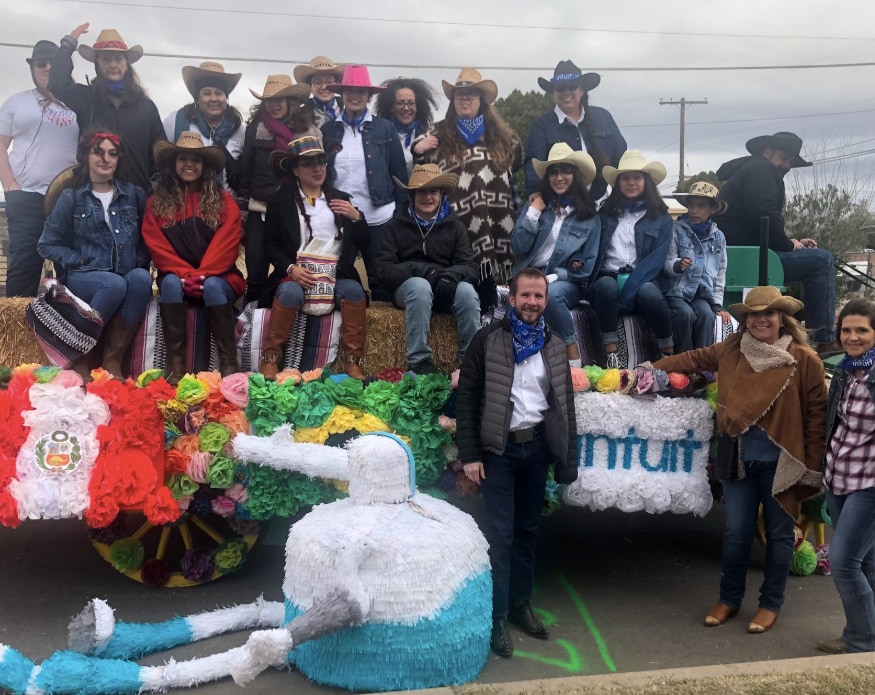 National Hispanic Heritage Month (September 15 – October 15) is a time to pay tribute to the Hispanic and Latinx Americans and the significant impact they've had on culture and society overall.
"Hispanic Heritage Month is a celebration of diversity, inclusion and belonging," said Jimena Almendares, executive sponsor of the Latinos Network. "At Intuit, we cherish the traditions, joy, hard work, resilience, language, and family stories that make up the Hispanic community, and thank our Latinos Network members for the passion, entrepreneurship, and happiness they bring to work and are sharing through various events this month across all of our sites."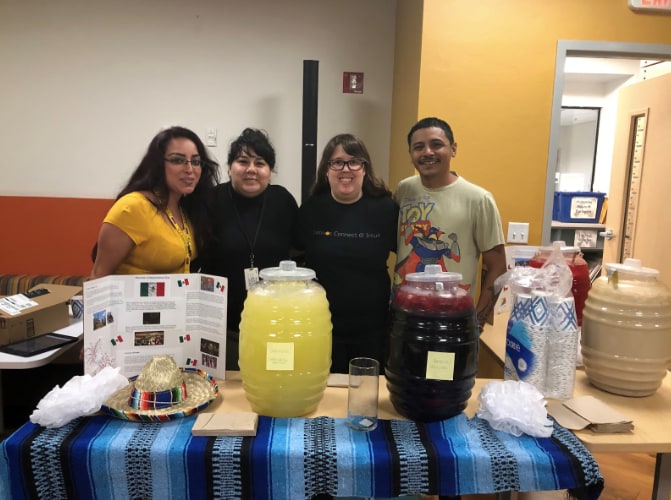 We asked Latinos Network leaders how they celebrate Hispanic Heritage Month, and what it means to them. 
"I am the daughter of Mexican immigrants and this month means celebrating them and all ancestors that came before us. I am proud to be a Mexicana and cannot help showing Mexico in everything that I do. From dancing my cumbias, to my spicy salsas, to my colorful desk. In my five years at Intuit, there has not been one second that I've stopped 'being' Mexican at work, or that I've felt the need to hide my culture in any way. It feels especially warm to see my peers (Latinx and not) enriching their lives by learning and embracing our culture during the various events of the month." – Angelica Melendez, Tucson Latinos Network Co-Chair
"Hispanic Heritage Month represents a time to honor and showcase our Latino cultural diversity, history, language, music and food. It's also a time to give back to the community and have fun." – Rafael Blanco, Plano Latinos Network Co-Chair 
"To me this month is a time dedicated to celebrating our (incredibly wide) variety of cultures, accomplishments, and history and to acknowledge the unique contributions that our diverse cultures have played in shaping America's history. Feliz mes de la herencia hispana a todos!" – CC Woolfolk, Bay Area Latinos Network Co-Chair
"Hispanic Heritage Month is a way to celebrate not only the Hispanic traditions that resonate with me personally, but also a chance to learn about other Hispanic countries, histories and traditions that I am not as close to. At the end of the day it reinforces how much  shared experience we have as a community." – John Sandoval, San Diego Latinos Network Co-Chair
"Hispanic Heritage Month is an amazing opportunity to promote the rich culture and heritage that we, as Latinos, share. The Intuit Latinos Network has arranged several activities throughout the month to highlight our diverse heritage and traditions with our fellow Intuit employees. Each year at this time, I am proud to celebrate my pride in my Latino culture and ancestry." – Drea Rodriguez Miller, Global Latinos Network Co-Chair
Giving back to the community and the importance of inclusion
The Latinos Network is active year round! We Care & Give Back initiatives such as Intuit's Financial Freedom Foundation's Tax Freedom Project, to participation in career development opportunities and establishing partnerships with Latino-owned small businesses, the network is dedicated to creating stronger ties within our community.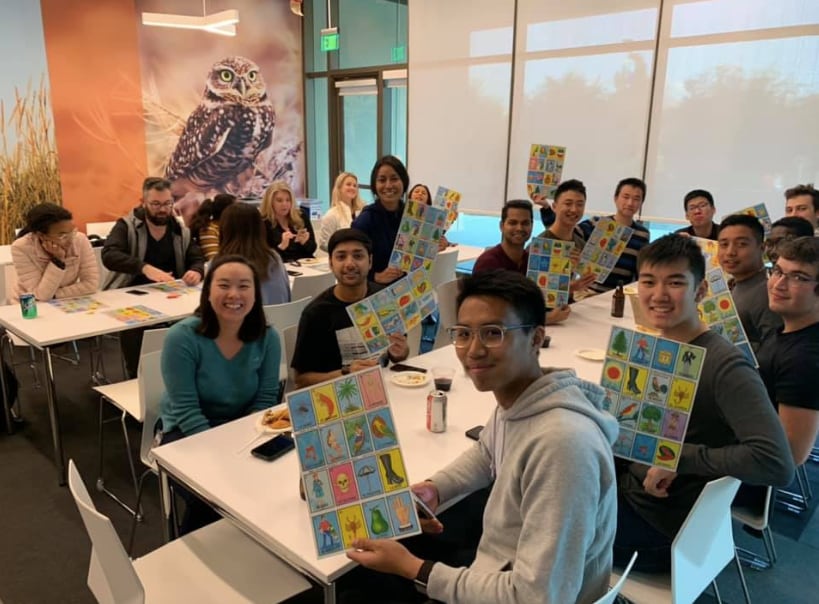 Diversity isn't something we do—it's part of who we are. There is power in the ripple effect, which is why in addition to investing in inclusion, we focus on what we can do to make a difference for our communities, the classroom, and the planet. Together, we prosper.