Future-proofing your small business starts with the cloud, but it doesn't end there. There are many ways to innovate, and emerging technologies can accelerate and deepen our understanding of things like customer behavior, streamlined and smarter transactions, and tracking your business goals.
In this blog series, we'll cover a few ways to gain a competitive advantage in your industry by bringing the physical and digital worlds together using technology.
+++++
Most small businesses still use a disjointed combination of software, spreadsheets, email, communication apps like Slack and Google Chat, and others to manage accounting, payroll, inventory, expenses, marketing, and general business administration. They're not alone – a lot of established enterprises still face the same issues internally as well.
Application integration knits business applications together so they can "talk" to each other. This reduces manual data entry and errors, connects business processes, and gives you a more unified, consistent view of what's going on in the business.
Currently, just 48% of small businesses have fully or partially integrated their key business solutions. Those that have done so tend to rely on cumbersome custom code or manual data entry via batch file uploads.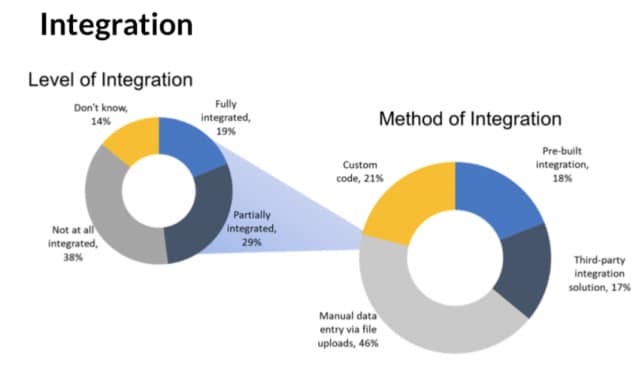 Source: SMB Group 2018 SMB Digital Transformation Study; (1-20 employees)
For some, adopting these mindsets and practices can seem a daunting undertaking; 40% small businesses have no current plans to invest in integrated business solutions. But small businesses are starting to make application integration a priority, and forces are aligning to make integration easier and much more affordable.
Intuit's App Center, for example, provides small businesses with more than 550 apps that are pre-integrated to work with QuickBooks Online. This makes it easy to quickly find and utilize new solutions to help you save time and money and improve productivity.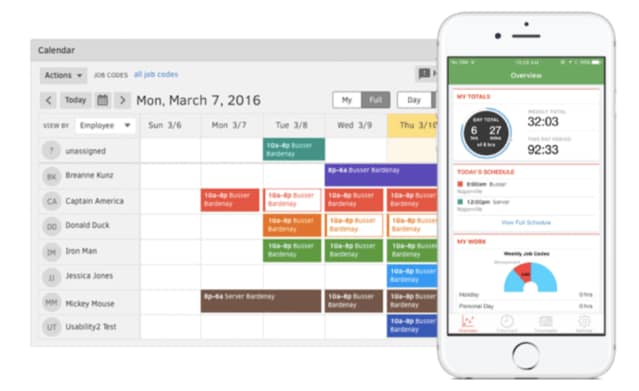 For instance, TSheets embeds time-tracking capabilities inside QuickBooks Online. Employees can track time from any location, using any device, and the data syncs to QuickBooks. GPS location tracking lets you see where your employees are and what they're working on. You can manage, review and approve employee time cards to run payroll, do job costing or create invoices from QuickBooks. Any changes you make are automatically synced with TSheets, so your employee time data is always accurate.
So whether you're consolidating chat apps for your workforce into a single solution, or integrating QuickBooks and TSheets with Intuit's variety of seamless apps, taking steps to integrate your business solutions can make your much more productive, stress-free, and confident.