At Intuit, proud maker of TurboTax, QuickBooks, and Mint, we believe that everyone deserves the opportunity to prosper. We're dedicated to providing the tools, skills, and insights that empower people around the world to take control of their finances and live the lives they want.
What does the future of technology look like? How do we utilize tech that's always evolving to positively impact our customers and employees? Earlier this month, we joined 26,000 technologists at the Grace Hopper Celebration in Orlando to discuss these topics and share how we can—and will—change the future of tech. As we were surrounded by the best minds in computing, with leaders representing industry, academia, and government, we found ourselves leaving the celebration feeling extremely inspired. 
Take a look at what some of our technologists shared with attendees at the Grace Hopper Celebration about what we're doing to change the future of technology, and hear their advice on how we can work together to make an impact. 
Creating a community for tech returnees
54,000 women with computer science or engineering degrees have left their jobs for caregiving (Society of Women Engineers). Tracy Stone, Global Leader of Tech Women at Intuit, did just this when she took time away from work when her third child was two years old. When she paused her career, she became the founder and director of a STEM nonprofit which motivated her to make a positive impact on women in tech. Returning to the workforce and eventually spearheading Intuit's returnship program, Intuit Again, has enabled her to continue to have this positive impact. 
"It shouldn't be career-limiting. The end-goal is that no one will have a feeling that they're leaping without a net."
– Tracy Stone, Global Leader of Tech Women @ Intuit 
We know returning to work after a break can be a challenge– technology has evolved, coding language has changed, and candidates are becoming more and more qualified. At Intuit, we're always looking for top tech talent though, and we know that individuals returning from a career break should be kept top of mind. But how do we actually empower those returning to their careers?
Create structured programs

: We create structured, holistic programs for returnees to help bridge the career gap. With a bootcamp and four-month-long program, we bring in Intuit technologists to meet with our returnees so both sides can build two-way empathy. 

Partner with talent acquisition

: We want to make sure that after returnees go through our program, there are actually roles available for them on the teams they're interested in.

Collate supportive teams

: We select managers and team members that will be compassionate and supportive to those going through this experience. Returnees have both a mentor and a technical buddy to go to for advice, support, and direction. 

Set up informal meetings

: To ensure unique connections are being formed, we encourage returnees to join informal lunches with Intuit leaders. It's a great development opportunity in a casual setting. 
If you're thinking about returning to your career in tech after taking time away, know that we're here to guide you through the process and ensure you're set up for success!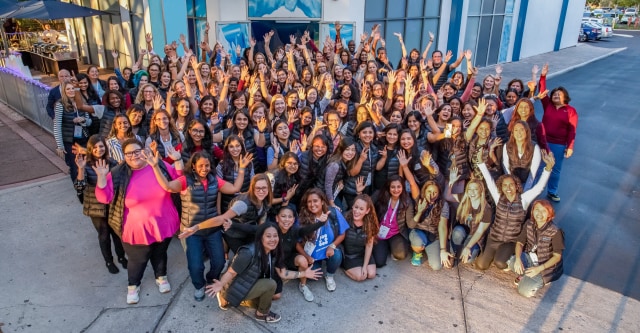 Impacting multiple groups as an engineer
As an engineer, there are multiple ways to positively impact the various communities you're a part of. At Intuit, our technologists make a meaningful impact by co-creating cross-platform technologies and integrations and sharing that expertise back to the community – continuously setting the technical standard for the industry.
Recognizing the shared value from open source
Today, less than 6% of open source projects are launched by female engineers. We're determined to increase this percentage, and in less than a year's time, we've actually quadrupled the number of female-led open source projects at Intuit. 
Aliza Carpio, Intuit tech evangelist, has spoken out about how open source can be a great way to make an impact in the tech community. While many may not know how to open source a project or get the community to adopt and contribute to it, the good news is, you don't even have to be a coder to be an open source rockstar you can contribute to a project by offering to help with design, writing, or organization., And if you're ready to fully dive in and create a project, the following steps will improve your chances of success: 
Create a well-thought-out project idea

: Utilize design thinking, go broad, and design with quality and security in mind. 

Manage the project

: Establish a code of conduct and create your own "inner circle" of trusted and supportive team members. 

Promote the project

: Write a blog, post on LinkedIn, or share on social. Take opportunities to gain contributors and comments by networking and following popular OS projects/engineers. 
When looking at open source, don't forget about also sourcing code internally from teams in your own company. This requires a mindset shift, as it can be difficult to release ownership of your code. But take it as an opportunity for feedback and mentorship—a chance to have an impact at scale and make your project even better. 
Getting involved in open source in this way not only positively impacts and empowers you in the engineering community, but it also impacts customers and businesses. Your contributions and new skill development could result in irreplaceable products and fixes for customers, plus higher engagement and retention from technologists!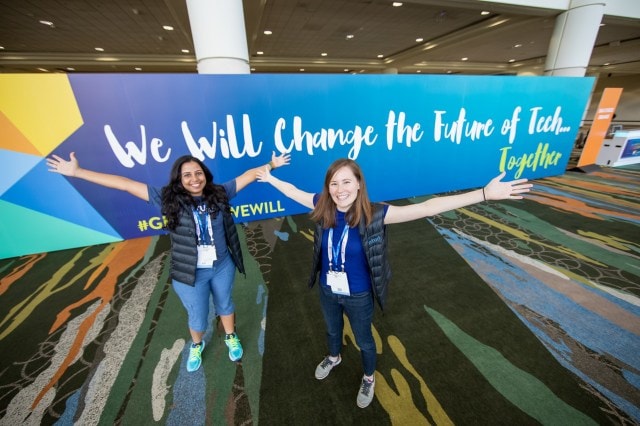 Leveling up as technology and user experiences evolve
As technology and user experiences constantly evolve, it's important that we evolve and integrate with them. We're always looking for ways to improve customer experiences and ensure our products are evolving with our customers' needs and wants. To do this, we develop and experiment with artificial intelligence, machine learning, and emerging technologies to create platforms and prototypes that even the odds for customers.
Utilizing clickstream pattern analysis with machine learning
Intuit software engineer Neha Kumari has seen first-hand that users drop off all the time on web products for various reasons. So what can we do to solve this problem? Neha works to address it by identifying and predicting the "intent of exit" to improve the customer experience. Take QuickBooks Online and Mint, for example. When users sign up, they can connect their bank accounts to run supply chain, process payroll, or get recommendations on reducing their expenses. If they're not able to connect easily and quickly, it results in a less-than-ideal in-app experience. 
By utilizing machine learning and predictive technology, we're able to improve this experience based on real-time clickstream data. This process includes data ingestion and exploration, feature engineering, splitting data to train the machine learning model, and predicting the test data, ultimately helping our technologists identify the potential user drop-off that can come when bank accounts are connected. This technique can also have further applications beyond bank connection issues. It can be used to study user behavior for any product that involves UI-driven flow and expects a key outcome from the user. 
Combining design thinking with technical skills 
Another area of focus for Intuit is combining design thinking with technical skills to bring ideas to life through coded prototypes. As technology matures and enables non-technical designers to create these prototypes, the role of design technology, and the skills needed, evolve. 
As a part of this evolution at Intuit, senior web developer Lynda Nario has shared, "We're trying to provoke thoughts that people may not think would be done in a year or two." We're working with real-time user data to create tools that enable our designers to apply technology to customer problems. For example, for TurboTax, we have a large database of tax questions and answers that are extremely useful when customers need information on complex tax issues. We wanted to take this a step further, though. So our design technologists created a prototype that allowed customers to ask a question in their preferred language, the software would search for the answer in English, and then provide it back to the customer in their language –  creating a seamless and more accessible user experience. 
Together, we're empowered. What will you do to change the future of tech?