At Intuit, proud maker of TurboTax, QuickBooks, and Mint, we're on a mission to power prosperity, especially for those who need it most. We Care and Give Back is one of our core company values, inspiring us to make a positive difference in the world. 
We're committed to giving back year-round. Last fiscal year alone, our employees volunteered more than 43,000 hours and donated, together with Intuit's matching, $4.7 million, throughout 19 sites around the world and we're planning to do even more this year.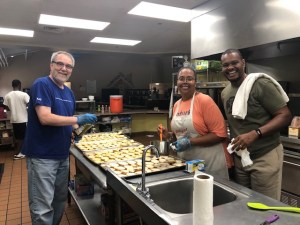 We Care and Give Back is one of Intuit's longest-standing core values. It is deeply rooted in our culture and is reflected in the many ways in which our employees give of their time, talent, and resources to further the causes close to our employees' hearts. Full-time employees are each given 32 hours per year to participate in hands-on volunteering during regular work hours and we match donations 1:1, up to $5,000 or equivalent per fiscal year. We also encourage employees to take a leadership role in their community and support them when they join a non-profit Board of Directors. 
Making an Impact Around the World
Our employees actively serve in the communities where they live, work, and do business. Every site is empowered to partner with local community organizations to understand their needs and unique challenges. Below are some of our favorite stories that highlight how our employees have made an impact.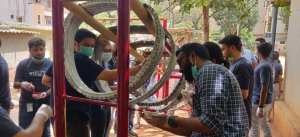 In Bangalore, team members helped build a playground for local children. In the words of Anshuman Kumar, Director of Communications, who volunteered with his team, "[It] is such a meaningful way to strengthen team camaraderie by living our values of giving back to the communities from which we draw so much."
Multiple sites participated in volunteer opportunities that helped protect our planet.  Our team in Sydney, Australia helped collect trash from one of their local beaches. At our Boise, Idaho office, a group of employees teamed up with a local organization dedicated to helping protect and restore the ecological integrity of Idaho's many rivers. They cleaned up trash and debris, which in turn helps the local endangered steelhead trout, sockeye and Chinook salmon continue to thrive.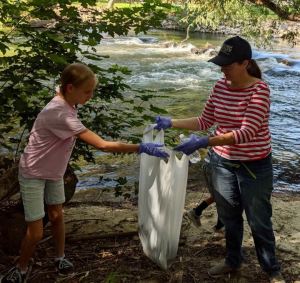 Our team in the Bay area supported a range of activities, including on-campus volunteer opportunities, scheduled off-site activities, fundraisers, and in-kind giving. Helping animals has always been a favorite cause, and this year employees had the chance to spend time with the service dogs in training while also making homemade dog toys for the trainers to take home. 
In Fredericksburg, Virginia, our team volunteered in their community's largest full service, year-round residential emergency homeless shelter where they helped prepare a hot meal for visitors. 
Our team in Brazil made a trip to a local cancer institute and gave blood to help those fighting cancer in their local community. The institute supports children, adolescents, and their caregivers and has a mission to demystify cancer by providing information about the disease and treatment in a clear, objective, and optimistic way.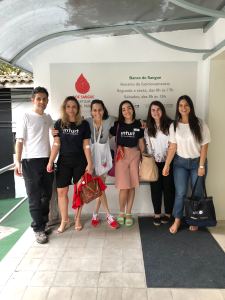 Our San Diego, California employees hosted a special day where families were invited to campus. This gave employees the opportunity to introduce giving back to their children and included writing thank you cards to active duty service members, making blankets for local cancer patients, participating in a build-a-bike relay race and more. Each activity benefited a local non-profit and was a fun way to help teach the next generation about giving back. 
Our On-Going Commitment
We're proud of the time and commitment our employees give to making this world a better place through our We Care and Give Back initiative. We do this because we believe that there is power in the ripple effect we can create together with our customers and employees. 
Caring and giving back has been part of our history since 1993, and we're proud that our 9,000-plus employees are passionate about positively impacting local economies and people in need. City by city, community by community. Because together, we prosper.