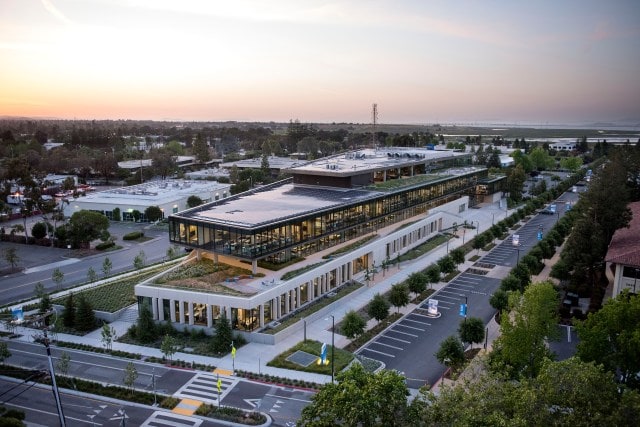 At Intuit, the proud maker of TurboTax, QuickBooks, and Mint, our mission is to power prosperity around the world. Delivering on that mission means many things. It goes beyond our products. It's about leaving the world a better place than we found it — and doing everything we can to help protect our planet. 
We're doing our part to help reduce climate change, including our announcement that we've signed the United Nations Global Compact pledge. This solidifies our commitment to a 1.5°C science-based emissions reduction target and is aligned with the latest climate science to help limit the worst impacts of climate change. But we want to be even bolder with our goals.
We've declared a climate positive "50 times by 30" target that will ensure that we surpass carbon neutrality to make a positive impact on the planet by 2030. Using our 2018 carbon footprint metric as a baseline, we're committing to reducing carbon emissions by 50 times greater than our current carbon footprint. 
The result will be a reduction of 2 million metric tons of C02 by 2030, the equivalent of powering 800,000 U.S. homes with renewable energy. To meet this "50x by 30" target, we're planning to focus on creating new sustainability solutions for its employees, customers, partners and communities.
UN Global Compact
As part of our ongoing commitment to lessen our carbon footprint and mitigate climate change, we've joined 12,000+ signatories in 160 countries and are part of the United Nations Global Compact, the world's largest corporate sustainability initiative. We're proud to have been named by the UN as one of the 87 companies leading the way in setting ambitious targets and innovating to solve this global challenge.
"Reversing climate change is critical to our mission of powering prosperity around the world, because without a healthy planet, none of us can prosper," said Sean Kinghorn, Intuit's global sustainability leader. "We know that being carbon neutral is no longer enough to mitigate the effects of climate change. We believe it's our role to make a positive impact by seeking out areas we can insert our innovation and expertise. We urge the private sector to set bolder, more ambitious science-based targets, so together we can prosper."
We're committed to doing our part because part of our mission to power prosperity is to protect our planet. We're urging the private sector to join us and continue to innovate as we can all find new ways to fight climate change. When we all invest in the planet, we all live healthier and safer lives.
Together, we prosper.