Pavitra had a challenging childhood and almost quit school at a young age. At 14 years old, she became one of the first girls to join our Intuit Rise: Girl Child Education Program. She's now thriving in school and dreams of being an engineer. 
This Women's History Month, we're highlighting Pavitra's inspiring story and how our Intuit Rise program is impacting the lives of many girls in India, including Pavitra.
It's critical for girls to continue their education 
Many families in India deprioritize education for their daughters due to major financial issues. Families then resort to early marriage, which is a leading cause for girls to drop out of school. Pavitra's family struggles to make ends meet, with a priority on food and other essentials for their family. Without support, Pavitra wouldn't be able to continue her education.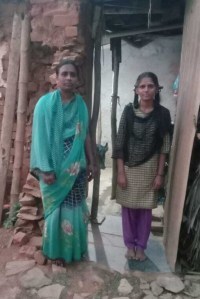 Living in a rural village can be challenging for girls who want to continue their education. Reliable transportation isn't always available or can be expensive. In order to travel to school, Pavitra needs to hire a private rickshaw or take one of two buses that don't follow a dependable schedule. The costs of supporting her education add up, and without financial support, she'd need to stop going to school. Education is critical and better equips girls to be successful in life. By learning the skills they need to start a career, they can transform their lives for the better.
Providing support to empower girls 
Pavitra has a zest for life. She is a bold, willful child with a desire to make a difference in the world. "I want to be an engineer," says Pavitra. "There are people who are successful in life and I want to be one of them. I want to visit different countries and work. I want to relieve my family from financial troubles." We want to foster the passion that drives young girls, like Pavitra, so they can be the next generation of women who will make a difference in the world.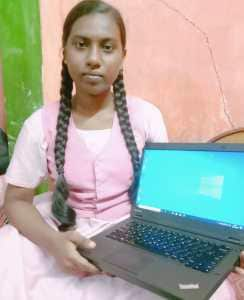 Our Intuit Rise program focuses on all-around and holistic development for girls in addition to sponsoring their education. It helps cover school costs, after-school tuition, transportation, books, uniforms, and other necessities needed for girls to be successful in school. We also help address transportation concerns. A private rickshaw allows girls to travel safely from their village to school and back each day. 
Research has shown that only 29% of technical roles are held by women in India. We want to help improve that stat. That's why we're taking steps to increase opportunities for girls in STEM fields. Nurturing girls' talent and technical skills can give them the confidence to pursue a career in technology.
Through the program, Pavitra shared that she has the support she needs to thrive. "Before joining the program, I found it difficult to score well in math. But with extra coaching from the Intuit Rise program, I've been able to excel in my classes," she says. 
We've expanded the program by working with two NGOs to provide even more support for girls in the program. Foundation for Excellence and Buddy4Study helps the girls in the program prepare for competitive exams, join STEM universities and review key documents that need to be submitted. After clearing their exams, the girls will receive another scholarship through Intuit Rise to pursue their STEM education.
Sustained efforts for the next generation of girls in India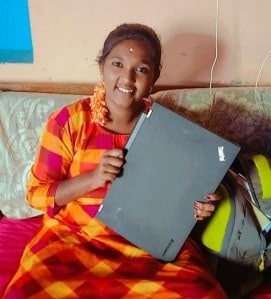 Since 2017, we've helped sponsor more than 362 girls and we're committed to doing more. This year, our goal is to sponsor 277 girls, including 50 women engineering students. Our employees are the driving force behind Intuit Rise. We've rolled out new ways for our team in India to get involved. We're encouraging employee to refer girl children from low-income families in the community around them to the program. And as part of our recent volunteer drive, we donated 50 repurposed laptops to give the girls easy access to academic resources , create better learning experiences. 
There's a wide gap in learning life skills which are also important for girl students to succeed in the future workplace. To bridge the gap, Intuit Rise recently launched a mentorship program where the girls will be mentored by employees. Employees share their own experiences, inspiring and helping the girls learn about being a woman in tech and beyond. 
In 2020, the Intuit Rise Girl Child Education Program received the Rotary Karnataka CSR Award for Best CSR Practices in Promoting Basic Education and Literacy. It was also named Best CSR Project in the Education and Women Empowerment category by India CSR—which is India's largest CSR network. 
We're honored for the recognition to increase STEM opportunities for women and girls. In 2021, we met our goal for the representation of women in technical roles globally, reaching 30% of our technology organization. We have diverse hiring practices and set a goal to increase the representation of women in our technical roles by 37% globally by 2024. Intuit has been recognized as one of India's best workplaces for women for 2021. As a company that promotes equal opportunity and hires top women talent, Intuit Rise is part of our contribution to growing the pipeline of women talent for the future.
At Intuit, we're passionate about ensuring that everyone has the opportunity to prosper. If you're looking for a way to create innovative solutions while helping the world, we're always looking for great talent to join us at Intuit. Visit our careers website to learn more and apply for open roles.