Intuit Prosperity Accelerator Alumni
Learn more about the Intuit Prosperity Accelerator's alumni and the ways in which these startups address the top challenges consumers, small business owners and self-employed individuals face.
0

"As a startup, getting access to the minds and potentially game-changing opportunities with a huge company like Intuit is invaluable."
Jesse Abrams, Co-founder & CEO at Homewise
0

Innovation in Action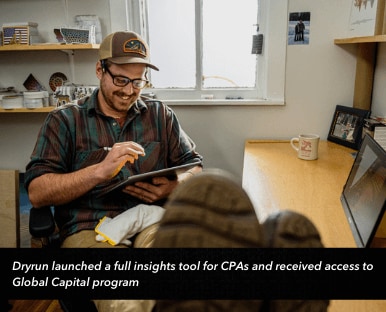 Dryrun's experience with the Intuit Prosperity Accelerator
Using Design 4 Delight principles, Dryrun built a prototype to garnered customer feedback. This identified a key target market and resulted in a feature integration into their core product today.