At Intuit, we believe everyone should have the opportunity to prosper. Prosperity means something different for each person, but finances often sit at the core of living the life you want. Through our products including TurboTax, QuickBooks and Mint, we help solve our customers' most important problems and improve their financial lives. 
Social responsibility has been core to Intuit since our early days, when we declared "We Care and Give Back" as one of the company's core values. We are 10,600 employees strong, committed to finding opportunities where we can leverage our expertise and influence to improve outcomes for those who need it most.
This past year brought the importance of our work into sharp focus. A global pandemic transformed the way we live and work, creating significant challenges for our customers and the communities we serve. Our 2020 Corporate Responsibility Report showcases the important work taking place across our company as we invest in our employees and communities, increase equality by providing new opportunities, and improve the world for our customers and the generations that will come after us.
Our Corporate Responsibility Report highlights our FY20 impact in four key areas:
Our employees, customers and communities

Job creation and readiness

Diversity, equity and inclusion

Bigger, bolder goals for climate 
 For our employees, customers and communities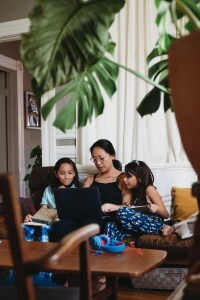 To ensure the health and safety of our workforce and their families, in March we instituted a company-wide, work-from-home mandate to protect our workforce, slow the spread of COVID-19, and keep our communities safe. And to smooth the transition to a new way of working, we rolled out easy-to-access resources on working from home, led virtual teams, and helped keep kids engaged and employees stay physically and emotionally healthy.
For the many small businesses struggling to survive, we provided free tools to help them navigate federal aid programs such as the CARES Act, built an application to help them take part in the government's Paycheck Protection Program and launched Intuit Aid Assist to simplify the process of connecting small-businesses and self-employed individuals to the right relief funding programs quickly, based on eligibility. We also helped them get tax credits, benefit from coronavirus relief programs, create GoFundMe fundraisers and more. 
Job creation and readiness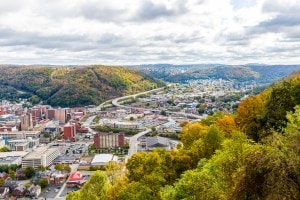 Economic inequality is on the rise across communities, driven by shifts in technology, the environment and socioeconomic factors. We strive to spark economic prosperity for people and communities in need by creating new jobs, preparing people for jobs of the future, and equipping entrepreneurs to start and build successful businesses. By the end of FY20, our Prosperity Hubs program helped create 2,200 jobs in six U.S. communities and one in Canada, a number we aim to boost to 7,000 by FY23.
We also helped veterans and military families wanting to build civilian careers through our Prosperity Hub jobs and our Military and Veteran Initiative (MAVI) continued to develop initiatives to transform the lives of veterans through jobs and financial empowerment. 
On the education front, the report details our efforts to lay the groundwork for future prosperity through job readiness via initiatives like our Prosperity Hub School District programs and our Prosperity Career Path program. We're also helping students build skills, smart money habits and an entrepreneurial mindset using our products, design thinking, business simulations and more. In FY20, we supported over 150,000 students and educators. By 2023 we aim to better prepare 1.1 million people for jobs.
Diversity, equity and inclusion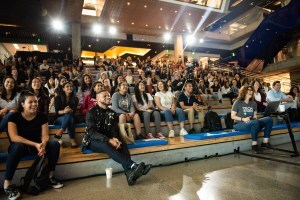 The report showcases our continued commitment to building a culture of transparency as part of a safe, ethical and inclusive work environment where our employees can do the best work of their lives. We believe that pay equity is fundamental to our diversity and inclusion strategy. Achieving pay equity is a job that's never done, and the company adjusts salaries bi-annually to ensure we maintain parity. We are committed to holding ourselves accountable for sustaining pay equity and transparently sharing best practices to drive societal and industry-wide improvements.
2020 has been unlike any year in Intuit's history. We sit at the crux of a global pandemic and heightened awareness of racial and gender equality. This has only strengthened our conviction to continue fostering diversity and inclusion within the company and driving greater societal transformation. In particular, we have set goals on increasing our representation of Black employees. To help guide us in these efforts, this year employees from Intuit's African Ancestry employee resource group and executive sponsors across the organization came together to form Intuit's Racial Equity Advancement Leadership Team (REAL Team). The REAL team is helping guide many of the company's actions in focusing on equity and equality for our Black colleagues, consumers and small businesses as part of our broader commitment to building a more inclusive Intuit.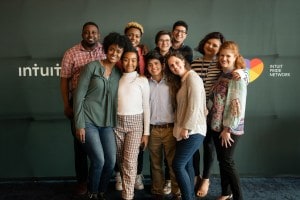 This year, Intuit's PRIDE network pioneered the industry's first-ever Transgender Summit. which led to better healthcare benefits for our transgender employees around the world. Together with our partner, The GenderCool Project, Intuit employees, industry peers and influencers gathered for one day of open, honest dialogue about advancing equality for the Transgender community. We also helped launch a mentorship program for transgender youth, and we scaled our LGBTQ+ allyship program across the company's global sites.
Bigger, bolder goals for climate
This past year, we continued our focus on our bold climate goals. For example, we hit our carbon footprint goals for internal operations five years ahead of our 2025 target. And we hit our goal of 100% renewable electricity for global operations 10 years ahead of our 2030 target. But we're not stopping at carbon neutrality.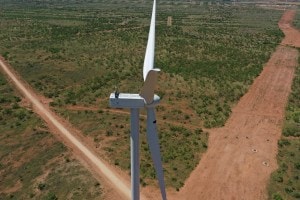 In FY20 we set a new, even bolder goal — our 50x by 2030 climate-positive goal — aimed at helping the planet and communities grappling with the impacts of climate change. We're focusing on sustainability solutions outside of our operations. Throughout the next decade, we'll look to expand offerings to support our employees, customers, communities and partners to drive significant impact in reducing greenhouse gas emissions and avert the worst impacts of climate change. To further underscore our long-term commitment to the planet, we signed the UN Global Compact, the world's largest corporate sustainability initiative.
Continued commitment to corporate responsibility
In the coming months and years, we will remain distinctly focused on making an impact and positively scaling that impact across three categories: job creation and job readiness, climate, and diversity and inclusion. We have declared ambitious, company-wide goals for ourselves that allow us to measure progress against these areas. Executing our corporate responsibility strategy contributes to company-wide success, and we will continue to measure and hold ourselves accountable to clear outcomes. 
"We're proud of the progress we've made on these important issues. We also know there is a long way to go. Real progress will take time. We are committed to making that happen." Sasan Goodarzi, Intuit CEO
To learn more, download Intuit's 2020 Corporate Responsibility Report or visit the Intuit Corporate Responsibility website.