Despite challenges stemming from the pandemic, women have made important gains in representation at work, and especially in senior leadership. That's according toWomen in the Workplace 2021 — the largest study of women in corporate America, by management consulting firm McKinsey.
Women all over the world are experiencing unprecedented job loss due to the pandemic. One study found that women are 24% more likely to lose their jobs compared to men. And according to a Catalyst study, structural and cultural barriers, which vary greatly around the world, often lead women to taking on the bulk of unpaid caregiving responsibilities and housekeeping tasks.
For the last decade, we've been encouraging women to "lean in" and put their careers first. This has enabled big strides in equal representation– but at what cost? One study reported in BBC found that mothers in paid employment are 23% more likely to experience burnout than fathers. On top of pandemic fatigue, women are choosing to play instrumental roles in supporting their teams, even when it's unrewarded.
Women might be more empowered—but they are also more likely to resign. We have tracked the rapid advancement of women in tech over the last decade, but now it's a little more ambiguous. It's no longer about women leaning in. It's about how companies lean in to support female leaders, and empower women in technology.
With this in mind, we talked with a few female technologists at Intuit, to hear about their unique experiences in the workplace. Their stories serve as lessons learned—how might organizations empower women to thrive, even when they face structural challenges, burnout, fatigue and more? What emerged are four ways that organizations can empower women in technology.
Representation isn't enough– it takes real culture change 
Creating equal opportunities for men and women can strengthen both teams and organizations but the company has to be passionate enough equity to make it core to their culture. Increasing diversity is a commitment but then ensuring those employees stay at the organization and contribute in an equitable way should become the priority.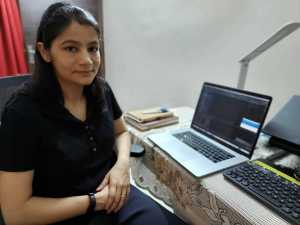 A culture of diversity can make a big difference in employees' workplace experience. Just ask Tulsi Pargain, the mother of a toddler, an avid learner, and the leader of a platform that powers data-backed insights for Mint and QuickBooks. Tulsi says she felt like she was able to strike a balance between her personal life and professional career. And she feels like she's able to bring all parts of herself to work. "This kind of culture allows women like me to feel supported and be more focused at work," she says.
Intuit's culture helped Hima Kurian, another Intuit engineer, undergo something of a transformation. She went from reluctant engineer to a new mother with the career of her dreams — leading, designing, and building innovative products.
Hima is proud of the journey, which showed that creating equal opportunities for men and women can strengthen both teams and organizations. "I have seen women in leadership positions bring a lot of perspectives to decision making," she says. 
Ownership paves the way for learning opportunities for all
Today's companies know that women in positions of power can lead to more innovation and better outcomes. Tulsi shared her story about leading a team, which transitioned from Mountain View to India last August. "This kind of work is monumental," she says, "because the team's work is leveraged by multiple global teams of Mint and QuickBooks to surface personalized real-time insights for millions of our customers." Tulsi adds that having ownership of the project gave her the freedom to make bold decisions and build momentum. It also paved the way for rich learning opportunities.
While leading the effort to address configuration pain points, Tulsi guided the team to conduct follow me homes with other teams. In this learning process, the team observed a pain point that called for automation in order to eliminate cumbersome manual processes.
Next, she set up daily brainstorming sessions that has led the team to re-architect the system toward reducing the launch time and execution. This improvement in the platform's operational excellence could not have happened without Tulsi having ownership.
More recently, Hima reported similar benefits from having ownership of a project. Along with a female colleague, she was given the lead to explore and build a high profile project, pointing to their expanded areas of responsibility. The innovation was even highlighted during an internal event, which the team is extremely proud of, because it exemplifies operational excellence. 
Mentorship can prepare women for the future
An inclusive workplace should normalize discussions about career, including feelings of confusion and the desire to get answers to hard questions. Mentorship programs can be part of the solution.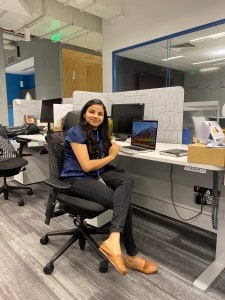 For Hima, signing up for one of Intuit's mentorship programs turned out to be a key stepping stone in her career. Specifically, she was looking to explore program management. "I was quite confused about which route to take in my career," she recalls.  She was introduced to a mentor who helped her find answers. The mentor shared her own experience of transitioning from a developer to a program manager — an experience Hima called "eye opening." 
Mentorship not only makes women more aware of their choices, but also helps them build confidence in the workplace. So rewarding was Hima's experience that she, like many other mentees, went on to become a mentor herself. "I love extending support to new members in the team and encouraging them to be bold and strong and to build a brand for themselves," Hima says.
Advocating for women starts with leadership
With the right support, women in technical roles can thrive. For Tulsi, things have changed in the last five years, helping to overcome what she describes as an inherently shy personality. "Peers and leaders are always giving me the opportunity to speak up. The fact that they are open-minded and always willing to receive feedback, has helped me build a sense of confidence that my opinion matters" she says. 
At Intuit, we believe the more diverse we are, the better we can reflect our approximately 100 million customers, build empathy, and create products and services that solve their unique problems. While we strive to increase representation of women in technology roles at Intuit to 37 percent globally by fiscal year 2024, our focus has always been on ensuring women– and other underrepresented minorities- know they truly belong.
Over the past few years, we have seen women in technical roles increase at Intuit. In the past fiscal year, we met our goal in representation of women in technology, reaching 30% of our technology organization. Intuit has been recognized among the top 10 India's best workplaces for women for 2021. The progress we made through programs that empower women, like Tech Women @ Intuit and Intuit Women's Network, has paved the way for women to achieve their dreams and normalized women in positions of power at Intuit. 
We are always looking for great talent to join us at Intuit. Visit our careers website to learn more and apply for open roles.