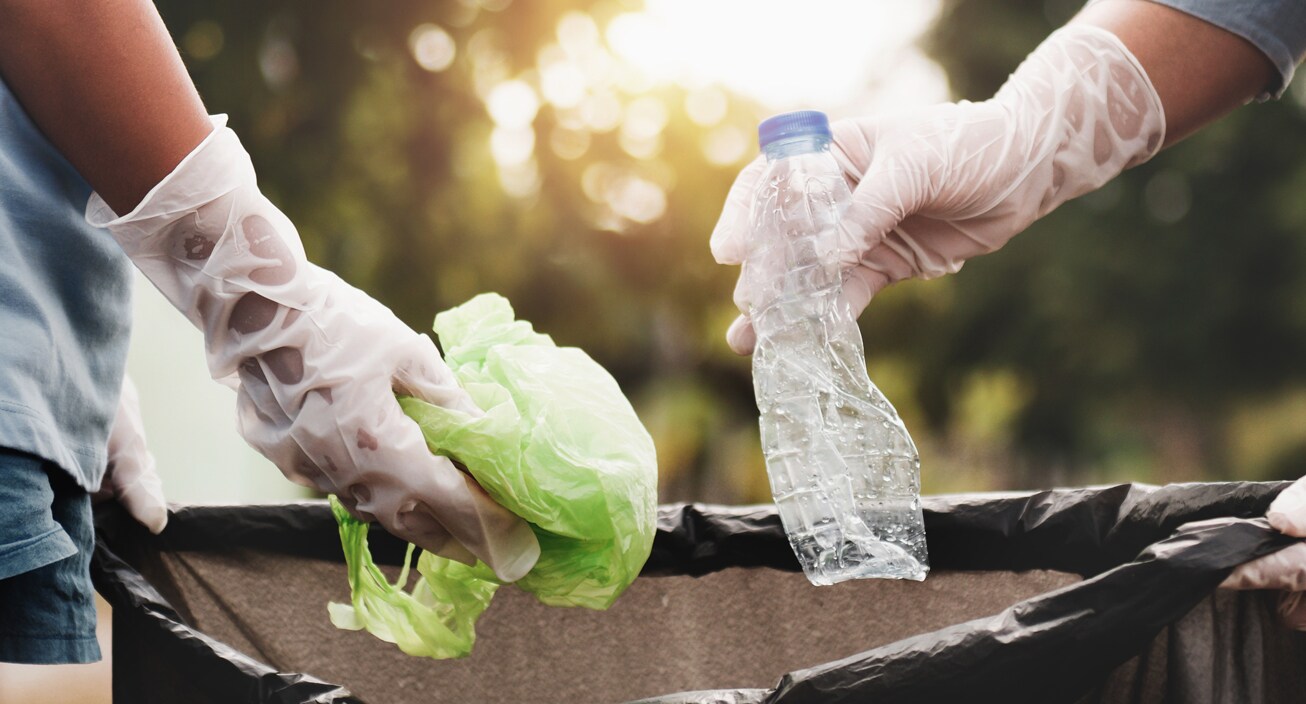 Climate change and the impact on our planet affect everyone. We only have one planet and it's up to all of us to help create a more sustainable future. 
While reversing climate change can feel overwhelming, it doesn't have to be. Little steps add up to big change. To celebrate Earth Day, our Intuit team has organized virtual activities for our more than 10,000 employees around the world, as we collectively work to reverse the impact of climate change and take steps to save our planet. 
Inspired by our employees, here are three ways everyone can join in on the fun and help the planet while spending time at home:
1. Support small businesses focused on sustainability and helping the planet
Supporting small businesses is more important than ever. Supporting your local small businesses helps support your local economy while reducing both waste and emissions generated by shipping.
If it's too difficult to shop in person, you can still support your favorite small business owners (or discover new ones) by shopping online. Check out this list of QuickBooks customers [Link to Sustainable Business blog] who are supporting a more sustainable future. You'll find gifts for anyone on your list. From upcycling household items, delicious food, beauty products and more. Not only will you be helping a small business owner, but you'll be doing your part to help the planet.
2. Pick up trash near your home and in your local community
Whether it's picking up litter during a walk outside your home or heading to a local park, beach or river, you can make a difference. Not only do you get the chance to be outdoors but you can protect animals both on land and in the sea from ingesting plastic and waste generated by humans. 
Maximize your impact by joining an organized clean-up and you'll get the added bonus of being part of a larger community while helping to clean the planet one piece of waste at a time.
3. Learn more about sustainability and actions you can take to make the world a better place
We're proud to partner with Project Drawdown to launch the world's first major climate educational experience focused on solutions. Through an immersive six-part video series, you'll learn about solutions that can make meaningful and equitable global change, and get us to the point of 'drawdown,' the point in the future when levels of greenhouse gases in the atmosphere stop climbing and start to steadily decline.
Our commitment to help the planet
At Intuit, we're committed to moving towards solutions that reverse climate change. From reaching 100% renewable electricity for our global operations to creating bold, to declaring our climate-positive goal to surpass carbon neutrality and more, we want to empower our employees, customers and communities to help inspire actionable behavior change so that we make the world a better place.
Join us in taking an active part in caring for the planet today on Earth Day and every day. Great things are still possible when we come together, even remotely, and take action to create a more  sustainable world.