Asian Pacific American Heritage Month is celebrated every May and is a time to recognize the generations of Asian and Pacific Islanders who have shaped America's history, culture, and achievements.
This May and every day, you can show your support for the Asian and Pacific Islander community by shopping locally or online. Whether you're shopping for Mother's Day, a birthday, or just because, we've pulled together a list of Asian and Pacific Islander QuickBooks customers that you're sure to love!
+++++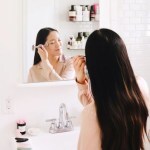 Inspired by her grandma's skincare routine and self care ritual, Stephanie founded Mount Lai to share the wisdom and practices used in traditional Chinese medicine. Mount Lai's skincare products use herbs intentionally selected for their healing and beneficial properties that will make your skin glow.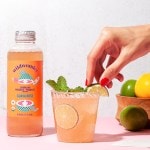 Inspired by the healing ingredients of her heritage, Rosa created a new kind of drink that marries modern taste with ancient nutrition. Wildwonder is a delightful, bubbly, and gut‑healing drink made with whimsical flavors and real ingredients.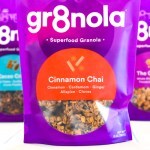 Founded by Olympic Trials Swimmer Erica Liu Williams, gr8nola is delicious, low-sugar superfood granola made in bold and unique flavors like matcha, turmeric, activated coal, chai, and more.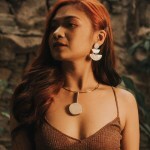 This small business showcases contemporary, conscious fashion made with Filipino soul – all designed and handcrafted in the Philippines by talented Filipino artisans.
Non-toxic. Eco-friendly. Vegan-friendly. Kilig Candle Co.'s candles are more than aromatherapy. Feel good knowing that for every candle you purchase, Kilig Candle Co. will proudly donate a meal to an impoverished child in the Philippines.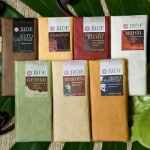 Mindy Fong, Owner and Chocolatier at Jade Chocolates, found inspiration through her grandpa when she started this business. Today, Jade Chocolates is a multi-award winning chocolate company that specializes in blending teas, spices, and tropical fruits from Asia and Pacific Islands.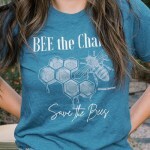 Chia-Ming started this gardening business with a passion to connect people through food, a common language. With the increasing disruption to supply chain and food insecurity, Chia-Ming mentors clients on how to grow their own food and focus on regenerative farming practices.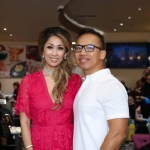 This San Jose-based nail salon has served more than 10,000 happy customers and pampered more than 30,000 hands. Treat yourself or a loved one with a relaxing mani and pedi.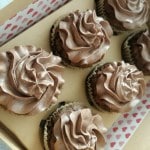 When Rose became a mom, she knew her love for sweets was something she can share with her daughter. So she started a bakery that uses healthy ingredients to make tasty and wholesome treats for families and friends to share.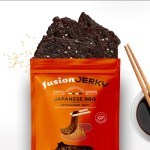 KaiYen Mai was born into a family passionate about the delicate art of creating traditional Asian jerky by cultivating unique flavors with a soft and tender texture. For nearly 50 years, KaiYen's family honed their craft and developed successful family recipes that have been passed on for generations.

Co‑founders and long‑time friends Philip Wang and Eric Wang wanted to live out their culinary and hospitality dreams by opening a cafe of their own. They wanted to make drinks that used only fresh, real ingredients, and food items that celebrated their bi‑cultural upbringing.
Founder Sonja Rasula started Unique Markets, a large scale pop‑up marketplace that gathers small businesses to bring their creativity to communities around the US. When in‑person, experiential events came to a halt last year, Sonja started Care Package to bring small business straight to your home.
Growing up as first‑generation Indian Americans, Ayan Sanyal and Ani Sanyal would visit Kolkata every other year ‑ jumping in monsoon puddles, playing cricket in the streets, and drinking chai everyday. They opened Kolkata Chai Co. to extend the authenticity, respect, and tradition behind a cup of masala chai.
Amy Tan, founder and best selling author of Craft a Life You Love, encourages you to focus on what truly matters by infusing creativity, fun and intention into your everyday.
+++++
At Intuit, diversity, equity and inclusion isn't just something we do – it's part of who we are. Not only do diverse perspectives, backgrounds and opinions help our company innovate, grow and deliver awesome results and delightful experiences, but we believe that it makes the world a better place.
We hope you'll join us in supporting Asian and Pacific Islander small businesses around the world.