At Intuit, everything we do starts with the fundamental belief that everyone deserves the opportunity to prosper. Serving millions of customers worldwide with TurboTax, QuickBooks, Mint and Credit Karma, we'll never stop working to find new, innovative ways to make that possible. 
From our company's early days, we have been committed to finding opportunities to use our expertise and scale to invest in people and help solve our customers biggest problems – because when people thrive, their communities thrive. 
Our 2021 Corporate Responsibility Report showcases the ways our company has reaffirmed and reimagined our enduring commitment to making a positive impact on the world around us – and openly sharing our progress along the way.
Our commitment to diversity, equity and inclusion 
Diversity, equity and inclusion (DEI) is foundational to our company and impact on communities. It's explicitly written into our values as we work to create an environment where employees can do the best work of their lives on behalf of our customers, while doing our part beyond Intuit to create a more equitable and inclusive world.
Our company-wide DEI strategy begins with increasing representation across all levels of Intuit. This past year we met our goal of reaching 30% representation of women in technology  (up 2 percentage points year over year), but we trailed slightly behind our target of 13 percent representation of underrepresented minorities in our U.S. workforce, including Black, Latinx, US Indigenous, which includes Native American, Native Alaskan and Native Hawaiian​​. We are constantly evolving key levers that will positively impact our diversity including hiring, retention, promotion, and pay policies and practices. We will keep working to create a fair and equal workplace for all of us to make an impact, learn and grow, and feel connected.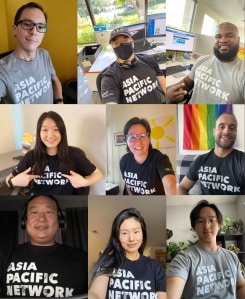 In support of our employees, we established new leadership roles and resources, increased gender and ethnic diversity on our Board of Directors, expanded our Racial Equity Advancement Leadership (REAL) Team and created new listening forums to ensure the voices of underrepresented employees across the company are heard. Pay equity continues to be fundamental to our DEI strategy, and over the last five years, we've performed ongoing analysis by an independent, outside company to hold ourselves accountable and ensure continuous improvement.
For customers, we're doing more to ensure our products and services are fair and inclusive through initiatives like the Accessibility Champions, with more than 1,000 champions to-date, and our Content Design team's anti-racist language guidelines.
To benefit the communities we are a part of, we consistently took a bold stand on societal issues. For example, we signed the Business Statement Opposing Anti-LGBTQ State Legislation, took part in the White House's business roundtable to address violence against Asian Americans and Sasan joined more than 90 CEOs to sign a letter in support for finding a path to citizenship for Dreamers as part of the Coalition for the American Dream. For a complete view of our work in DEI, see our 2021 Diversity, Equity and Inclusion report.
Empowering prosperity today
The challenges people face today have been exacerbated by the global pandemic. And we know from our work with marginalized communities, prosperity and resources are not dispersed equally.  Intuit is committed to taking action today that will have a positive impact on the health, safety and financial security of our employees, customers and communities.
In response to the pandemic, we continued to refresh our employee benefits to ensure they had everything they needed to do the best work of their lives, including time-off, recharge days and expanded resources. We also recognized the increased challenges facing small businesses and supported them with the creation of, and continued updates to, Intuit Aid Assist. We also made critical updates to QuickBooks Capital to expand eligibility to more small businesses.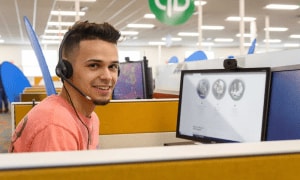 We continued our efforts to spark economic prosperity for people and communities in need through job creation. We expanded our Prosperity Hub program, opening an eighth Prosperity Hub in Newcastle, UK, and grew our network of dispersed, remote jobs. By year's end, we created a total of 6,500 jobs and we successfully preserved 100% of these jobs throughout the pandemic.
Investing in communities for a better tomorrow
Our efforts this year also laid the groundwork for future prosperity through job readiness for youth and individuals.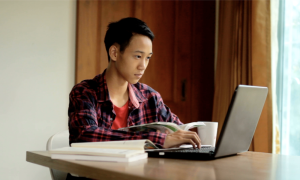 We expanded our Prosperity Hub School District program with the launch of our Digital Equity Initiative, addressing students' unequal access to technology and resources to support remote learning during the pandemic. The initiative includes 21 school districts across nine countries with a combined enrollment of more than 1.6 million students, helping students build skills, smart money habits, and an entrepreneurial mindset using our products, design thinking, business simulations and more.
At the 2021 Intergovernmental Panel on Climate Change (IPCC), it was made clear that our collective response over the next decade is critical for preventing the worst climate impacts. In FY20, we made a decade-long goal to reduce global carbon emissions by 2 million metric tonnes by 2030. In just one year, we exceeded our goal of 80,000 metric tonnes and removed 105,000 metric tonnes of carbon from the atmosphere. We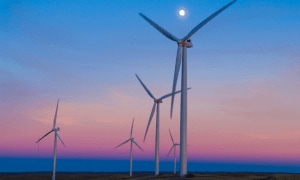 introduced a tool for U.S.-based employees to estimate their carbon footprint and use their Well-Being for Life benefit to make sustainable investments. We committed to helping small businesses in the UK join the Race to Zero campaign in an effort to reach net zero carbon emissions by 2050. Finally, we continued our support of students building innovative sustainable solutions in their communities through our partnership with Enactus and the Race for Climate Action.
We are proud of the work we've done over the past year – and the impact we're having on the communities around us. However, as our CEO Sasan Goodarzi said, "We also know there is still a long way to go. The challenges will continue and real progress will take time. Yet I remain optimistic of what we can accomplish together."
To read the full report, download Intuit's 2021 Corporate Responsibility Report or visit the Intuit Corporate Responsibility website.