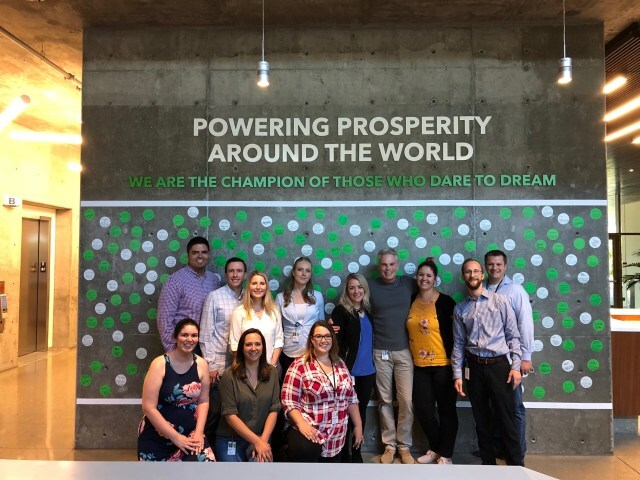 Not only is it important for organizations to recruit new talent, but it's critical to cultivate that talent as well. Eleanor Harvison, global leader of the Intuit Next Generation Network (NGN), does just that. 
As a global leader of this employee resource group (ERG), Eleanor works to engage, empower, and connect the next generation of Intuit talent through ongoing events and community-building initiatives across our company. 
Through ERGs like the Next Generation Network, we encourage connection, empathy, and trust between employees to lay the foundation for a culture of diversity and inclusion. By celebrating this, we help to build awareness of different cultures, identify unconscious biases, and start important conversations to drive meaningful change.
We connected with Eleanor to learn more about how the Next Generation Network is adjusting to a new hybrid work environment and their plans for the future.
Tell us a little bit about yourself. 
My name is Eleanor Harvison, I live in Reno, Nevada and have been at Intuit for 5 years. I am a Senior Manager on the Small Business and Self-Employed Group Money team working in risk management. 
I came to Intuit because I was looking for a company that was mission driven where I could grow my career. It is incredibly exciting to work on a team that is shaping the fintech industry!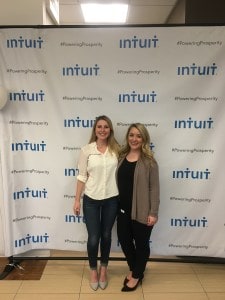 Intuit aspires to be a workplace that encourages diversity, inclusion, belonging and equality. How does the work you do support this?
It can be difficult for people who are early in their career to network and make important connections while working from home. One of our strategic focuses for NGN this year is 'Network Development'. Our goal is to foster a sense of belonging for our members who are trying to build their network and make connections in a hybrid work environment. We want to make sure everyone feels included, welcome, and has an opportunity to build their career. We have a team of NGN site leaders who are focused on rethinking how they plan networking events to make them available to employees in person and virtually. 
What inspired you to take on a leadership role with the Intuit Next Generation Network?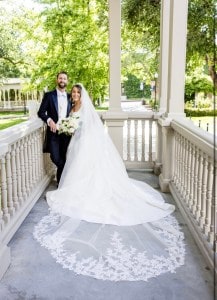 I have been part of the Next Generation Network since my first days at Intuit.
The energy within the NGN is fantastic! Everyone is early in their career and very excited to take on new challenges and make a name for themself at Intuit and within the tech industry. The network has been an incredible source of friendship, encouragement, and opportunity for me. It was through the NGN that I met the man that would eventually become my husband.
When the time came to consider applying for a global leadership position, I wanted to take the opportunity to create those same experiences for other young professionals at Intuit. I have a distinct vision for what we can accomplish at the NGN as we navigate this new version of hybrid work. 
Walk us through a typical day for you as an employee and as a leader of the Next Generation Network.
In my day-to-day work, I am a senior manager on the money team. Our goal is to ensure our risk operations teams are upholding the highest quality risk reviews and compliance with important money movement regulations. I spend my time working to bring about my team's success and encouraging my employees to take on new challenges at an incredibly fast pace! 
As a global leader of the Next Generation Network, I partner with my co-chair to enable our NGN site leaders to develop programming that aligns with our current focus on network development and growth following a tough few years for ERGs while everyone was working at home. 
We are also working to expand industry recognition for our members and create meaningful business impact to drive Intuit's business forward. We have a new mission to empower Intuit's next generation of leaders to impact the tech industry through engagement, discourse, and global leadership. We are heading into the new year refreshed and ready to plan some exciting events.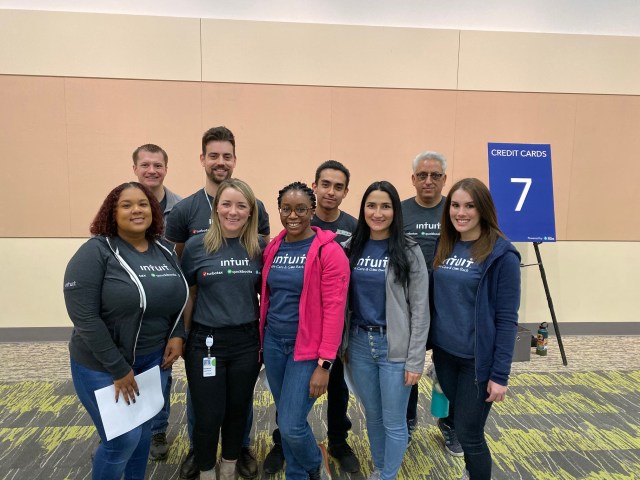 What is a piece of advice you'd give to someone who wants to be an ally of the emerging workforce?
It is incredibly important to make connections and build your network when working from home because you may not have those same organic hallway conversations that are present in an office setting. I set up meetings with people throughout the company to maintain professional relationships when we are not working on projects together. Through this practice, I have a network of people with more professional experience than me who I have gone to for advice about taking on new roles or challenges. These people were all very encouraging when I recently accepted a new role as a Senior Manager. 
Mentorship, encouragement, and recognition can be very powerful for people who are early in their career. If you have advice or wisdom to offer, find the people in your network who demonstrate a particular aptitude for growth and take a genuine interest in their success. 
—–
At Intuit, we're passionate about making sure that everyone can show up as their authentic self at work. If you're looking for an inclusive workplace focused on creating innovative solutions that power prosperity around the world, visit our careers website to learn more and apply for open roles.