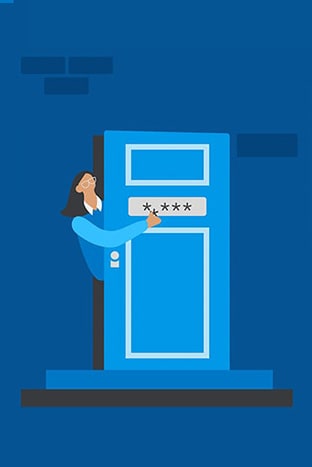 GLOBAL PRIVACY STATEMENTS
We recognize that privacy is important. This Biometric Privacy Notice explains how Intuit Inc. and the Intuit group companies (collectively "Intuit," "we," "us," or "our") will treat your personal information, including biometric data, if and only if, you choose to engage in automated document-based identity verification through one of our Services (including, for example, QuickBooks Money and QuickBooks Payments). The Intuit Global Privacy Statement provides further details about how Intuit processes your data.
Personal information relating to you from your photo ID (e.g., name, date of birth, photo, license number)

Biometric data from the image on your photo ID

A photo of your face ("selfie") that you provide when prompted

Biometric data derived from your selfie
The purpose of processing this data is to efficiently and confidently verify your identity.
Intuit and/or our service providers will scan the image on your photo ID and selfie, and facial templates will be created in order to conduct face matching between the two images. Intuit may also compare your personal information from your photo ID with your Intuit account information. If these comparisons yield a conclusive result, then your identity is verified.
Intuit and/or our service providers will store your biometric data for no more than 30 calendar days in order to assess the accuracy of the comparison process and for potential debugging.
You can withdraw your consent (which you may choose to provide below) to processing your data as described in this notice at any time by going to https://www.intuit.com/privacy/submit-a-question/
In certain jurisdictions, you may also have the right to request access to or request correction or deletion of certain data that Intuit holds and uses in relation to you. If you wish to exercise these rights, please see the Region and state-specific terms in our Intuit Global Privacy Statement for information on how to do so.
Please note that the automated identity verification process outlined in this notice does not involve automated decisions that will have a legal or similarly significant impact on you. 
© 2023 Intuit Inc. All rights reserved.
Intuit, QuickBooks, QB, TurboTax, Mint, Credit Karma, and Mailchimp are registered trademarks of Intuit Inc. Terms and conditions, features, support, pricing, and service options subject to change without notice.
Photographs © 2018 Jeremy Bittermann Photography. By accessing and using this page you agree to the terms and conditions.